What I know to be true is that whatever skin concern you have (or don't have) will greatly affect how much or how little attention you pay to your skin. For example, those who had acne during their teen years tend to be very diligent of caring for their skin simply because they had to, and those habits stuck in their adult life. On the other hand, many who never had any skin problems will be more likely to not wash their face at night or give it much attention. We tend to pay more attention to things that have problems.
But regardless of how you cared for your skin in your younger years, at some point, aging will settle in and seeing lines and wrinkles form is usually a motivator to get serious about caring for your skin.
But what age should you really start to focus on caring for your skin, both at home with good quality, high-performance skin care products formulated for your skin type, as well as getting professional treatments by a skin care professional?
Age 28. Collagen production starts to slow down and the quality of collagen is not as good as in your younger years. Which is why lines and wrinkles around the eyes will appear during this time – if not before. (A good skin care routine should be started in your early 20s but often times you can keep the routine fairly simple, but make sure it includes sunscreen.)
So what should you do?…
Simply put, it's time to make caring for your skin a priority. A basic skin care routine of a cleanser and moisturizer just aren't enough anymore – especially if your goal is to achieve healthy, youthful-looking skin. Focus on increasing collagen by regenerating the skin with at-home skin peels like Triple Berry Smoothing Peel and professional chemical peels.
Read: Considering Having a Chemical Peel? Important Information You Need to Know
Read: How to Care for Your Skin After a Chemical Peel
Read: Should I Get Botox to Prevent Wrinkles From Forming or Getting Worse?
You also want to load your skin up topically with collagen-protecting antioxidants (like Vitamin C&E Treatment and eating foods high in vitamins A, C and E. And of course, your anti-aging efforts will be maximized by wearing a sunscreen moisturizer faithfully and SPF mineral powder dusted on the skin every few hours to ensure protection from damaging UV rays from daylight and the sun. (My favorites are Daily Protection SPF 30 and ColoreScience mineral powder.)
Read: Skin Care Tips for Those in Their 20's, 30's, 40's, 50's and 60's.
For more expert skin advice, check out Skin Source–the A-Z guide on all things skin. Also sign up here for our skin tip e-newsletter, follow Renée Rouleau on Twitter and like our Facebook page. You'll be your own skin care expert in no time!
Which products are right for you? See our nine skin types and get products recommended.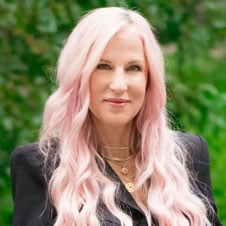 Celebrity Esthetician & Skincare Expert
As an esthetician trained in cosmetic chemistry, Renée Rouleau has spent 30 years researching skin, educating her audience, and building an award-winning line of products. Her hands-on experience as an esthetician and trusted skin care expert has created a real-world solution — products that are formulated for nine different types of skin so your face will get exactly what it needs to look and feel its best. Trusted by celebrities, editors, bloggers, and skincare obsessives around the globe, her vast real-world knowledge and constant research are why Marie Claire calls her "the most passionate skin practitioner we know."