Without a doubt, chemical peels and laser treatments performed in spas, medical offices and clinics have been an increasingly popular treatment for those seeking smoother, clearer and more even-toned skin. Today's consumers seek skin care treatments that are all about results and peels can definitely deliver just that – but they are not without risk.
A while back, I received a letter from my professional liability insurance company saying they were no longer offering insurance to all spa and cosmetic businesses and that effective Sept. 1, 2011, I would need to find another insurance carrier. I was pretty surprised to receive this letter because I had been with them for 12 years. This company specifically caters to the spa and cosmetic industry and had frequently advertised for years in all the skin care trade publications.
I didn't give it a lot of thought but just proceeded to contact another company for my insurance needs. The agent assured me that she could find a carrier that would cover my business and its needs for liability insurance. A few days later she called me on the phone and said "Renée, what kinds of chemical peels and laser treatments do you offer at your skin care spas?" I proceeded to tell her that we don't offer laser treatments, but we do offer peels…
She said the insurance carrier would need to know very detailed information about the peels; what percentages were they, what was their pH, where were they manufactured, who was doing them, how much experience do the estheticians performing them have, how often are we doing them…and the questions went on and on. The agent told me that the reason for all the questions was because a lot of insurance companies no longer find it profitable to provide insurance to skin care practices that offer aggressive skin procedures (both medical spas and skin care spas) due to the high amount of claims being filed by consumers for post-peel burns and scars.
At Renée Rouleau Skin Care Spas in Dallas and Plano, Texas, we choose to offer gentler, less-aggressive peels for our clients and leave the aggressive ones to the medical spas and doctors offices.
But I certainly have had clients come to me through the years to help heal their skin from the strong chemical peels they have had elsewhere.
For the most part, time will heal all wounds and the burns will go away without leaving any scarring. However, I do recall one client that came to me after having a strong peel  around the mouth in an effort to remove lines and wrinkles, and completely lost her skin color (melanin) in that area. In addition, the peel wasn't neutralized properly and she suffered a terrible burn which left behind scar tissue resulting in an uneven texture. She's now confined to wearing heavy concealer for the rest of her life to cover up the drastic difference in skin color, but unfortunately makeup cannot conceal a damaged skin texture. Her effort to improve her skin backfired.
So what is my point in sharing this? To scare you into never having a chemical peel?
Absolutely not. I love chemical peels. There are so many experienced professionals out there that are very skilled with such procedures. Peels can certainly make improvement in regards to reducing pore size and smoothing the texture of the skin and for that, this is why I think they are great.
Read: Do You Need a Chemical Peel?
I share this to make you aware that when you are contemplating getting an aggressive skin procedure such as a laser treatment or chemical peel, you must do your research first because depending on the strength of the peel, these can be very serious procedures. Some skin care professionals seem all too happy to perform lasers and peels on anyone – whether there truly is a need or not.
So here is my advice before getting a chemical peel or other aggressive procedures:
– When consulting with your skin care professional, ask a lot of questions.
Why did you recommend this procedure over other treatments? Realistically, what side effects will I experience? What is the worse possible scenario I could experience with this treatment? How many years experience do you have performing this treatment on your patients? Is there a chance my skin could react negatively? If so, how would you handle this? Is there a type of skin this procedure is not recommended for? Once my skin heals, what will my skin look like? How many of these treatments will my skin require? Is there a less invasive option that would deliver the same results?
The more questions you ask, the more insight you will have in determining if you want to pursue a chemical peel with this provider.
– Always trust your instincts.
If something doesn't sound right or they hesitated when answering certain questions, consider this a red flag. Remember, you are interviewing them to help determine if you can trust them with your skin. An experienced professional will be very candid when having this conversation and will appreciate your questions and NOT get defensive. I am always honest and up front with my clients about the potential side effects of the procedures I recommend – and my estheticians are as well.
– Get a second, third or even fourth opinion.
This is your face. It's what the world sees every day. It's so important to seek out a variety of professionals so you will have better decision making in determining the right facility and procedure for you.
– Never, ever rush into making a decision.
Especially if you have an upcoming event like a wedding or a reunion, you may feel pressured to have to get going fast but it is not wise to do so. A rushed decision is not always the best decision.
Read: How to Care for Your Skin after a Chemical Peel
Read: Chemical Peels are Best Performed from November to May
So let me share with you the approach that we take with chemical peels at my skin care spas. Our clients lead busy lives and because of that, they cannot always commit to down time with their skin. So I developed a six week treatment called Skin Repair Program that consists of three gentle chemical peels (performed every other week) alternating with hydrating, skin repair treatments. This approach gives your skin a controlled peeling experience and because it is done gradually over time, it can deliver the results of one stronger peel – minus the excessive dryness and peeling. And because of our gentler approach, we were able to get liability insurance without a problem.
Interested in getting a chemical peel at home? Try this celebrity favorite, Triple Berry Smoothing Peel. It gives professional skin-smoothing results without being harsh or irritating. You'll love what it will do for your skin. Get more information about Triple Berry Smoothing Peel here.
Which products are right for your skin? See our nine skin types and get products recommended.
Need expert advice from a licensed esthetician? Schedule My Skin Prescription to get personalized advice in person, over the phone or via Skype or Facetime.
For more expert skin advice, check out Skin Source–the A-Z guide on all things skin. Also sign up for our skin tip e-newsletter, follow Renée Rouleau on Twitter and join the discussion on our Facebook page. You'll be your own skin care expert in no time.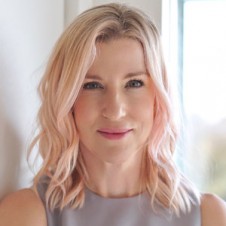 Celebrity Esthetician & Skincare Expert
As an esthetician trained in cosmetic chemistry, Renée Rouleau has spent 30 years researching skin, educating her audience, and building an award-winning line of products. Trusted by celebrities, editors, bloggers, and skincare obsessives around the globe, her vast real-world knowledge and constant research are why Marie Claire calls her "the most passionate skin practitioner we know."