Updated 08/10/21. Even if you care for your skin in the best way possible, there are times when unexpected skin problems occur—and they usually happen at the worst possible time, right? Don't worry because help is on the way. In this post, I'll take you through the five most common skin problems that occur and share easy, expert-approved solutions for each one.
Skin Problem 1: "I woke up with a blemish on my face"
The solution to this common skin problem is to soothe inflammation and avoid disrupting the skin surface.
Apply Ice for Five Minutes
A blemish is a sign of inflammation. Applying an ice cube directly to it for five minutes every three hours can help reduce redness and swelling. This is one of the easiest (and most inexpensive) ways to lessen the appearance of an unexpected blemish.
Apply a Non-Drying Spot Treatment or Hydrocortisone Cream
When most blemishes appear, they are in their red, swollen, and inflamed stage (read more about the life cycle of a blemish). This is when you want to apply something with soothing ingredients, like Anti Bump Solution or over-the-counter cortisone cream. Both of these will go to work without overdrying the area and turning it into a crusty, flaky mess. That's the last thing you want to do! After all, the goal with any blemish is to make it go away as quickly as possible while also hiding it under concealer as seamlessly as possible. Overdrying the blemish will only highlight the skin's texture, making it more noticeable. (Read more about how to get rid of sudden blemishes. Then, see how a makeup artist conceals blemishes and scarring).
Don't Pick at the Blemish
Again, the key to making an unexpected blemish less noticeable is to avoid disrupting the skin's surface. Picking a blemish will certainly disrupt the skin's surface and result in an oozing, bleeding mess. It will make it far more noticeable than a closed bump and make it harder to conceal under makeup. (Are you guilty of picking your skin? Learn how to break the habit.)
Skin Problem 2: "I woke up with puffy under-eyes"
The solution to this common skin problem is to encourage the movement of fluid out of the eye area to help reduce swelling.
Take a Hot Shower
Heat (like that from a warm shower) dilates lymphatic vessels to assist with the drainage of fluid (waste and toxins) that builds up in the vessels around the eyes. What's more, is that when you cleanse your skin in the shower and water hits your face forcefully and directly, it will stimulate excess fluid to move out of the eye area, visibly improving the look of puffy under-eyes. In addition to the heat and the stimulating action of the water, your vertical position can help, too, as it helps fluid drain properly. Take it from me—whenever I shower at night instead of in the morning, I notice my under-eye puffiness lingers longer.
Apply a Cold Compress
Once you've encouraged the movement of fluid, the goal is to constrict the vessels in the eye area in order to push fluid out. Do this by applying a cold compress to the area (it can be something as simple as a bag of frozen peas or a cold spoon you leave in the fridge overnight!). Hold the cold compress on the eye area for 10 minutes and repeat again after 20 minutes for best results.
Massage the Eye Area
Using your ring finger, apply a slippery eye gel like Vitamin C Eye Brightener to the eye area. Massage it in small, circular motions. The stimulation can encourage any remaining fluids to work their way out of the eye area. Plus, a slew of effective ingredients like vitamin C, licorice extract, and peptides will help brighten, smooth, and de-puff the skin.
Skin Problem 3: "I used a new product and my skin is red and irritated"
The solution to this common skin problem is to help reduce irritation with soothing ingredients.
Keep Your Skincare Routine Simple
When the skin is inflamed, you want to avoid using potentially irritating ingredients, which is why I recommend holding off on any serums. These typically contain high concentrations of performance ingredients that may be too active for your skin while it's in this state. Instead, opt for a basic routine that's composed of cleanser, toner, and moisturizer. (I also recommend dropping your sonic cleansing brush. The bristles are too stimulating for red, sensitive skin and can make matters worse).
Apply a Cooling, Gel-Based Mask
Gel-based products tend to retain a cool temperature. When applied to the skin, they lower its internal temperature, which can help decrease redness. Additionally, gel-based products deliver water-based hydration deep within the skin. Apply a thick layer of pure aloe vera gel or a gel mask like the Renée Rouleau Bio Calm Repair Masque and leave it on for 20 minutes.
Mix a Pea-Sized Amount of Hydrocortisone Cream in with Your Moisturizer
The addition of this over-the-counter cream works to reduce swelling, itching, and redness. A pea-sized amount is all you need. Mix it into your moisturizer and apply it directly to the skin.
Skin Problem 4: "I hardly slept last night, and my skin looks tired and lifeless"
The solution to this common skin problem is to encourage circulation and use invigorating ingredients.
Hang Your Head Upside Down for Three Minutes
This is an easy way to boost circulation in your skin. Lay on your back and hang your head off the side of your bed for three minutes. This will circulate fresh blood to the face to wake up dull, tired-looking skin.
Use a Facial Scrub
There's nothing that can make the skin look brighter and more radiant in less time than massaging a gentle facial scrub over damp skin for 60 seconds. The motion will encourage circulation and the exfoliation will remove dull surface cells. The Renée Rouleau Mint Buffing Beads are my go-to. I love the invigorating mint extract. It's a nice little pick-me-up in the morning.
Infuse Your Skin with Vitamin B-12
Applying vitamin B-12 to your skin can give it a boost of circulation to do away with the appearance of dullness. That's why I formulated the Renée Rouleau Energy Boosting Toner with vitamin B-12. Apply it after cleansing to refresh the skin's appearance. Just be sure to leave it damp and apply your next product (whether that's a serum or moisturizer) within 60 seconds, so your skin can lock in moisture.
Apply a Few Drops of Face Oil Over Your Moisturizer
The key to achieving a glow is to give your skin a reflective look, and face oil is an easy way to do that. Plus, if you have any dryness, it will moisturize it and give it a smooth surface. I love the Renée Rouleau Pro Remedy Oil. It's formulated with 12 carefully selected lipid-rich skin oils that can benefit the skin's moisture barrier. Check out my other best tips for achieving glowing skin.
Skin Problem 5: "I had a chemical peel and now my skin is red, dry, and flaky"
The solution to this common skin problem is to keep your skin moist and protected without irritating it further.
Gently Cleanse Your Skin
Instead of using a washcloth to cleanse your skin, switch to a gentler option, such as a baby washcloth or a facial sponge. The rough texture of a traditional washcloth could be too aggravating for skin that's already irritated. It could even accidentally rub off skin cells that aren't ready to shed. The more gentle, the better.
Apply Sunscreen
A chemical peel exposes vulnerable, immature skin cells. You must ensure these cells are protected from damaging UV rays. Apply sunscreen, like the Renée Rouleau Weightless Protection SPF 30, on your face and neck every day whether rain or shine. (Check out how much sunscreen you should actually be applying to your face and neck every day).
Don't Pick at Your Skin
The whole purpose of a chemical peel is to remove dry, damaged skin cell layers and reveal healthy new ones. To do this, the skin has to be shed. That's the part that people tend to dislike the most. I know it can be tempting but try to refrain from picking off dry, flaky skin. If it's not ready to come off yet, picking it could result in scarring and unnecessary redness. Do your best to be patient and let it run its course.
Keep Your Skin Moist but DON'T Overdo It
When the skin is peeling and flaking, it's normal to want to apply heavy moisturizer over it to alleviate dryness and discomfort. However, I caution against this. Again, the whole purpose of a chemical peel is to, well, peel. Hydrating peeling skin when it's trying to shed will prolong the process. Instead, use your regular moisturizer and let your skin do what it wants to do. If you have a special event, you can try applying a few drops of face oil to make flaky cells lay flat so they aren't as noticeable—temporarily.
Next. see the five skincare mistakes everyone makes and learn how to correct them!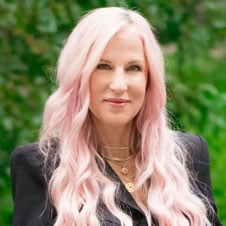 Celebrity Esthetician & Skincare Expert
As an esthetician trained in cosmetic chemistry, Renée Rouleau has spent 30 years researching skin, educating her audience, and building an award-winning line of products. Her hands-on experience as an esthetician and trusted skin care expert has created a real-world solution — products that are formulated for nine different types of skin so your face will get exactly what it needs to look and feel its best. Trusted by celebrities, editors, bloggers, and skincare obsessives around the globe, her vast real-world knowledge and constant research are why Marie Claire calls her "the most passionate skin practitioner we know."