Updated 7/2/20. Of all the skincare products to get right in your routine, perfecting how to apply sunscreen is the most important. After all, the SPF number isn't necessarily a guarantee of proper protection, but rather how generously and meticulously you apply it.
How to apply sunscreen:
Step 1: Start with the face.
After cleansing, toning and ideally applying an antioxidant serum like vitamin C, take a quarter size amount of sunscreen and rub it together with your fingertips. First, apply it to the bridge of the nose, then carry it down the sides of the nose outwards to the ears and then to lower half of the face and then to the forehead. You'll want to make sure that you're very thorough in your application by extending it all the way up and out to the hairline.
As you can see in the above photo, you really need to apply a generous amount because that's how sunscreen protects the skin.
Note: The reason why I suggest you spread the sunscreen in your fingers first, versus putting dollops onto the face and then spreading, is simply that you're more likely to get an even application when you spread it out in your fingers first.
Step 2: Don't forget the ears.
Apply sunscreen to the ears. If you're someone who wears your hair pulled back, this area most definitely gets exposed to the sun so rub some on there, too.
Step 3: Next up is the neck.
For this area, you're going to want to squeeze an additional nickel to quarter size out and treat this area separately. Many people make the mistake of using whatever is leftover on their fingers onto their neck. I can assure you, the neck will not be adequately protected. If you're wearing a bathrobe, you'll want to remove it because the collar will interfere with getting a proper application to the sides of the neck. When applying to the neck, apply in upward strokes to the front, and then working sideways, apply to the sides of the neck.  You'll want to extend it all the way to the hairline in the back of your head. This will ensure that you are covering the entire exposed area well.
Step 4: Apply to the chest.
If you're going to be wearing a V-neck shirt or any clothing that allows the chest to be exposed, layer sunscreen on there as well. Let dry.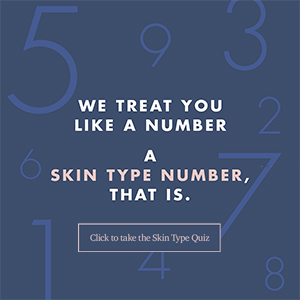 Step 5: Finish with SPF-infused makeup.
Ideally, you'll want to use a mineral-based makeup with sunscreen that will offer additional sun protection. As mentioned in rule #6 of the 10 skincare rules I swear by, daily makeup is a must.
Step 6: Reapply sunscreen during the day.
You've always heard that you should reapply sunscreen every two hours but how does that work without washing your face and starting all over? No problem. An easy way to ensure your skin is staying protected throughout the day is to apply an SPF-infused mineral powder every few hours. ColoreScienceand Jane Iredale make nice ones either in loose or pressed form.
So there you have it. Now you know how to apply sunscreen to the face and neck. Treat the face area separately from the neck and load it on! Repeat this 365 days a year and you'll dramatically lessen how quickly your skin shows the sign of aging.
Okay, now that you know how to apply sunscreen correctly, make sure you're not making these five common skincare mistakes.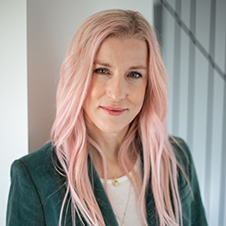 Celebrity Esthetician & Skincare Expert
As an esthetician trained in cosmetic chemistry, Renée Rouleau has spent 30 years researching skin, educating her audience, and building an award-winning line of products. Trusted by celebrities, editors, bloggers, and skincare obsessives around the globe, her vast real-world knowledge and constant research are why Marie Claire calls her "the most passionate skin practitioner we know."