In the past few years, I've noticed more men get into skincare and it makes me really happy to see! I think many men are interested in taking care of their skin but they aren't quite how exactly to get going. In this post, you'll learn the differences between men's and women's skin as well as how to get started with an effective routine. I'll also answer the questions I've been asked most about men's skincare.
How Does Men's Skin Differ From Women's?
I often get questions from male clients or customers asking whether men can use my products, because they aren't sure if they should use a line that specifically says it's for men. I always tell them that, at the end of the day, skin is skin and functions in basically the same way. The foundations of a good skincare routine are the same regardless of gender. #Facts.
With that said, there are a few key characteristics of men's skin that I have observed in my thirty years as an esthetician:
Men often have thicker, oilier skin than women.

Men have an entirely different sebum composition than women, causing them to have a different pH environment on the skin. Their excess oil leaves them less prone to sensitivity.

Men have larger pores (hair follicles) than women.

Their follicles are larger to accommodate thicker facial hair, and this is what leads to greater oil flow.

Ingrown hairs

are far more likely to be a problem for men because of facial hair.

Men are less likely than women to develop adult acne but are more likely to experience breakouts as teenagers.

Androgens are one group of sex hormones thought to

play a role in acne development

and are very active in males during their teenage years. After this, men's hormones start to slow down with age whereas women continue to experience fluctuations that may lead to hormonal acne.
How to Put Together a Men's Skincare Routine
So, what's the best way to approach putting together an effective skincare routine? Many of my male clients want just the basics with performance products that will give them the most bang for their buck. Of course, some are also interested in going above and beyond just a basic routine. 
Here, I'll break down three different levels of a skincare routine. Whether you're interested in taking care of your skin for the first time or already have a routine and want to up your game, there's something here for you.
Beginner
If you're just looking for the basics, these are the three products you should use.
Cleanser
First thing's first. If you don't already, you should start cleansing your skin both morning and evening. I recommend using a cleanser that is gentle, non-foaming, and sulfate-free. 
Moisturizer (a.m.)
The key here is to use something with an SPF of at least 30. Sunscreen is hands down the number one anti-aging ingredient since most fine lines, wrinkles, and sagging are a direct result of accumulated sun damage. I always tell my clients, if you're not committed to using a sunscreen every day, there's no point in using other treatment or performance products in your routine. As far as choosing a sunscreen, the most important thing is to pick the one you enjoy using. If you like the look and feel of a sunscreen product, you'll be more likely to use it every single day!
Moisturizer (p.m.)
Choose a simple moisturizer that doesn't use heavy fragrance or drying alcohols. I find most of my male clients prefer something lightweight like Renée Rouleau Skin Recovery Lotion.
Intermediate
If you've mastered the basics and want a little something extra, try adding these two products to your routine.
Toner
I'm a big fan of alcohol-free toners because they provide water-based hydration (which all skin needs) while enhancing the effects of any product applied afterward. They're also super easy to use and take only a few seconds to swipe on. For best results, leave your toner damp on your skin then apply a serum or moisturizer immediately after. Learn five reasons you should use an alcohol-free toner.
Exfoliating Acid Serum
Oily skin, blackheads, large pores, fine lines and wrinkles—whatever your concerns, chances are they can be improved through regular use of an exfoliating acid serum. If fine lines, wrinkles, and/or pigmentation are your concern, looking for something that features glycolic acid. If you struggle with breakouts or clogged pores, look for salicylic acid. Many of the exfoliating acid serums in my line actually combine both these acids, which delivers great results.
Try not to use an exfoliating acid product on the same day that you shave. Doubling up on exfoliation like that could potentially irritate the skin. Curious to know more? Here's everything you need to know about exfoliating acids.
Advanced
For those that really want to go above and beyond, add these four products to get the best results from your skincare routine.
Vitamin C Serum 
Using a vitamin C serum underneath your sunscreen in the morning gives you even more protection against free radicals from UV and environmental damage. Read five things to look for in a vitamin C serum.
Eye Cream
Many men start to become concerned about lines around their eyes at some point. Using an eye cream can soften fine lines as well as prevent them from becoming as prominent. Learn more about the benefits of an eye cream.
Acid peel
Using an exfoliating acid peel is like giving yourself a mini facial at home. It helps remove dead skin cell buildup and will retexturize the skin over time. I always recommend Renée Rouleau Triple Berry Smoothing Peel.
Mask
Once you've removed dead skin cell buildup with an acid peel, a face mask for your skin type will give better results.
My skincare philosophy, and the philosophy my line is based on, is that one size does not fit all. It's not about using a complicated skincare routine, it's about carefully choosing the right products for your skin type. As long as you do this, even a three-step routine will get you the results you're looking for. To learn more about which products are best for your skin, check out my nine skin types and take the Skin Type Quiz.
FAQs About Men's Skincare—Answered
These are by far the questions I get asked most about men's skincare.
Do I Need to Use a Skincare Line Specifically For Men?
The short answer is no. There is no such thing as skincare that works for men but not for women (and vice versa). When you see a line marketed as a men's skincare line, it's just that—marketing. The main things I've noticed these lines all have in common are packaging and fragrances that are considered more "masculine," and a condensed, basic routine. 
There's absolutely nothing wrong with following a simple skincare routine, but a lot of the strong fragrances used in these lines can actually be quite irritating to the skin over time. In addition, many skincare products geared toward men include strong ingredients that aren't necessarily suitable for everyday use. Even though men tend to have less sensitive skin than women, you want to avoid using too many strong products because it can damage your skin's protective moisture barrier.
What's the Best Way to Prevent Ingrown Hairs From Shaving?
This is probably the number one question I see from male clients and customers, and with good reason. Once you get stuck in the vicious cycle of ingrown hairs, it can be hard to break (but not impossible!). Those with curly hair are more likely to get ingrown hairs because the hairs curl back and poke into the skin as they grow. If you get bumps from shaving, here's what to do:
Think about what you're shaving with.

Razors seem to be equipped with more and more blades, all promising a "closer shave." In truth, more blades mean more exfoliation, which increases the risk of irritation and bumps. If you struggle with ingrown hairs or "razor burn," consider paring it down to one or two blades. 

Choose your shaving medium wisely. Avoid anything harsh or drying like bar soap, and try to stay away from anything overly-fragranced. Look for something simple and hydrating like Renée Rouleau Moisture Protecting Cleanser.
Consider a treatment product. In my line, I sell a Chin Breakout Treatment Kit for hormonal acne, but these two products are also amazing for treating and preventing ingrown hairs. The kit includes a hydrating, anti-bacterial masque that can be used to soothe the skin post-shave. It also includes a serum that can be used all over preventatively or simply as a spot treatment on individual areas.
Moisturize when finished.

Hydrated skin is healthy skin and will discourage the formation of ingrown hairs. 

Try not to shave every day.

Shaving every day is a lot to put your skin through. Consider skipping a day or two if possible, stubble is in now anyways! Ladies, if your skin gets irritated by your man's stubble,

here's what to do.
What About Dryness, Flaking, or Rashy Skin Underneath My Beard?
As I mentioned, shaving your face is a form of exfoliation. Exfoliation is required to keep the skin functioning in a healthy way but if you have a full beard, you may be neglecting the skin underneath. This can lead to dry, itchy, or red skin as well as dandruff. Here are a few things you can do to address this:
Cleanse. Keeping your beard clean is key, and you can even use your facewash to keep things simple. If dandruff is your main concern, look for a beard wash with dandruff-fighting ingredients. This may include pyrithione zinc, selenium sulfide, or tea tree oil.
Exfoliate.

If you have a full beard, consider using a beard brush. Look for something with soft bristles and gentle brush to dislodge dry, dead skin cells. This will distribute natural oils throughout your beard as well. You can also use a beard wash with exfoliating ingredients such as lactic or glycolic acid.

Moisturize.

Since it can be hard to work a traditional moisturizer into your beard, beard oil may be the best option. I suggest using something like Renée Rouleau Pro Remedy Oil because it's a lightweight blend of moisturizing oils that won't clog pores.
Do Beards Make You More Prone to Acne?
If you're already prone to acne, then yes, it's possible. Generally speaking, having a beard means your maintenance needs to be more consistent. The hairs can retain oils, which can potentially lead to clogged pores. If you're acne-prone, avoid very heavy or rich beard products like butters and pomades. Instead, follow the three steps outlined above. This will help keep the skin underneath your beard healthy and minimize breakouts.
What Can Someone Do For Back Acne?
Men are definitely prone to breaking out on the back with cystic blemishes and it can be very frustrating to treat. For a lot of men, it could be due to sweat and oil produced during workouts. Here's how to get rid of body acne on the back and chest. 
What Are the Benefits of Facials For Men?
Because they have thick, oily skin, men are prone to blackheads. Getting a facial can be beneficial for extracting blackheads and cleaning out the pores. This will prevent new blackheads from forming as quickly. Getting a facial is also a great way to become more educated about your skin by consulting with an expert. Your facialist should be able to tell you whether your at-home routine is in line with your skincare goals.
What About Cosmetic Procedures Like Botox?
I've found that men are more reactive with skincare than women, meaning they wait until they see something they don't like before starting a routine. When you start seeing changes in the skin like lines around the eyes or "elevens" between the eyebrows, that's just not something skincare products can address. Men have stronger facial muscles than women, so these lines are often deeper. At that point, I would suggest looking into Botox if you're looking to reverse these signs.
Regardless of where you're at on your skincare journey, I hope you found this post helpful! At Renée Rouleau Skincare, we definitely want to encourage men to take care of their skin. There's no time like the present to start practicing healthy skincare habits but be sure you don't make these five common mistakes.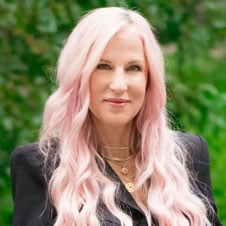 Celebrity Esthetician & Skincare Expert
As an esthetician trained in cosmetic chemistry, Renée Rouleau has spent 30 years researching skin, educating her audience, and building an award-winning line of products. Her hands-on experience as an esthetician and trusted skin care expert has created a real-world solution — products that are formulated for nine different types of skin so your face will get exactly what it needs to look and feel its best. Trusted by celebrities, editors, bloggers, and skincare obsessives around the globe, her vast real-world knowledge and constant research are why Marie Claire calls her "the most passionate skin practitioner we know."