Updated 11/12/17. FACT: Using bar soap on your face is not healthy for your skin. In the past 20 years, bar soaps have received a lot of competition from cleansing lotions and foaming gels and more recently from balms, oils, and micellular waters. These are gentler on the skin because their formulations don't disrupt the skin's moisture barrier like soap can. Despite the popularity of these gentler alternatives, there are still a lot of people who prefer to wash their face with a bar of soap. This is probably due to ease or habit but I'm here to share my expert advice in the hopes that you finally put down the bar!
Should you wash your face with a bar of soap?
Soap bars imbalance your skin's natural pH, causing dehydration
I truly believe that cleansing your skin with a bar of soap (even if it's a "facial" bar) is harmful to the skin. Although many bar soaps now have gentler formulations than they used to (thankfully!), the issue of the binders that hold soap in a bar shape form remains. These binders naturally have a higher pH than your skin. This causes your skin to go into an alkaline state, which results in dryness.
Most skin types have a pH of 5.5. Soap's pH ranges between 8-10, so this instantly strips the skin of moisture. It's a fact that healthy skin thrives in moisture; your skin cells are like fish and need water to live. Dryness and dehydration are bad for your skin's long-term health and appearance, which is the basis of why I strongly recommend against all bar soaps, especially for washing your face.
Think about it this way. When you wash with a drying soap, it pulls all the water out of the skin and creates dead, dry skin cell buildup. To compensate for the moisture you just removed, your moisturizer now has to repair the dehydrated cells caused by cleansing. This is not efficient at all! Every skincare product that you use should offer something additional and beneficial, not remove what's meant to be there in the first place.
Through the years, I've experimented with bar soaps on my own skin. I often do this when I travel to France to visit family since the French are known for their beautiful soaps. There is something about a French soap that seems so luxurious and wonderful. However, every single time I have used one, my skin feels tight and looks dehydrated. I can absolutely feel the tightness immediately, which I never experience with a gel or lotion cleanser formula that has a proper pH range of 4-7.
What's the best way to wash your face?
Use a sulfate-free cleanser
When choosing a foaming formula or other soap alternatives, you should always look for 'sulfate-free' on a cleanser label like these ones. This implies that the formula does not contain sulfate-based ingredients, which are drying surfactants. This should ensure that the cleanser is both gentle and safe.
What if you use a bar of soap and you don't feel like it dries out your skin?
You could be experiencing the same dry, post-cleansing feel day after day that this is what's normal to you. Try using a gentler cleanser so you can experience the difference.
Moisturize after cleansing
It's also important to seal in moisture very quickly after cleansing. Regardless of what you wash with, if you don't apply a toner, serum or moisturizer within 60 seconds, the skin will start to dehydrate. The reason for this is that in a dry climate, the air looks to steal water from wherever it can get it. This means air pulls moisture from your skin at its most vulnerable time after cleansing.
After washing, your skin is damp. Since water actually acts like a magnet, it pulls moisture from deep within the skin. This, then, evaporates into the dry air. The result is even tighter, drier skin. After cleansing, when your skin is still damp, immediately apply moisturizer (or ideally an alcohol-free toner and serum beforehand). This ensures that your skin will stay moist and hydrated.
In summary, I don't think any bar of soap could ever be as gentle as a sulfate-free cleanser. Formulators of bar soaps will disagree with me, but this is what I know to be true from my 25 years of experience as an esthetician specializing in skin care.
That being said, despite what you may have read, if you love something—use it. If using a bar of soap to wash your face has been working for you, keep doing it. It's your skin and you have the right to use whatever makes you happy. Just know that I'm here to help ensure it makes your skin happy, too.
Here are a few other things you need to know.
Did you know there is a difference between dry and dehydrated skin? You can read all about that here.
I'm not always a fan of the popular Double Cleansing Method trend. Read why here.
And lastly, here are 9 cleanser do's and don'ts.
Which skin care products are best for you? See our nine skin types or take the Skin Type Quiz and get products recommended.
Need expert advice from a licensed esthetician? Schedule a virtual consultation to get customized advice in person, over the phone or online via Skype or FaceTime.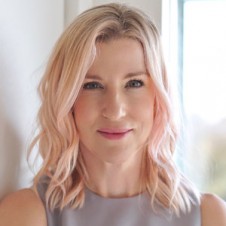 Celebrity Esthetician & Skincare Expert
As an esthetician trained in cosmetic chemistry, Renée Rouleau has spent 30 years researching skin, educating her audience, and building an award-winning line of products. Trusted by celebrities, editors, bloggers, and skincare obsessives around the globe, her vast real-world knowledge and constant research are why Marie Claire calls her "the most passionate skin practitioner we know."