Updated 08/20/21. When people don't use toner as part of their daily skincare routine, it's usually because they're unclear of its purpose. They see it as an unnecessary step in an otherwise well-rounded routine. They wonder, Is using a toner really worth it? How much can a toner really do for my skin? As an esthetician and product formulator with over 30 years of experience, I'm here to tell you that toners are extremely important and can benefit your skin in multiple ways…well, five ways to be exact. Keep scrolling to see five major benefits of toner that will convince you to introduce one into your own routine.
5 Major Benefits of Toner
1. A Toner Can Give Your Skin a Drink, Offering Instant Hydration
I always say that skin cells are like fish in that they need water to survive. An easy way to hydrate your skin is through the use of toner. Here's how I suggest using one: cleanse your skin, apply toner, leave it damp on your skin, then immediately follow up with your next product. Doing this will offer an instant boost of hydration to thirsty skin cells. Just make sure you're using an alcohol-free toner because, generally speaking, toners that contain alcohol are extremely drying to the skin. (Every single Renée Rouleau toner is alcohol-free and there is one for every skin type.)
"People are unclear of the purpose of a toner and see it as an unnecessary step. Toners are VERY important!"
2. A Toner Can Remove Chlorine and Minerals Found in Tap Water
Chlorine, salts, minerals, and chemicals are put into tap water to make it safe for drinking and bathing, but they can be very harsh on the skin's epidermal surface layers. You know all that cloudy white stuff that you have to clean off your glass shower doors? That's what's being left behind on your skin after cleansing. Using a toner is like a rinse cycle for your skin after using a cleanser.
3. A Toner Can Balance Your Skin's pH
If you use bar soap or foaming face wash that is too strong, it could be drying out the skin due to a high pH. One of the many benefits of toner is that it can help counteract the dryness that occurs. However, I never recommend washing your face with a cleanser that leaves your skin feeling tight and dry. You should only use a gentle, low-foaming, and sulfate-free cleanser. (On that note, read up on facial cleanser do's and don'ts).
4. A Toner Can Contain Active Ingredients to Enhance the Results of Your Skincare Routine
Toners often contain active ingredients to help calm the skin, control oil production, deliver antioxidant benefits, help skin combat breakouts, and more. Also, it is thought that moist skin is actually 10 times more permeable than dry skin. This means that by leaving your skin damp after you apply toner, and applying your next product immediately after, you're allowing active ingredients to penetrate deeper into your skin. This can, in turn, enhance the results of your skincare routine.
5. A Toner Can Support Your Skin's Natural Protective Barrier
By supplying your skin with essential hydration and nutrients, you're supporting its moisture barrier. This is the outermost layer of the skin that provides protection to help retain water and defend against external irritants like bacteria and environmental debris (think of it as your skin's personal bodyguard that keeps the good in and the bad out). The barrier is made up of lipids (oils) that bind your skin cells together, and when it's intact, it's responsible for keeping it feeling soft and acting calm. Read more about the moisture barrier and how best to support it through healthy habits and nourishing skincare products.
Next, read up on how drinking water won't hydrate your skin, but these things will.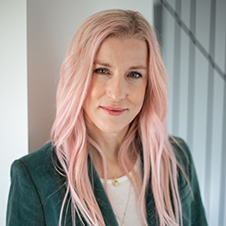 Celebrity Esthetician & Skincare Expert
As an esthetician trained in cosmetic chemistry, Renée Rouleau has spent 30 years researching skin, educating her audience, and building an award-winning line of products. Trusted by celebrities, editors, bloggers, and skincare obsessives around the globe, her vast real-world knowledge and constant research are why Marie Claire calls her "the most passionate skin practitioner we know."