Updated 12/1/17. Using exfoliants such as at-home skin peels, serums, facial scrubs and cleansers with ingredients such as glycolic acid, lactic acid, salicylic acid and physical scrubs can all be very beneficial to the skin. There are many benefits ranging from smoothing the skin, fading discoloration to making pores look smaller and preventing blemishes from appearing. But for those who are new to exfoliating products, it can be considered normal for some to experience initial breakouts (blemishes), especially those with a lot of clogged pores and bumps under the skin.
Clogged pores typically are small closed bumps that may be white in color and often can be the result of previous large pustular blemishes where the infection did come to the surface but some residual oil and bacteria stayed behind within the pore. These are considered non-infected bumps so they just hang around and don't do much of anything. Learn about all the different types of blemishes.
Skincare products with acids work to dissolve and digest surface skin cells making way for blockages inside the skin to come to the surface, possibly resulting in a purging effect. Typically, the breakouts are minor and should subside within 2-4 weeks, making way for clearer, smoother and healthier skin.
For some, breakouts and blemishes can occur when using a sonic brush, such as the Clarisonic. Since this gives an aggressive manual exfoliation (via the bristles of the brush) to the skin which, for some, can be too stimulating to the skin and create a disorganization in the way that skin cells function.
TIP: If you're experiencing a significant amount of blemishes, you may want to cut back the usage of your exfoliating products slightly and slowly introduce exfoliation to your skin. Also, using round particles like jojoba beads in a facial scrub will be far less likely to cause exfoliation-induced breakouts due to their gentle nature. Avoid facial scrubs with natural grains like walnut husks as they can scratch and irritate the skin by causing micro tears that can cause bacteria to spread. Mint Buffing Beads and AHA/BHA Blemish Control Cleanser use perfectly round, non-plastic beads.
If your skin continues to have more than normal breakouts for more than 4-6 weeks, then it either may just be your skin (breakouts that coincidentally were going to occur anyway), or the exfoliating products are not agreeing with your skin. Regardless, read my beginner's guide to using exfoliants.
The challenge will always be to determine which it is. This may come as a surprise but some breakouts can occur 2-3 weeks before you ever see any symptoms so It's just so hard to know. If you suspect it's the exfoliating products, keep in mind that not all formulas are equal so don't rule out exfoliation completely because the benefits to the skin are huge. You just may want to try another product. When you do introduce a new product to the skin (whether it's an exfoliating product or not), patch testing your skin is always a good idea.
Which skin care products are best for you? See our nine skin types or take the Skin Type Quiz and get products recommended.
Need expert advice from a licensed esthetician? Schedule a virtual consultation to get customized advice in person, over the phone or online via Skype or FaceTime.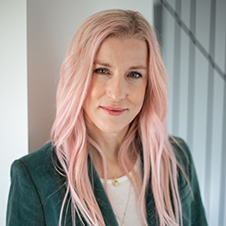 Celebrity Esthetician & Skincare Expert
As an esthetician trained in cosmetic chemistry, Renée Rouleau has spent 30 years researching skin, educating her audience, and building an award-winning line of products. Her hands-on experience as an esthetician and trusted skin care expert has created a real-world solution — products that are formulated for nine different types of skin so your face will get exactly what it needs to look and feel its best. Trusted by celebrities, editors, bloggers, and skincare obsessives around the globe, her vast real-world knowledge and constant research are why Marie Claire calls her "the most passionate skin practitioner we know."