Updated 11/7/23. Are you wondering how much of each skincare product you should be using? From cleanser and serums to sunscreen and face oil, I'm here to make sure you get the most out of your products and don't waste a drop!
Why You Should Apply Your Products Thinnest to Thickest
Before we get into specifics about product amounts, remember that you should always be applying your skincare products according to texture—that is, in order of thinnest to thickest. This allows the active ingredients in your products to penetrate as effectively as possible without having to bypass any barriers. If you put heavy, occlusive products on the skin first, you're creating a barrier for the products that follow. This concept is based on the molecular composition of a product—thinner products, generally speaking, have a smaller molecular weight than thicker products.
How Much of Each Type of Skincare Product to Use
As you go through this guide, remember that each suggestion is simply a rule of thumb! Every product will vary in consistency, and faces come in all different sizes. Feel free to make small adjustments to these amounts depending on what works best for you. Without further ado, here's how much of each skincare product you should be using.
How Much Gel Cleanser to Use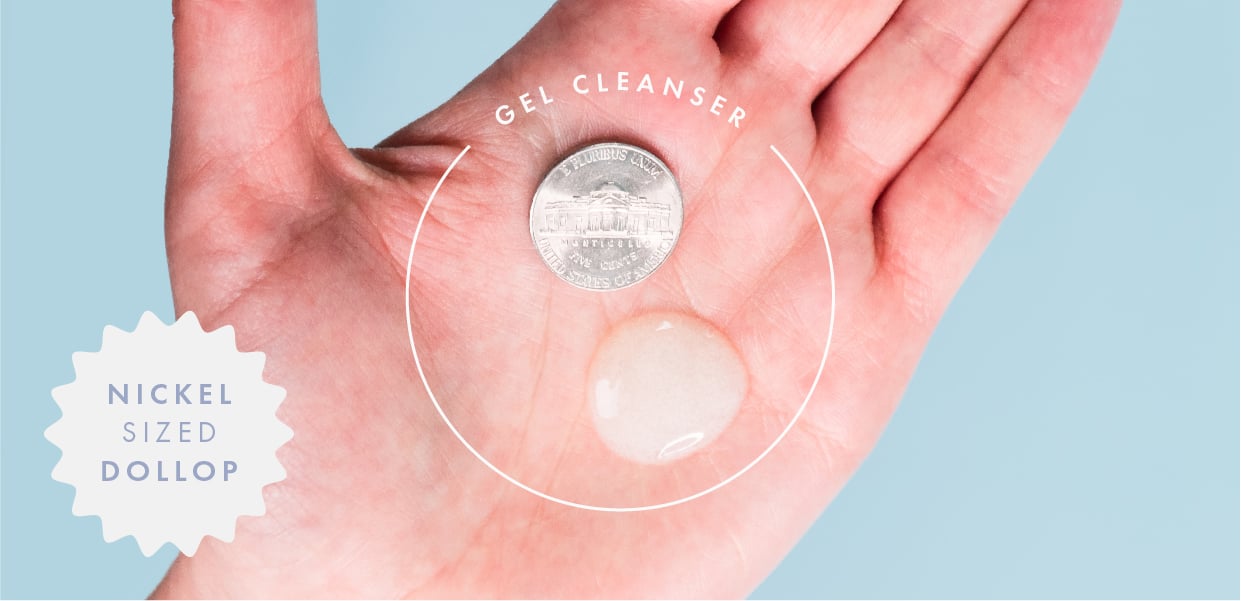 When it comes to cleanser, the consistency of the product matters. I recommend that most people use about a nickel-sized dollop of gel cleanser on wet skin in the morning. If you're in a hurry, you can also cleanse your face in the shower. Are you cleansing your neck as well? Then go ahead and add an additional nickel-sized dollop.
How Much Lotion Cleanser to Use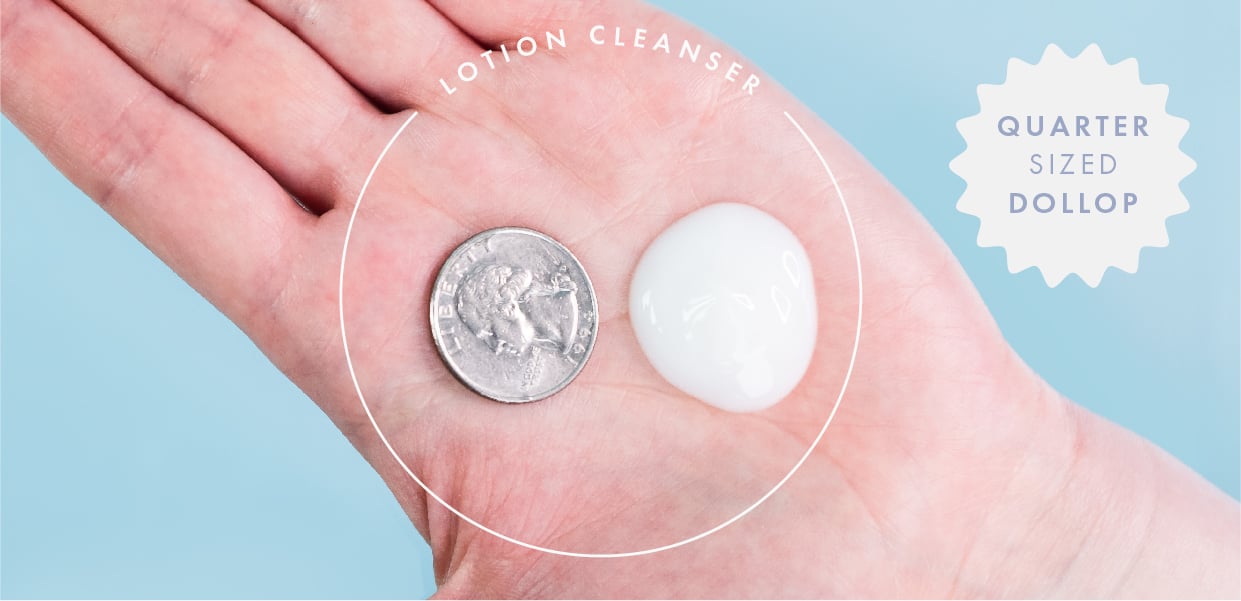 In the evening, you'll want to use about a quarter-sized dollop of a cream or lotion cleanser. There are two reasons you need to use more of this type of cleanser: 1) it should be applied to dry skin as opposed to damp skin and 2) it's doing the hard work of removing all the sunscreen, makeup, and oil that your skin has accumulated throughout the day.
Start by massaging your cleanser onto dry skin for 30 seconds to break everything down. Then, add water and massage for another 30 seconds before rinsing. If you're wearing heavy makeup, use a soft baby washcloth to remove your cleanser to ensure full makeup removal (and be sure to avoid making these eight common cleansing mistakes).
How Much Toner to Use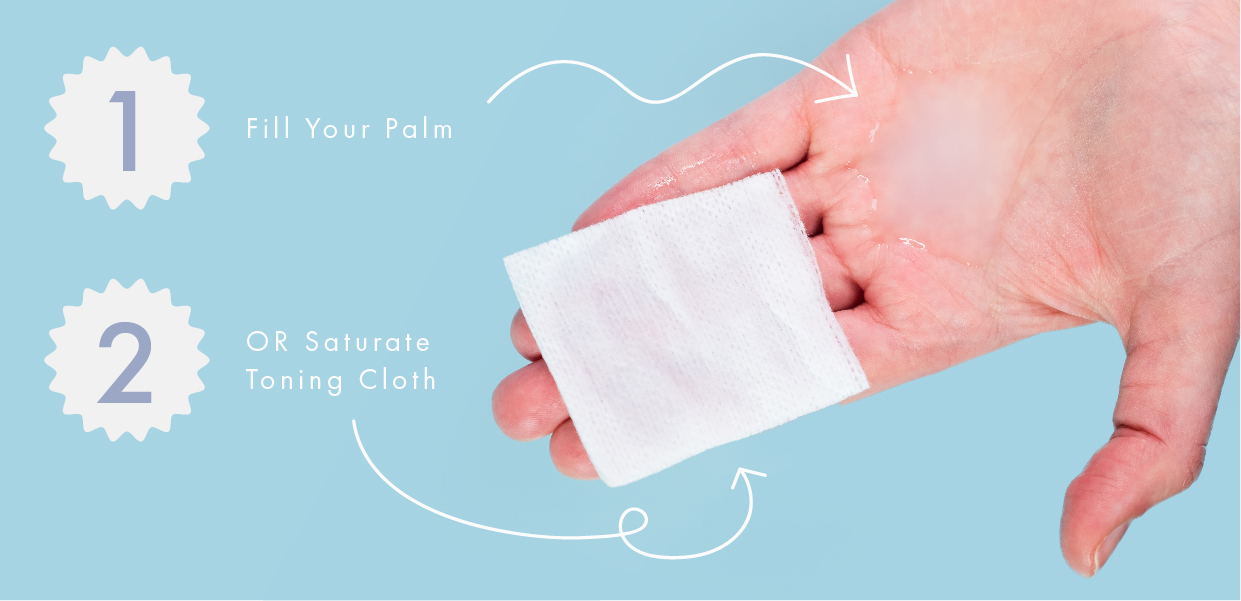 I'm a big believer in alcohol-free toners for many reasons: they're a great way to give your skin a boost of hydration, they remove chlorine and other drying minerals from tap water, and they can help balance the pH of your skin. Saturate a toning cloth with toner and gently wipe it across your face after cleansing. If you don't have a toning cloth, you can also fill the palm of your hand and gently press the toner into your skin.
No matter which way you apply your toner, quickly apply your serum afterward when your skin is still damp. This allows the serum to spread more easily across the skin. It's also thought that damp skin is 10 times more permeable than dry skin, so your serum might actually penetrate deeper.
How Much Serum to Use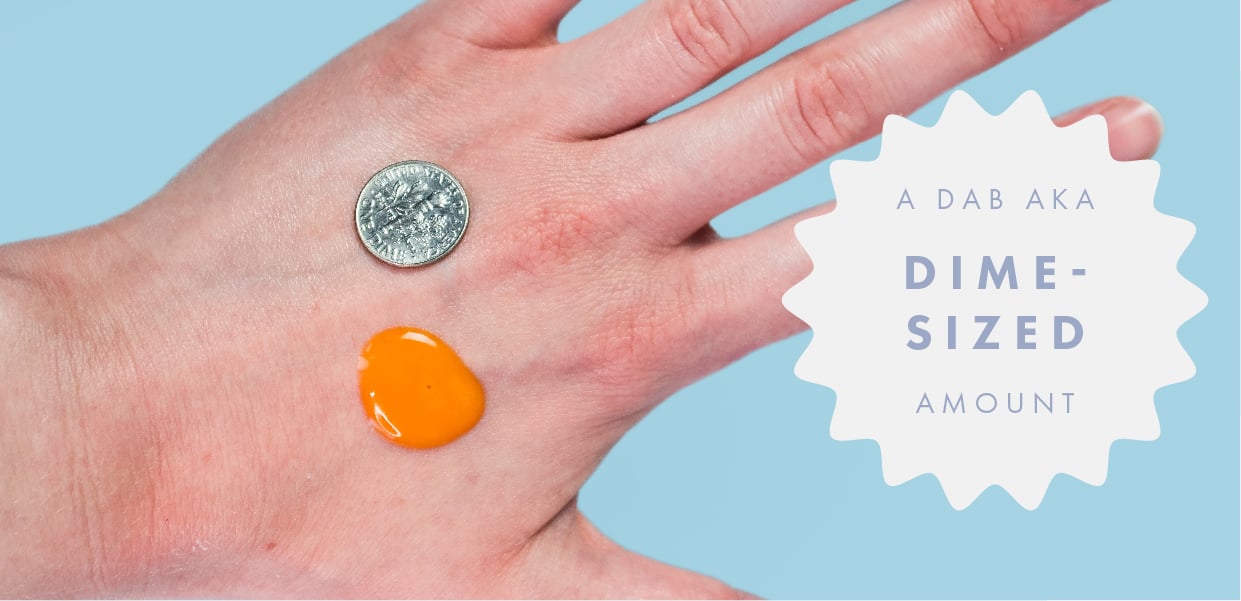 Whether you're looking to exfoliate, hydrate, brighten, or firm your skin, using a serum is one of the most effective ways to address your skin's specific needs. I recommend applying about a dime-sized dollop to skin that's still slightly damp from toner.  As a rule, you want a thin layer to coat your whole face. Add another dime-sized dollop if you're treating your neck as well.
Another way to avoid wasting product? Dispense your serum onto the back of your hand, then use your fingers to dab it onto your face before rubbing it in. This way, you'll avoid rubbing all the product into your palms. Finally, get the most out of your serums by using just one at a time and rotating instead of layering.
How Much Eye Cream to Use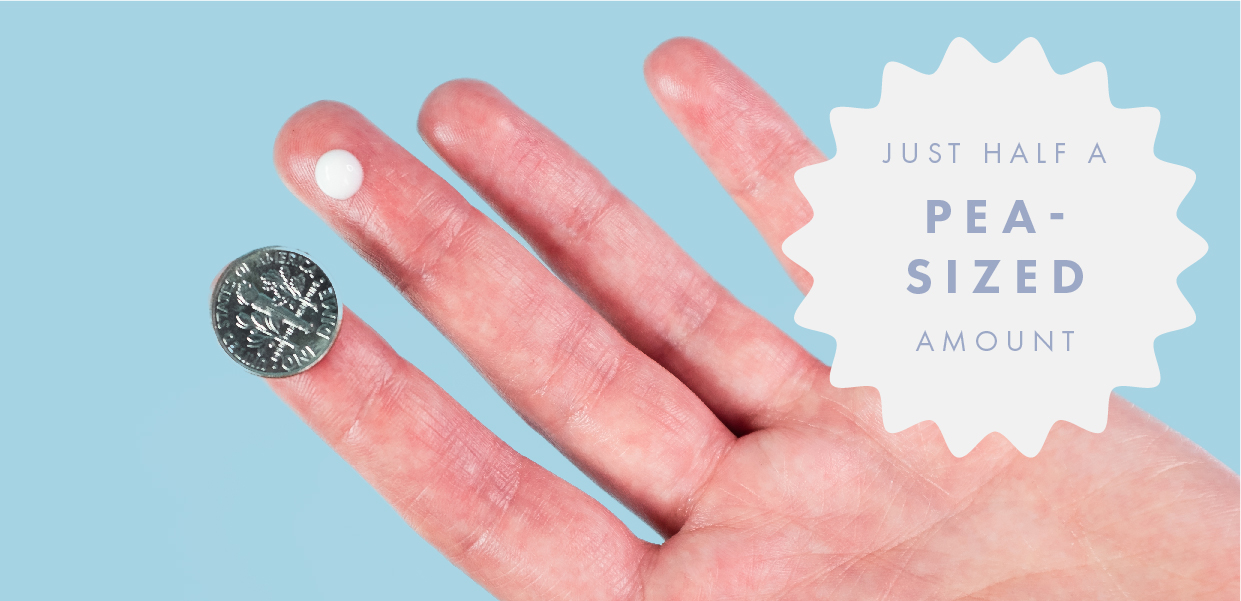 The biggest mistake people make when applying eye cream is using too much. Save your product and your hard-earned dollars by using just half a pea-sized amount. In fact, if you use more than this, you run the risk of eye cream migrating into your eyes and causing puffiness. Over time, this can actually lead to under-eye bags. If you're someone who feels like they don't see much of a benefit from eye cream, be sure to read my tips on why your eye cream might not be working.
How Much Cream Moisturizer to Use

The goal with any moisturizer is to get a thin, even layer across your entire face. You don't want to layer it on so thick that it leaves a film on the skin. Excess moisturizer won't really be absorbed, so this is just a waste of your product. When applying a cream, use about a nickel-sized amount. Since creams have a thicker consistency, they're not as easy to spread as lighter lotions are, so you need a little more. In addition, they're typically used for drier skin types that may need a little extra moisturizer. Use an additional nickel-sized dollop for your neck.
How Much Oil-Free Lotion to Use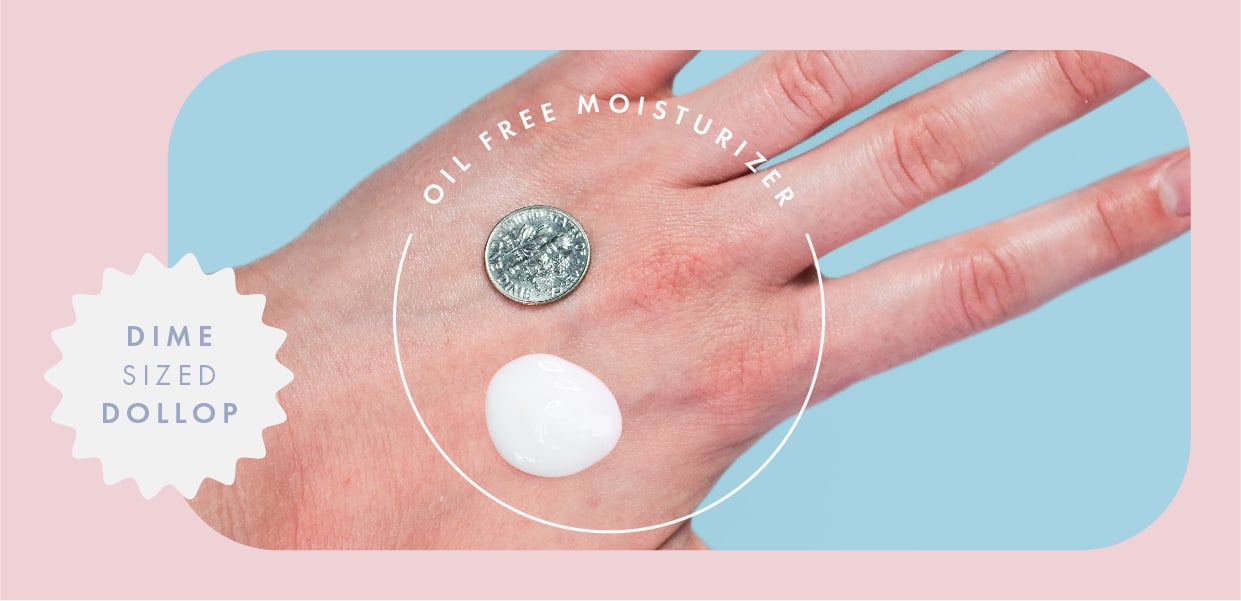 Face lotions tend to be oil-free and, as you can see, have a runnier consistency than face creams. This means you get easier spreadability and as a result, won't need to use as much. A dime-sized amount will do! Use an additional dime-sized amount for your neck. Applying moisturizer to the face but not the neck is definitely a common mistake I see people making. Read about five common moisturizer mistakes to avoid.
How Much Sunscreen to Use

If there's one thing you want to get right in your routine, it's sunscreen application. You want to apply at least a quarter-sized dollop to your face ALONE. Your neck and chest require a separate application (meaning you can't just carry down whatever is left on your hands), so use an additional quarter-sized dollop. Don't forget the sides of your neck and, if they're exposed, your ears!
In order to make sure your sunscreen is effectively adhering to your skin, you'll want to apply it on dry skin. Wait at least 60 seconds for your serum or moisturizer to dry before putting on sunscreen, and remember that this should be the last product you apply before heading out for the day. (Make sure you aren't making any of these five application mistakes that can interfere with your sunscreen's efficacy.)
How Much Facial Oil to Use

Facial oils should be used during your nighttime routine, and always as the last step. Remember the concept of applying products thinnest to thickest? Oils have the largest molecular size of any product type, so anything you apply on top of them will have a hard time getting through to your skin. Apply about three drops over your moisturizer to create a seal and heal dry, flaky skin. Make sure you're getting the most out of your oil by learning everything there is to know about how and when to apply it.
How Much Facial Scrub to Use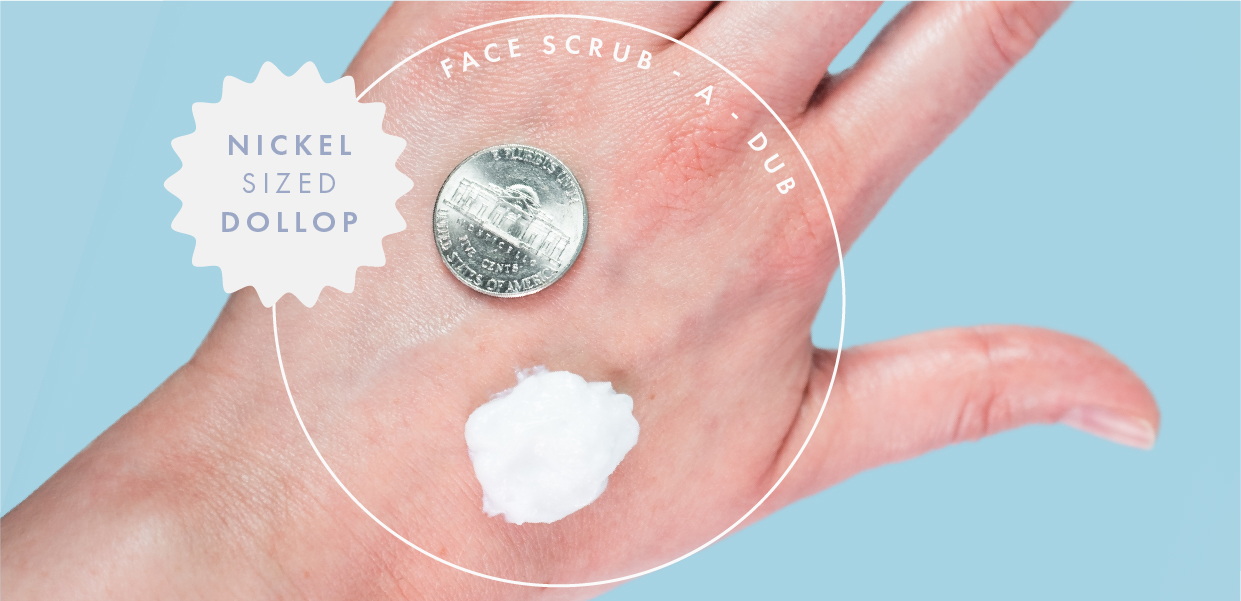 This product may have gotten a bad rap in past years, but I'm still a fan of a gentle facial scrub and believe most skin types can benefit from using one. Once or twice a week, apply a nickel-sized dollop to damp skin and gently massage it over your face for at least 30 seconds. The key is to use a scrub with rounded beads that won't scratch the skin.
A physical scrub is a great complement to chemical exfoliators such as alpha- and beta-hydroxy acids. Exfoliating acids help loosen dead cells so they detach from the skin's surface, whereas scrubs help physically lift those loosened, expired cells off for instantly brighter-looking skin. Just make sure not to use both on the same day! I like using a scrub on the neck as well to polish away any dead skin cells in this area. For this, add another nickel-sized dollop of facial scrub.
How Much of a Face Mask to Use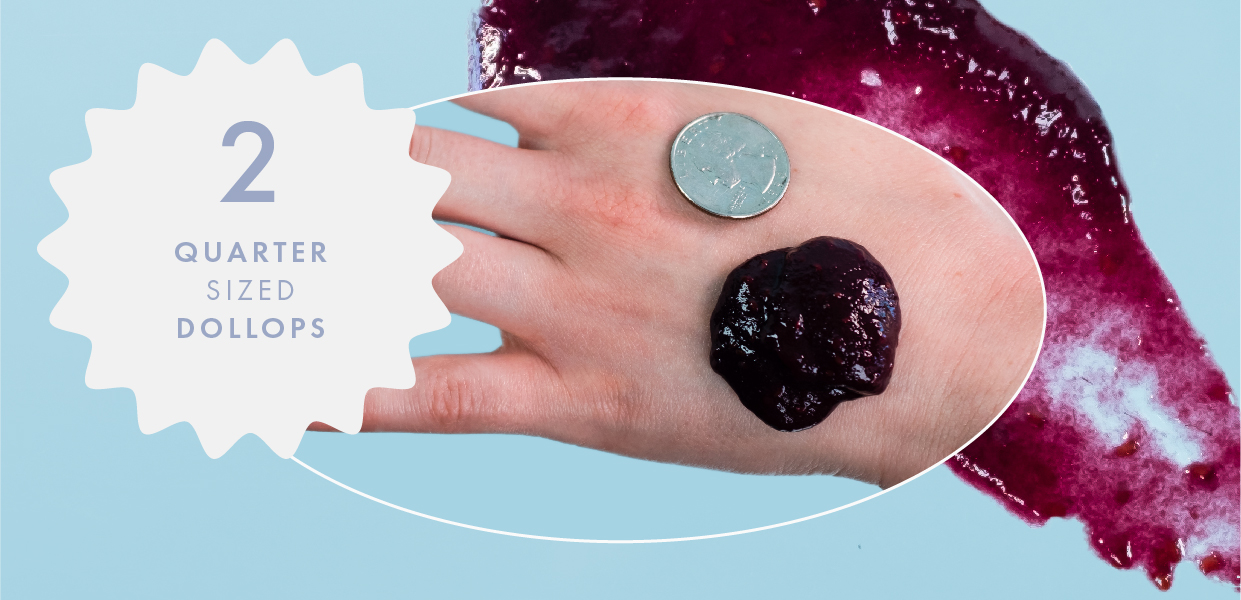 Face masks vary quite a bit when it comes to consistency, so consider this a ballpark suggestion! For something pretty spreadable, such as our Triple Berry Smoothing Peel (pictured above), I recommend about two quarter-sized dollops to evenly coat your face and neck. You'll want a nice even layer coating your skin for the best results.
Were you surprised by any of the product amounts you should be using? I hope this guide, along with my application tips, helps you get the most out of your skincare routine and brings you the results you're looking for. If you're still wondering which products to use, take this skin type quiz for recommendations.
Next, check out my suggestions for the perfect morning routine and the perfect nighttime routine.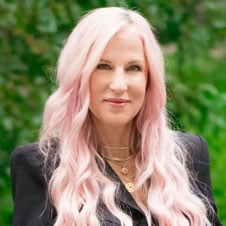 Celebrity Esthetician & Skincare Expert
As an esthetician trained in cosmetic chemistry, Renée Rouleau has spent 30 years researching skin, educating her audience, and building an award-winning line of products. Her hands-on experience as an esthetician and trusted skin care expert has created a real-world solution — products that are formulated for nine different types of skin so your face will get exactly what it needs to look and feel its best. Trusted by celebrities, editors, bloggers, and skincare obsessives around the globe, her vast real-world knowledge and constant research are why Marie Claire calls her "the most passionate skin practitioner we know."