Updated 1/4/18. Are you someone who gets clogged pores with occasional breakouts, yet find that acne products are too harsh and leave your skin feeling tight and dry? The moment you try to get hydration by using a heavier moisturizer, do you find this causes you to get more bumps and blemishes? If this sounds like you, then read on. I hear about these issues from my clients a lot, especially from those who are in their 20s, 30s and even some in their 40s. These are people who are out of their teen years and still experience some breakout activity, and have a difficult time trying to find the balance all the needs of their skin  Here are five ways to ensure oily, combination, blemish-prone skin can stay hydrated, balanced and healthy-looking, without causing breakouts.
1. Avoid using a harsh, acne-focused cleanser. Many (but not all) acne cleansers are loaded up with harsh detergents and strong ingredients designed to dry up breakouts on the skin. If you're someone who only has 1-3 blemishes on your skin at any given time, think about how your acne cleanser is treating your whole face for breakouts when you may only have one or two, here or there. Drying out the entire face will result in creating a layer of dead skin cell buildup, which can trap oil and bacteria under the skin causing more bumps and breakouts.
First and foremost, only use cleansers listed as sulfate-free. This indicates that sodium lauryl (or laureth) sulfate and ammonium lauryl (or laureth) sulfate are not used. These sulfate surfactant ingredients contribute to a drying effect on the skin's surface. I think using a gel-based cleanser with breakout fighting ingredients like salicylic acid is beneficial, but it just must be gentle. See my recommendations for sulfate-free cleansers.
Secondly, listen to your skin. Even if the cleanser is sulfate-free, if it leaves you feeling dry, then you'll have to find a gentler alternative. However, after cleansing, make sure to wait no longer than 60 seconds before applying your next product. If you leave your skin bare for any longer, moisture evaporation will start to occur and the skin will feel tight—regardless how gentle your cleanser is. You'll want to use a cleanser formulated exclusively for your skin type so take this Skin Type Quiz to learn more.
You must understand that cleansing is one of the most important steps of your routine because if the first step is using something drying, then everything you use afterward (toner, serum, and moisturizer) must do repair work to try to fix the damage created from washing with a drying, irritating cleanser. Note: If you have post-breakout red, dark marks from blemishes, these are no longer active blemishes with infection so the strategy for treating these is completely different—and the focus should be on exfoliation, not drying out the skin with an acne cleanser. Read more here.
2. Always use an alcohol-free toner after cleansing to give your skin a boost of hydration. Toners are so misunderstood and toning is often not seen as an important step in a skin routine, but I'm here to tell you that it is—especially for oily/combination and dehydration-prone skin. Among the many benefits of using a toner after cleansing, it's a very effective way to deeply hydrate the skin. Since your type of skin still has oil underneath the surface (this is the reason why you still get clogged pores and breakouts), your skin mainly requires water and toners are a great way to get it. After washing your face, wipe an alcohol-free toner over the skin and then immediately apply a serum, like Skin Drink Concentrate followed by a moisturizer. This will seal in the hydrating benefits from the toner so your skin cells are super plump and moist. Skin cells are like fish and need water to live, so don't skip this important step. (Note: There is a big difference between dry and dehydrated skin and you really need to know what it is. Read this post.)
3. Give your skin an at-home mini facial using a hydrating gel mask. One of the fastest and most effective ways to immediately hydrate your skin is to give it a 2-step treatment that includes exfoliation and a mask. First, you'll want to exfoliate the skin to remove surface dry cells. There's no sense in hydrating cells that are already dead, dry and ready to hit the road, right? You can apply a gentle acid peel (like Triple Berry Smoothing Peel) and leave it on for 10 minutes. Be sure to rinse off very thoroughly. Next, apply a layer of a gel mask all over the face. Gel masks are completely oil-free and (in addition to providing a soothing effect on the skin due to the cold temperature they naturally retain) they are formulated for delivering water deep within the skin cells to get your skin feeling really moist without causing any breakouts. I recommend Bio Calm Repair Masque to my clients who need purely water-based hydration. If you're prone to breakouts and want to add in potent anti-bacterial properties while still hydrating the skin, use Rapid Response Detox Masque.
4. When flying on an airplane or when in any dry climate, use a treatment oil to protect the skin. I know you're probably thinking, "An oil on my acne-prone skin? No way!" What you need to understand is that all oils are not equal and all are certainly not pore-clogging. Their purpose is to provide a layer of protection to make sure the hydration in your skin stays put and doesn't evaporate out. So in the case of dry conditions where moisture naturally wants to escape from the skin (through a process called osmosis), using a few drops of a skin oil, like Pro Remedy Oil patted on top of an appropriate moisturizer for your skin type (perhaps something oil-free) can act as sealant to prevent evaporation. Airplanes are the worst for making the skin feel tight and dry, so an oil can definitely help. (Read more airplane skin tips.)
5. Always use products for your skin type. While I'm sure you're someone who tries to stay educated and keep on top of the latest and greatest when it comes to skincare, be careful of going it alone. It's really important that you consult a trusted professional and not self-diagnose your own skin. I can't tell you how many times clients have thought their skin is a certain type, when in fact it is something completely different. Find a professional with years of skin care experience and allow them to help you with your product selection. Be sure to thoroughly communicate your concerns so you get the appropriate advice. A good starting point for determining your skin type is to take my Skin Type Quiz.
You might be surprised that I didn't have 'drink a lot of water' as one of the ways to hydrate the skin. Did you know that drinking water is the least efficient way to hydrate the skin? Read more about this here.
Want more of my expert tips for acne-prone skin? Read five skin mistakes that you DON'T want to make.
Which skin care products are best for you? See our nine skin types or take the Skin Type Quiz and get products recommended.
Need expert advice from a licensed esthetician? Schedule a virtual consultation to get customized advice in person, over the phone or online via Skype or FaceTime.
For more expert advice check out the blog. Also, sign up for our skin tip e-newsletter, follow Renée Rouleau on Twitter and Instagram and join the discussion on our Facebook page. You'll be your own skin care expert in no time. Get the #ReneeRouleauGlow!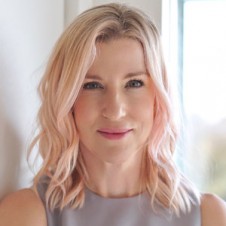 Celebrity Esthetician & Skincare Expert
As an esthetician trained in cosmetic chemistry, Renée Rouleau has spent 30 years researching skin, educating her audience, and building an award-winning line of products. Trusted by celebrities, editors, bloggers, and skincare obsessives around the globe, her vast real-world knowledge and constant research are why Marie Claire calls her "the most passionate skin practitioner we know."