Skin Care Tip of the Day: By removing dry skin cells, you reveal healthy and vibrant skin. When caring for your skin, the phrase "out with the old, in with the new" really holds true. Exfoliation removes expired, dry skin cells making way for new, healthy, plump skin cells. It also helps to reduce blemishes and break outs, lessen clogged pores, rid the skin of dryness and lighten brown spots and hyperpigmentation—all while smoothing the skin.
What are the different types of exfoliants? There are two types of exfoliants. First, a "chemical" or "acid" exfoliant does the work for you. You apply it, leave it on the skin, and it works to dissolve the dry skin cells. These exfoliants include ingredients such as Glycolic Acid, AHA's and BHA's, and enzymes such as Pumpkin, Papaya, and Pineapple. Try Renée Rouleau AHA Smoothing Serum 10%, 17%, or 20%, and occasionally treat your skin to our Triple Berry Smoothing Peel…
Second, a "physical" exfoliant means that you have to manually do the work. These exfoliants include facial brushes, sponges, and facial scrubs. Try Renée Rouleau Mint Buffing Beads or Micro Crystal Cream. A combination of both physical and chemical exfoliants will give your skin the best results.
How often should you exfoliate?
For chemical exfoliation: I suggest that you use one of our AHA Smoothing Serums at night only, for seven nights on, seven nights off alternating with a hydrating serum. (See our collection of specialty serums.) As for our at-home peels, I suggest using these a few times a month to give your skin a boost of exfoliation.
For physical exfoliation: I suggest using a facial scrub 2-3 times a week. If you use the Clarisonic facial brush, you would use this in place of a facial scrub since it provides physical exfoliation. It's not recommended to use both as you don't want to over-exfoliate.
Read my review: Is The Clarisonic Brush Harmful Or Helpful To The Skin?
Exfoliation can provide tremendous skin benefit for achieving clear, healthy and beautiful skin—but you certainly don't want to over-do it.
For more information check out my article about the importance of exfoliation.
Which skin care products are best for you? See our nine skin types or take the Skin Type Quiz and get products recommended.
Need expert advice from a licensed esthetician? Schedule a virtual consultation to get customized advice in person, over the phone or online via Skype or FaceTime.
For more expert advice check out the blog. Also sign up for our skin tip e-newsletter, follow Renée Rouleau on Twitter and Instagram and join the discussion on our Facebook page. You'll be your own skin care expert in no time. Get the #ReneeRouleauGlow!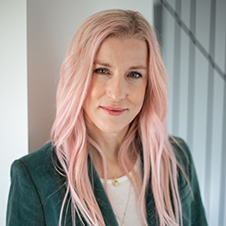 Celebrity Esthetician & Skincare Expert
As an esthetician trained in cosmetic chemistry, Renée Rouleau has spent 30 years researching skin, educating her audience, and building an award-winning line of products. Her hands-on experience as an esthetician and trusted skin care expert has created a real-world solution — products that are formulated for nine different types of skin so your face will get exactly what it needs to look and feel its best. Trusted by celebrities, editors, bloggers, and skincare obsessives around the globe, her vast real-world knowledge and constant research are why Marie Claire calls her "the most passionate skin practitioner we know."