Updated 6/2/15. Hot weather, salt water, humidity and chlorine take their toll on our skin during the summer months. Here's some of my favorite summer skin care tips and solutions for keeping your skin safe and beautiful all summer long.
1. Wearing sunscreen everyday (even if you work inside) will significantly cut back on accumulative sun damage.
Information from the UCLA skin research department indicates that 78% of all the sun damage incurred in a lifetime is from incidental exposure! Even in summer, you might think, "I'm not out at all during the day" but just walking to your car, and even driving in your car will expose you to unnecessary sun damage. Windshields do nothing to protect you from UV rays. All summer long (and all throughout the year), wear a moisturizer that contains a sunscreen with a minimum of SPF #30. Apply it in the morning so you'll be covered all day. Try Daily Protection SPF 30 which is a favorite of actress, Sofia Vergara…
2. It's not about the SPF number, it's how often and how much you re-apply your sunscreen.
People are always asking me which SPF number should they use. The truth is, an SPF 30 only offers 4% more protection than an SPF 15. You would have thought it was double the protection, right? As you get up in the higher numbers (SPF 50, 70 and100) that percentage comes down, but you're also exposing your skin to more chemicals which might result in a negative reaction on the skin. The key to protecting your skin in the sun is to re-apply your sunscreen generously at least every two hours. A little dab won't do ya…you really need to load it on.
3. For those who suffer from back breakouts, avoid hair conditioner containing panthenol.
If back breakouts trouble you in the summer, it could be an ingredient in your hair conditioner that's causing the problem. Panthenol, well-known for its benefit for strengthening the hair, may be a potential pore-clogger when used in hair products. Why the back? Simply because when you rinse out hair conditioner, a residue of the product stays on this area. Use hair products that do not contain panthenol, exfoliate your back with a mild cleansing gel applied onto a loofah or this Exfoliating Body Cloth three times a week and apply an anti-bacterial lotion and your back should be clear for summer.
4. Lighten up on your liquid foundation if you're prone to bumps and blemishes.
I can't tell you how many times I'll get emails and texts from clients and friends early June sending me pictures of their skin saying "Help! These little bumps just started appearing!" With the heat and humidity in the summer, breakouts are a real concern for a lot of people but did you know that your liquid foundation (and possibly makeup primers) might be the cause? It is a condition called acne cosmetica which is essentially comedones, pustules and papules caused from a blockage in the pores resulting in bacteria growth. It's a combination of foundation makeup, primer, cream blush and increased oil secretion from the heat and humidity and is so common in warm climates. Consider switching to a lighter liquid foundation or even a powder to see if this is a cause of your bumps. I go into more detail about acne cosmetica here.
5. Consider wearing UV protective clothing when out in the sun.
If you see me bicycling around Austin, Texas where I live, you can be sure to see me wearing this shirt. The easiest way to prevent a sunburn or suntan from appearing on the skin of the body is to wear clothing that is made exclusively for blocking out the sun's harmful rays. I personally find it so much easier to wear a shirt rather than having to worry about applying and reapplying sunscreen on my arms, back and shoulders. I realize that not everyone will want to wear something like this, but do consider this an easy fool-proof option. A t-shirt will block out some of the sun too, but make sure the material has a tight weave and is not sheer.
6. Don't get lazy with your summer skin care routine.
Of all the times of year to be diligent about your skin care routine, it is during the summer months that you really have to be good to your skin. The reason is because between brown spots, redness, breakouts, oil production and sun damage, these all occur more so in the summer. If you're feeling a bit lazy about your routine, read this for a few shortcuts.
Read: Summer Sun Protection For Scalps
Read: How To Get Rid Of Mosquito Bite Scars
Read: How To Apply Sunscreen To The Face And Neck
Which skin care products are best for you? See our nine skin types or take the Skin Type Quiz and get products recommended.
Need expert advice from a licensed esthetician? Schedule a virtual consultation to get customized advice in person, over the phone or online via Skype or Facetime.
For more expert advice check out the blog. Also sign up for our skin tip e-newsletter, follow Renée Rouleau on Twitter and Instagram and join the discussion on our Facebook page. You'll be your own skin care expert in no time. Get the #ReneeRouleauGlow!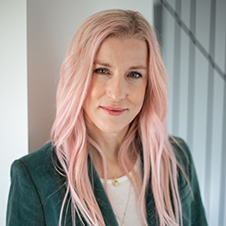 Celebrity Esthetician & Skincare Expert
As an esthetician trained in cosmetic chemistry, Renée Rouleau has spent 30 years researching skin, educating her audience, and building an award-winning line of products. Her hands-on experience as an esthetician and trusted skin care expert has created a real-world solution — products that are formulated for nine different types of skin so your face will get exactly what it needs to look and feel its best. Trusted by celebrities, editors, bloggers, and skincare obsessives around the globe, her vast real-world knowledge and constant research are why Marie Claire calls her "the most passionate skin practitioner we know."