I recently returned from a vacation to Wisconsin visiting family and as with every visit there, I'm greeted by millions of mosquito's. Having grown up in the Midwest, I remember hearing people joke saying the state bird is the mosquito!
Particularly those with sensitive or darker skin, it's common to get scarring from mosquito bites. Here's some helpful tips to prevent and treat mosquito bites, as well as fade the scars they leave behind.
Prevent mosquito bites. Obviously preventing the mosquito bites in the first place would be your best bet, so be sure to leave a bottle of bug repellent in the glove compartment of your car so you always have it right when you need it. It's also beneficial to wear long pants and long shirts when outdoors.
Once bitten, don't itch. Similar to blemishes, it's important not to pick (or in this case itch) the bite. Bug bites cause scarring because it stretches and damages surrounding tissue leading to red, dark or purple marks once healed. Scratching at the skin only breaks the skin tissue causing more damage. Treat with oral antihistamines, Calamine lotion, ice and Espom salts to relieve the itch…
Once healed, gently exfoliate. Apply a concentrated form of a glycolic, lactic or salicylic acid serum (like found in Post-Breakout Fading Gel) to the affected area every night. This helps to stimulate new and healthy skin cell growth to encourage healing of the skin tissue while dissolving off the scarred and damaged cells. Out with the old, in with the new! Post-Breakout Fading Gel is originally formulated for fading acne scars left behind from stubborn breakouts but it also works extremely well for fading discoloration from mosquito bite scars.
The fading process does take time but with a good exfoliating products, this will help your skin to be clear and even toned.
Happy summer!
Which products are right for your skin? See our nine skin types and get products recommended.
Need expert advice from a licensed esthetician? Schedule My Skin Prescription to get personalized advice in person, over the phone or via Skype or Facetime.
For more expert skin advice, check out Skin Source–the A-Z guide on all things skin. Also sign up for our skin tip e-newsletter, follow Renée Rouleau on Twitter and join the discussion on our Facebook page. You'll be your own skin care expert in no time!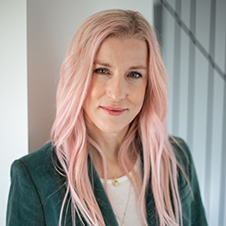 Celebrity Esthetician & Skincare Expert
As an esthetician trained in cosmetic chemistry, Renée Rouleau has spent 30 years researching skin, educating her audience, and building an award-winning line of products. Her hands-on experience as an esthetician and trusted skin care expert has created a real-world solution — products that are formulated for nine different types of skin so your face will get exactly what it needs to look and feel its best. Trusted by celebrities, editors, bloggers, and skincare obsessives around the globe, her vast real-world knowledge and constant research are why Marie Claire calls her "the most passionate skin practitioner we know."