If you deal with persistent breakouts, chances are you've spent countless hours and countless dollars looking for the holy grail product that would finally clear your skin for good. Unfortunately, the reality is that acne is a disease of the skin for which there is no known cure. While there are many companies that claim otherwise (saying you'll never have to deal with another breakout again if you just use their products), the truth is that breakouts will continue to come and go. 
That's not to say you're powerless or that the right at-home skincare routine can't give you results. In fact, as an esthetician with over 30 years of experience, I've witnessed thousands of clients see life-changing improvements in their skin! With the right products and the right knowledge, many people can significantly reduce their breakout activity.
In this post, you'll meet Priscilla and learn how she got her breakouts under control with an at-home skincare routine I designed for her. You'll see the awesome progress she's made since she started the routine back in 2019 (It's proof that you do have control when it comes to clearing your skin—but it takes patience!). I'll also discuss the limitations of an at-home routine and share when it's time to think about professional treatments. Let's go! 
Meet Priscilla
"Hi! I'm Priscilla. I'm 23 years old and I've been struggling with acne for about seven years now. I first started experiencing breakouts after getting the Depo-Provera shot for birth control; that was what made it flare up, and I've been dealing with it ever since."
Q: Have You Found Anything in the Past 7 Years That Has Helped Your Skin?
A: "Retin-A (a prescription retinoid) is legit the only thing I have ever seen any results from, but I was still getting a lot of breakouts even when using that. I've tried a lot of different products, it's like when people say, 'I've tried everything.' I feel like I'm in that boat. I've never really been able to identify any specific triggers for my breakouts either. I eat super clean, I work out, and I take care of my body, but I haven't really found anything that works for me perfectly yet." 
Note: Priscilla isn't my first client who has experienced this. So many people feel like they should be able to control their breakouts by cutting out certain foods, taking certain supplements, or living a "clean" lifestyle. While taking care of your overall health is certainly important, I've never liked this narrative. It makes people feel like they're to blame for their breakouts. That's simply not true! Sometimes, our skin is just wired a certain way, and it's not a shortcoming. 
Q: What Were Your Top 3 Skin Concerns Going Into Our Consultation?
A: "My top three goals were to lessen the number of my active breakouts, reduce redness (post-blemish scarring), and smooth out the texture of my skin." 
Priscilla's At-Home Skincare Routine (and Results)
After a consultation and skin examination, I identified four main issues that I wanted Priscilla to address in her routine: 
Active breakouts
Redness 
Vascular damage (from older, nodular breakouts. Priscilla had V-beam laser treatments that had already improved this.)
Pitting and scarring (from nodular breakouts she experienced in her early 20s. Priscilla will likely deal with this for a lifetime. I suggested that once her active breakouts are under control, she use a retinoid to improve her skin texture.)
With these four main goals in mind, I designed an at-home skincare routine for her, so she would finally see results!
Priscilla's Morning Skincare Routine
Cleanser:

Purifying Face Wash

Toner: 

Elderberry Soothing Toner

Serum: Vitamin C&E Treatment
Moisturizer/SPF:

Weightless Protection SPF 30
Priscilla's Nighttime Skincare Routine
Cleanser: I had Priscilla use two different cleansers each night. First, she would use the Vitamin-Infused Cleansing Emulsion (I instructed her to rinse it off her skin with water and then wipe her face with a washcloth to ensure proper removal). This is technically a cleansing lotion, meaning it's better at dissolving makeup and sunscreen than gel cleansers. After she used that, I had her follow up with the AHA/BHA Blemish Control Cleanser. This is a gel cleanser that helps remove excess oil. It also contains ingredients that can penetrate the pore lining to fight breakout-causing bacteria.
Mask:

Rapid Response Detox Masque

(every night for 5 minutes)
Toner: Elderberry Soothing Toner
Serums: I had Priscilla use a few different serums to give her skin everything it needed. First, I suggested the Pore + Wrinkle Perfecting Serum. I had her alternate that every other night with a combination of the Skin Correcting Serum and the Anti Bump Solution. On Skin Correcting Serum + Anti Bump nights, I instructed her to apply the Skin Correcting Serum first, wait for it to dry, pat on the Anti Bump Solution, wait for that to dry, and then follow up with a moisturizer.
Moisturizer:

Skin Recovery Lotion
Note: Anti Bump Solution can be used as a spot treatment for individual cystic breakouts, or it can be used as a preventative treatment against them. To use preventatively, apply a thin layer to the entire affected area 2-3 times a week.
Priscilla's Weekly At-Home Facial
I recommended Priscilla do a weekly facial on a Skin Correcting Serum + Anti Bump Solution night to boost results.
Double Cleanse: Vitamin-Infused Cleansing Emulsion followed by AHA/BHA Blemish Control Cleanser
Peel: Triple Berry Smoothing Peel (Leave on for 5-10 minutes. It may tingle but that's normal.)
Mask: Rapid Response Detox Masque (Leave on for 15-30 minutes. Keep it in the fridge for extra cooling benefits!)
Toner: Elderberry Soothing Toner
Hydrating Serum: Skin Correcting Serum
Treatment Serum: Anti Bump Solution
Moisturizer: Skin Recovery Lotion
"It took me about two months to really start seeing a noticeable difference," Priscilla said. "I was floored by this because I had spent so much time—literally years—on medications and harsh topical creams with no real, lasting results. So after getting results from my regimen after 2 short months of staying consistent and committed to the process, I was hooked and haven't looked back since. That said, it is all about consistency. Stay the course!"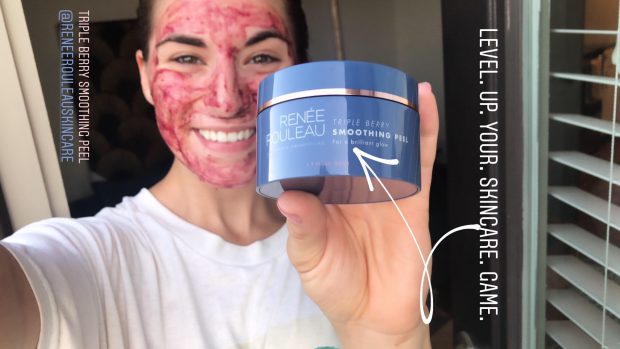 The Products that Made the Biggest Difference
There were a few products Priscilla felt made the most noticeable difference in her skin.
Vitamin C&E Treatment: "This makes me feel confident in my skin because it gives me a glowy, plumped feel. I can't wait to use it every morning!"
Skin Correcting Serum: "This serum is everything. I have noticeably fewer bumps and less redness."
AHA/BHA Blemish Control Cleanser: "The gentle exfoliation that this product has is absolutely amazing. It's not abrasive, it's just the right amount of gentle scrub to get that good clean feel. It feels like I'm scrubbing the day off which it's so refreshing after a long day." 
Priscilla's Skin Today
It's been two years since Priscilla trusted me to take her on a new skincare journey. With consistency and dedication, her skin has seen major improvements. Even she was surprised when she saw the difference side-by-side!
"Don't give up hope," Priscilla said. "There is a light at the end of the tunnel, and for me, it was Renée Rouleau Skin Care. The investment in her products is worth it. Why spend X amount of money on crappy products that don't give you results vs using quality, proven product that gives you results (and you only need a small amount of product, so it lasts). If you are on the fence, I say go for it!"
I'm so happy to see Priscilla's skincare routine gave her the results she was looking for. Even though I've been helping clients address their skin concerns for over 30 years, it's never any less fulfilling to help them feel more confident in their skin!
When to Start Considering Professional Treatments
Because Priscilla has experienced mostly nodular and cystic breakouts (which occur deep within the skin as opposed to on the surface), she was left with deeper redness as well as some indented scarring. This is where professional treatments come in. While skincare products can make a huge difference, they work on the top layers of the skin and may not be enough to solve problems rooted within the deeper layers.
When I first designed Priscilla's at-home routine, my goal was to get her breakouts under control and calm her skin so it was less inflamed and irritated. This would allow her to pursue more aggressive professional treatments to tackle redness and scarring.
The reason I recommend waiting to get breakouts under control before moving on to professional treatments is that these treatments could actually make breakouts worse. Oftentimes, they are just too stimulating and can stir up or reactivate breakouts. Some treatments can also cause slight irritation, which isn't your friend if you're blemish-prone. 
So, wait to seek out most professional treatments until after your breakouts have calmed down. In Priscilla's case, now that her skin is calmer and clearer, she's free to pursue micro-needling, laser treatment, or whatever else her dermatologist might recommend (in addition to continuing her at-home routine to keep her breakouts under control).
The Bottom Line
You don't have to be my client to get a personalized skincare routine that will give you results. My skincare line is based on 9 signature skin types. Every single product I formulate solves a specific problem for each. If you don't know your skin type, take the Skin Type Quiz. At the end of it, you'll get personalized product recommendations. It takes the guesswork out of building an effective at-home routine, and I can't recommend it enough.
One more thing. If you're starting an entirely new routine like Priscilla was, I can't stress enough the importance of introducing the products slowly. If your skin has a negative reaction to an ingredient in a product, this will make it easier to pinpoint which one. I recommend adding one new product to your routine every two days. And, as always, you should always patch-test each product before use. 
Next, here are five mistakes you don't want to make if you have breakout-prone skin!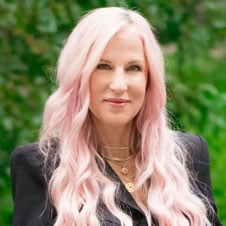 Celebrity Esthetician & Skincare Expert
As an esthetician trained in cosmetic chemistry, Renée Rouleau has spent 30 years researching skin, educating her audience, and building an award-winning line of products. Her hands-on experience as an esthetician and trusted skin care expert has created a real-world solution — products that are formulated for nine different types of skin so your face will get exactly what it needs to look and feel its best. Trusted by celebrities, editors, bloggers, and skincare obsessives around the globe, her vast real-world knowledge and constant research are why Marie Claire calls her "the most passionate skin practitioner we know."