If you're a skincare enthusiast and love to try new, trendy products, then certainly you've encountered sheet masks. They're in every beauty store and are probably all over your Instagram feed. Sheets masks are definitely the latest, but are they really the greatest? I'm in full support of performing a mask treatment at home, on a plane or wherever your heart desires; ANY extra care you can give your skin above and beyond your regular cleanser, toner, moisturizer routine will greatly improve the skin's health and integrity so that it ages more gracefully. However, like any product, sheet masks have their limitations.
What exactly is a sheet mask?
It's a mask made out of various fabrics and materials like non-woven fibers, bio cellulose and rayon. The material is soaked in a solution of water, gelling agents and other beneficial additives that are meant to deliver hydration to the skin. When applied to the face, the mask creates a dermal adhesion, allowing the ingredients to transfer efficiently deep within the skin.
Pros of sheet masks:
Due to the viscous nature, the mask stays wet throughout the entire time it's on the skin. This ensures the skin gets maximum hydration. (Of course, there is a point of oversaturation as the skin can only absorb so much.)
They provide an occlusive, non-breathable barrier over the skin so the ingredients have no place to go but into the skin.
Since skin cells are constantly losing water throughout the day, all skin types can benefit from the intensive hydration they can provide. (Skin cells are like fish and need water to live.)
Sheet masks feel very cold when applied on the skin. This helps to lower the temperature of the skin which is beneficial for easing redness and irritation.
When removed, they leave the skin looking and feeling plump, dewy and moist.
 Cons of sheet masks:
The masks don't fit all face shapes and sizes, so it's possible to get air pockets upon application. This does not give a skin-tight adhesion, resulting in certain areas of the face not receiving much benefit.
If the mask is too small for your face, it won't extend all the way to the hairline.
They can be frustrating to apply (bulky, overlapping, too tight).
Many formulas are made with low quality ingredients as well as perfume additives, which can cause unnecessary irritation and sensitivity. (This goes for any skin care product but I do see it particularly with sheet masks, especially the lower price point one.)
For many types of sheet masks, you must lie down while they're on your face. This creates proper adhesion, otherwise the mask may fall off.
You can't talk while it's on because it will naturally want to lift off the skin.
Men with short facial hair can't use them, as the material won't touch the skin.
Is there a better option?
I personally don't use sheet masks for many of the above reasons (and subsequently have chosen not to make one for my skincare line) because I have found something I like better for delivering intensive water-based hydration. This is simply to apply a generous coat of a traditional mask in a gel form. I can completely control the application using my fingers. This ensures that no area is missed—such as the eye area, which really benefits from hydration. If I want to give my skin an occlusion and leave the mask on longer, I sometimes apply plastic wrap to prevent the product from drying out. Another option I have purchased is a reusable silicone mask cover that has ear straps to keep it in place as I'm moving around at home. Two gel mask options that I use and recommend to my clients are Bio Calm Repair Masque (for calming sensitive skin types) and Rapid Response Detox Masque (for preventing breakouts and keeping pores clear). Both deliver much-needed water to the skin and contain various active ingredients that have tremendous benefits.
Regardless of which type of mask you use, once it's removed, it's very important to apply an emollient-type product like a cream, lotion or treatment oil. The water the mask just delivered into the skin will naturally want to evaporate through a process called osmosis. If you don't apply an emollient afterwards to prevent this, you'll lose all the benefit from doing the mask in the first place.
So there you have it, just the thoughts from a skincare expert/esthetician with over 25 years of hands-on experience. If you use a sheet mask and love it, great! Your skin thanks for you for ANY AND ALL the extra care and attention you give to it. Bravo!
Which skin care products are best for you? See our nine skin types or take the Skin Type Quiz and get products recommended.
Need expert advice from a licensed esthetician? Schedule a virtual consultation to get customized advice in person, over the phone or online via Skype or FaceTime.
For more expert advice check out the blog. Also sign up for our skin tip e-newsletter, follow Renée Rouleau on Twitter and Instagram and join the discussion on our Facebook page. You'll be your own skin care expert in no time. Get the #ReneeRouleauGlow!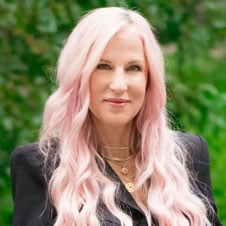 Celebrity Esthetician & Skincare Expert
As an esthetician trained in cosmetic chemistry, Renée Rouleau has spent 30 years researching skin, educating her audience, and building an award-winning line of products. Her hands-on experience as an esthetician and trusted skin care expert has created a real-world solution — products that are formulated for nine different types of skin so your face will get exactly what it needs to look and feel its best. Trusted by celebrities, editors, bloggers, and skincare obsessives around the globe, her vast real-world knowledge and constant research are why Marie Claire calls her "the most passionate skin practitioner we know."