Hey everyone, it's Renée here. Happy 2020! I hope you're enjoying the new year and use it as an opportunity to reset some intentions. There's nothing like a fresh start but it's always good to reflect on the past. I wanted to share with you all what went on for me in 2019, both personally and professionally, as well as what's in store for Renée Rouleau Skin Care in 2020 to keep you, our loyal customers, in the loop (hint: Lots of exciting things! I can't wait!). Here goes!
2019: My First Full Year Without Florian…
As so many of you know, my husband Florian, who was also our company COO, passed away from a short battle with cancer in November of 2018. If you follow me on my personal Instagram account, you'll surely know that his legacy is being carried on in a big way. In 2019, I walked 110 miles in Spain and spread his ashes, I had his ashes made into a diamond and it has now been set into a piece of jewelry, I shared the secrets to our relationship and honored his wishes for my 50th birthday. It has been my greatest honor to share his stories as he wanted me to. I believe if our loved ones are never forgotten, then they never really leave us, so I choose to keep him close and celebrate his life. You can see all the posts at #thisisflorian.
I am so appreciative of all of the supportive emails, texts, and messages that I have received throughout this year. To know that I am not alone has meant the world to me.
2019: A Great Year at Renée Rouleau Skin Care
Big Shipping News 
Since one of our company core values is 'putting customers first,' we implemented same-day shipping (up to 1 pm CST) so you can get your products faster. Unlike many companies, we actually do our own fulfillment in-house instead of outsourcing it. This allows us complete control and ensures better customer experience. Additionally, due to the large number of orders we get from our Canada and the UK customers, in 2019 we started offering free shipping to the UK and Canada with a $150 spend!
No Backorders
Between our in-house buyer Kacie, our warehouse team, and our inventory management system, I'm super proud to say that we didn't have any backorders this year. We know it's disappointing when you go to order something and it's out of stock, so we do everything we can to lessen that chance. Again, we are always thinking of the customer experience!
New Products Launched
Award-Winning Products and Amazing Product Reviews
I'm always so proud when our products get recognition because nothing makes me happier than providing you, our customers, with high quality, results-oriented skincare that are called out by the media. Here is a brief wrap-up of some of the awards our products won in 2019:
Podcasts + YouTube 
Spa Closing Announcement
Updated Skin Type Quiz 
Attended an Industry Trade Show
New Company Leadership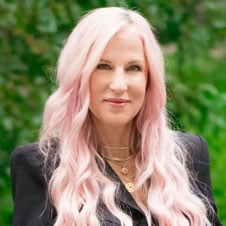 Celebrity Esthetician & Skincare Expert
As an esthetician trained in cosmetic chemistry, Renée Rouleau has spent 30 years researching skin, educating her audience, and building an award-winning line of products. Her hands-on experience as an esthetician and trusted skin care expert has created a real-world solution — products that are formulated for nine different types of skin so your face will get exactly what it needs to look and feel its best. Trusted by celebrities, editors, bloggers, and skincare obsessives around the globe, her vast real-world knowledge and constant research are why Marie Claire calls her "the most passionate skin practitioner we know."