Updated 08/12/21. If you have sensitive skin and/or you're prone to clogged pores and breakouts, incorporating new skincare products into your routine can be a little intimidating. It's hard to tell how your skin will respond even if you've chosen products that are specifically formulated for your skin type, and the last thing you want is to accidentally initiate a negative skin reaction. Don't despair—in this post, I'll share everything you need to know in order to avoid a negative skin reaction from ever occurring.
Don't Self-Diagnose Your Skin
It's important to use the resources available to you to help you understand your skin. I suggest taking this skin type quiz or consulting a trusted skincare professional who can help you set up a routine that is likely to agree with your skin. As an esthetician with over 30 years of experience, I can't tell you how often I've seen clients incorrectly self-diagnose their skin. As such, they use the wrong products for their skin type, which increases the chance of a negative skin reaction.
 Common Mistakes People Make When Self-Diagnosing Their Skin
There are five common mistakes I see people make when they self-diagnose their skin. It just goes to show how turning to a trusted resource is the most efficient way to address your specific skin goals and concerns.
Mistake #1: Focusing on One Concern Rather than Looking at the Big Picture
Instead of focusing on one concern, you need to look at the big picture. For example, if you're an adult (in your 20s and beyond) and you still experience breakouts, you might be overdrying your skin with harsh products. If this is the case, you could actually be compromising the health of your skin! What your skin needs is a balance of breakout-fighting ingredients and hydrating ingredients. This combination can create an environment in which breakouts are kept at bay and issues like sensitivity and signs of aging can still be addressed. (That pretty much sums up the beauty of our 9 signature skin types. Whereas most skincare collections are designed to address a single concern, our products cater to a variety of needs all at once.)
Mistake #2: Thinking That Dry and Dehydrated Skin Are the Same Thing
A lot of people think dry and dehydrated skin are the same thing, when, in reality, they're different and they need to be addressed differently, too! Here's a rundown—dry skin produces little to no oil, so it requires oils and emollients to help it retain moisture. Without these oils and emollients, moisture will quickly evaporate. Dehydrated skin, on the other hand, lacks water, so it requires humectants to keep it plump and dewy. Learn more about the difference between dry and dehydrated skin.
Mistake #3: Focusing on What Your Skin Was Like in the Past
While the emotional scars (not the mention physical scars) of chronic breakouts can take a long time to heal, it's important to care for your skin according to what it needs right now—not according to what it did a number of years ago. I understand how easy it is to get into the habit of using breakout-focused products. You don't want to stop using them for fear your breakouts will come back, right? I'm here to tell you that your skin evolves over time, so your skincare routine should, too.
Mistake #4: Treating All Blemishes the Same Way
Many people mistake certain types of bumps as breakouts, and they will squeeze them or use harsh products on them when there is no infection present. This will be unsuccessful, of course. They also treat all breakouts the same, whether they're experiencing whiteheads, blackheads, pustules, papules, and cysts. The reality is that you need to treat each one accordingly, and you need to understand the life cycle of a blemish to do so.
Mistake #5: Misunderstanding the True Meaning of Sensitive Skin
When asked if they have sensitive skin, most people will say yes. They think their skin is sensitive because they get blemishes when they use a heavy moisturizer or their skin gets red and irritated when they use harsh or drying products. The truth is that these things can happen to any skin type and they don't necessarily mean you have sensitive skin. True indicators of sensitivity include getting red, hot, and flushed skin after showering, exercising, and using skincare products, and being diagnosed with conditions like rosacea, perioral dermatitis, or eczema. (Learn more about the four types of skin sensitivity.)
Perform a Patch Test Before Using a New Skincare Product
If you have extremely sensitive and allergic skin, you should always perform a patch test for compatibility prior to using new skincare products. I know it's exciting to try a new skincare line, and you want to dive right in and use everything. However, if you end up experiencing a negative skin reaction, you'll have a really hard time figuring out which product caused it.
It's also important to note that your moisture barrier has a lot to do with preventing a negative skin reaction. If it's damaged, the chances of a negative reaction will increase. That's why it's imperative that you're not making your skin more reactive than normal. Learn more about your moisture barrier and all the ways it could be impaired.
How to Perform a Patch Test for an Allergic Reaction
The side of the neck is a good starting point for compatibility because it's thinner and generally more reactive than the skin on the face. The idea is that, if a product can be tolerated on your neck, it should be tolerated on your face. Plus, if you do experience a negative skin reaction such as a red, itchy rash, you probably want it to appear on your neck rather than your face.
People who have allergic skin are more likely to react to leave-on products, like moisturizers, serums, toners, and eye creams. Rinse-off products, like cleansers, are less likely to cause a reaction because they're only in contact with the skin for a short period of time. If you do break out in a red, itchy rash, you can apply either Milk of Magnesia or cold, plain yogurt to the affected area. Leave it on for 15 minutes, rinse, and repeat every three hours. You can also use ice to calm irritation.
If you're indeed allergic to something in a product, it could trigger an immediate skin reaction. However, it can take up to 48 hours for a reaction to occur. This delayed irritation is usually caused by less active ingredients or ingredients that are included in small percentages (such as fragrance or drying alcohols). Using these ingredients consistently over time can break down your skin's barrier, leading to reactivity. The same goes for exfoliating acids. When used correctly, they can improve barrier function. However, if you misuse them, they can make the skin more sensitive and reactive over time.
Note: If you're performing a patch test with a product that contains exfoliating acids like glycolic, lactic, or salicylic acids, it's normal for the skin to appear slightly pink. This should subside within 10-15 minutes, especially once a moisturizer is applied.
How to Perform a Patch Test for Blemishes and Clogged Pores
The cheek (close to the nose) and the chin are good places to perform a patch test if you're prone to breakouts. That's because there is a higher concentration of oil glands and pores in this area, so the product can penetrate deeper into the pore lining. If a product is going to cause breakouts, it isn't going to happen after one use. To truly test for breakouts and clogged pores, consider testing a small area for 7-10 days just to be cautious. If all goes well, you can proceed to use the product on your entire face.
Introduce New Skincare Products Slowly
Even if you performed a patch test for each one of your products and no negative skin reaction occurred, I still believe it's best to introduce one new product every five days. This way, if a negative skin reaction should occur, you can pinpoint which product caused it. Keep this in mind for future skincare purchases.
If you're starting a brand new skincare routine, and you're wondering in which order you should introduce all of the products, I have some recommendations. Start by introducing a cleanser, first. I generally recommend this because it's a rinse-off product, which means it's pretty rare that it would cause a negative skin reaction. After the cleanser, introduce an alcohol-free toner. While toners are leave-on products, they have high water content, meaning they deliver healthy moisture to skin cells, leaving them in a comfortable and healthy state. From there, introduce a moisturizer (after performing a patch test, of course!). After that, I suggest introducing a facial serum. There are many different kinds, but an exfoliating serum is the trickiest since it lowers the pH of the skin (f your skin has never experienced this, it's not altogether uncommon to experience some initial skin purging). From there, roll into masks, scrubs, and eye creams. The bottom line is that it's best to introduce products slowly, even if you're wildly excited to dive right into your new routine.
There you have it. These are all the things you should know in order to avoid a negative skin reaction. Next, learn about the four types of skin sensitivity.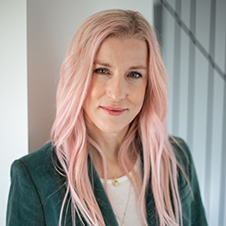 Celebrity Esthetician & Skincare Expert
As an esthetician trained in cosmetic chemistry, Renée Rouleau has spent 30 years researching skin, educating her audience, and building an award-winning line of products. Trusted by celebrities, editors, bloggers, and skincare obsessives around the globe, her vast real-world knowledge and constant research are why Marie Claire calls her "the most passionate skin practitioner we know."