As an esthetician who likes both to give and receive facials, I have a very good awareness of the do's and don'ts needed to have a successful career in esthetics. When I travel to different cities for my appearances, I schedule facials incognito, because as part of my own personal ongoing education, it's important to be aware of what it feels like to be in my client's shoes. Through the years, I've had many great experiences, and some not-so-great, so I've comprised my own list of esthetician rules that I believe ensure a pleasant experience. As I know many fellow estheticians read my blog, I hope you practice these as well.
1. Never chew gum and always have good breath

To maintain a professional appearance, I never chew gum when working with a client, opting for breath mints instead. I've also made it a rule that I do not eat garlic the night before I will be working on facial clients to avoid any strong orders (and I never eat tuna fish sandwiches on my lunch break in between clients). When working with clients, my face is literally just inches from theirs so it's really important to have fresh breath…
2. Never wear perfume, but be sure to choose a good shower gel
Because you are working very closely with clients, it is important to not wear any scents that could be offensive to your clients. No one wants to be distracted with a strong perfume smell, but certainly washing daily with a neutral-scented body gel is crucial for good hygiene. Also, there is nothing worse than having your esthetician smell like smoke so refraining from that is a must.
3. Wear a neutral color nail polish and keep nails short and clean
Because it is important to keep a professional appearance while wearing my white clinical lab coat, I choose to wear a neutral color nail polish (such as pale pink) to maintain a professional image. While I love all the dark and bright polishes that are in style these days, I avoid wearing them when I know I will be taking clients.
4. Stay on schedule
It's certainly common to run behind schedule with clients, especially when I have someone with a lot of clogged pores that require heavy duty extractions. In addition, clients will occasionally show up for their appointment late, and that could potentially set me behind the whole day. If a client comes late for his or her appointment, as much as I don't want to shorten their experience, it must be done to avoid running late for my next client. I really try to stay on schedule for my clients because I know their time is sensitive and it's important to respect that.
5. Remember the clients are there for a facial, not to chat – be a good listener
As a service provider, I am there to meet the needs of my client. Being a good listener involves listening to their skin concerns and anything else important to them they wish to convey. I'm there to listen. It's important to be mindful of the fact that this is their time and it is important to focus the time on them and to give them a good experience.
To me, being an esthetician is something I take very seriously. Even after 25 years, I don't take it for granted. I've never forgotten how important it is to ensure a client has a good experience, and with these five rules I live by, I can make sure to do just that.
Read: Why I Love Being an Esthetician
Read: Renée Rouleau Shares the Pros and Cons of Being an Esthetician
Read: Plastic Surgeon, Cosmetic Dermatologist or Esthetician: Who Should You See for Your Skin?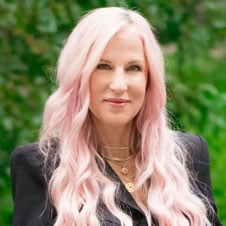 Celebrity Esthetician & Skincare Expert
As an esthetician trained in cosmetic chemistry, Renée Rouleau has spent 30 years researching skin, educating her audience, and building an award-winning line of products. Her hands-on experience as an esthetician and trusted skin care expert has created a real-world solution — products that are formulated for nine different types of skin so your face will get exactly what it needs to look and feel its best. Trusted by celebrities, editors, bloggers, and skincare obsessives around the globe, her vast real-world knowledge and constant research are why Marie Claire calls her "the most passionate skin practitioner we know."