Updated 11/21/17. Toner or astringent. What is the difference and what benefit do they actually give to your skin? Let me start by staying they definitely offer many benefits and you really should be using one in your skincare routine. In this post, I share all the reasons why.
A toner is a water-based solution (generally alcohol-free) that is wiped over the skin with a cotton pad after cleansing to remove impure tap water and deliver humectants to increase hydration levels in the skin.
An astringent is also a water-based solution that is wiped over the skin after cleansing but they are usually formulated with solvent alcohols. They are marketed as a way to shrink the pores, even though they can't really do that since pores aren't like doors and can't open and close. Common solvents used are SD alcohol or denatured alcohol and leaves the skin feeling tight and clean when used. However, a big misconception is that the tight feeling is a indication of their skin being clean, but it's really a sign of dehydration. Want to see what dehydration looks like on the skin? Watch this quick video.
As skin care technology has evolved, the term "astringent" is not used as much anymore since solvent alcohols in skin care products is considered a no-no. To keep a healthy environment within the skin, I highly suggest staying away from astringents as they are far more harmful than helpful to the skin.
Toners are SO important for the health and integrity of your skin. There are six main benefits:
1. They remove drying chlorine and minerals found in tap water that can dehydrate the skin.
2. They give your skin a drink of much-needed water when left damp on the skin before applying moisturizer.
3. They balance the pH in the skin that can be offset with your foaming cleanser.
4. They can enhance the results of your skin care program since they include active ingredients.
5. Since damp skin is more permeable, toners can act as a carrier for ingredients from a serum or moisturizer applied afterwards to work deeper within the skin for maximum results.
6. They leave the skin looking dewy and fresh and moist. Who doesn't love that?
Lastly, it's important to note that when it comes to seeing the word "alcohol" on an ingredient list, not all are equal. Some forms are fatty alcohols which have emollient properties that can be very hydrating to the skin. Interested in learning more about this topic? Read this post.
Which skin care products are best for you? See our nine skin types or take the Skin Type Quiz and get products recommended.
Need expert advice from a licensed esthetician? Schedule a virtual consultation to get customized advice in person, over the phone or online via Skype or FaceTime.
For more expert advice check out the blog. Also, sign up for our skin tip e-newsletter, follow Renée Rouleau on Twitter and Instagram and join the discussion on our Facebook page. You'll be your own skin care expert in no time. Get the #ReneeRouleauGlow!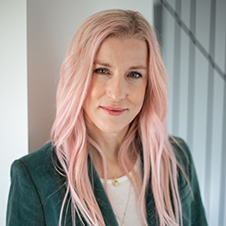 Celebrity Esthetician & Skincare Expert
As an esthetician trained in cosmetic chemistry, Renée Rouleau has spent 30 years researching skin, educating her audience, and building an award-winning line of products. Trusted by celebrities, editors, bloggers, and skincare obsessives around the globe, her vast real-world knowledge and constant research are why Marie Claire calls her "the most passionate skin practitioner we know."