Updated 10/21/17. For many years, the recommended daily skincare routine was simple: a gentle cleanser, alcohol-free toner, then moisturizer. Next, exfoliating facial scrubs and masks were introduced to deliver weekly boosts. Today, incredible advancements in the world of skincare have led to a plethora of product categories in addition to these original few. (I just returned from taking a cosmetic chemistry class at UCLA in which we studied all the latest and greatest.) One of these categories is serums. Serums can have a wide range of benefits, from clearing blemishes, to firming, to fading brown spots and encouraging a more youthful complexion.
First, what is a serum?
A serum is a skin care product with a gel or light lotion consistency that contains a high concentration of performance ingredients. You should use a serum underneath a moisturizer or treatment mask. While using a cleanser, toner, and moisturizer is still the foundation of a solid routine, serums are a great addition. It's best to use them when your skin is in a rut and/or you're seeking better results. Simply put, if you want to up your game, serums are the way to go. In fact, I always recommend that my clients add this simple step. Usually, once they do so regularly, they see big improvements.
What are common ingredients found in serums?
For clearing and preventing the appearance of blemishes: Look for ingredients like beta glucans, salicylic acid, zinc, tea tree and manuka oil. These are used in high concentrations to control bacteria and calm redness and inflammation.
For repairing sun damage and to smooth out wrinkles: Retinol is the best and most biologically active ingredient that can turn back the clock on your skin. If you're not using one, I highly recommend you do so each night. For help getting started, read my Beginner's Guide to Retinol or Prescription Retinoids.
For calming redness and sensitivity: Look for ingredients like sea whip, water lily, red marine algae, aloe vera, lichochalcone, licorice root, green tea, white tea, and zinc. These help to ease redness and irritation and prevent inflammatory damage.
For hydrating the skin: Panthenol, hyaluronic acid, phospholipids and allantoin are best for this. They infuse skin cells with moisture, which then protects against surface dryness and fine lines. After all, skin cells are like fish and need water to live. A good hydrating serum can dramatically improve the overall health and integrity of the skin.
For preventing the appearance of loss of tone: Peptides are the name of the game. Ingredients like palmitoyl tetrapeptide-7, matrixyl synthe'6, caprooyl tetrapeptide, palmitoyl oligopeptide are a few of my favorites to encourage a more "lifted" look.
For exfoliating dry surface cells to smooth the skin: Glycolic acid, malic, lactic acid and tartaric acids are excellent for dissolving and digesting cellular buildup deep within the skin. This, then, encourages a healthier and more even-toned complexion. Brown spots from the sun? Post-breakout dark marks? Ingredients like this can lead to dramatic improvement. I recommend using these exfoliating acid serums several nights a week under moisturizer for fast results.
For fading brown spots and discoloration: Vitamin C (in various forms) can be very, very powerful for suppressing melanin activity. It can also lift discoloration and even out skin tone from age and hormones. There are many types of vitamin C but I've found that magnesium ascorbyl phosphate (MAP) is most effective for brightening sunspots.
Anything to avoid when choosing a serum?
Yes. Avoid SD alcohol 40, denatured alcohol or oils. These alcohol ingredients are very dehydrating and unfortunately encourage dry skin cell build up. In addition, I've lately seen many oils marketed as serums. I'm not on board with this, and here's why. Serums are formulated with small molecular structures. Therefore, they deliver performance ingredients deep into the skin. By contrast, oils have the largest molecules (even more so than creams do). Therefore, it's best to use them as a last step OVER moisturizer to prevent moisture evaporation. I highly suggest you don't use an oil-based type of serum under a moisturizer. It just makes no sense. It's also the reason why I'm not a big fan of the Double Cleansing Method.
What does a serum feel like?
Serums are usually water-based (especially ones for oily/combination skin). They have a gel-like feel to them. Drier skin serums often use silicones, which further help repair the skin's moisture barrier.
How do I use a serum?
Did you know that moist skin is 10 times more permeable than dry skin? After cleansing, always use an alcohol-free toner. Then it's best to leave it damp on the skin before applying a serum. By leaving your skin damp with toner, the serum's action ingredients will penetrate deeper. This, then, gives you better results. Finally, follow with a moisturizer for your skin type.
Can I use a serum as my moisturizer?
No. Moisturizers create a protective barrier over the skin. This prevents the skin's moisture from evaporating, and it keeps environmental irritants and debris out. Serums, although they do hydrate, should never be used alone. They do not contain the protective properties that creams do.
How much should I apply to my skin?
Apply about a dime size, but no more. Many people think that if they use more, they'll get better results. False. Your skin can only absorb so much; it acts as a sponge in that it takes in all that it can. As a result, whatever product is leftover may just sit on top of the skin. This is simply wasteful!
Any special application tricks when applying a serum?
Since moisturizer follows serums in a routine, try keeping your moisturizer in the refrigerator. When you apply it cold, it pushes blood away from the skin. In the process, this creates a vacuum effect to pull the potent serum ingredients deeper into the skin. It's why I love doing this Thermo/Ice Infusion Facial on my clients.
Which Renée Rouleau serum is right for me?
Take this easy Skin Type Quiz and it will suggest the appropriate serum for the unique needs of your skin. I believe there are nine types of skin—not the standard three of dry, normal and oily.
In summary, start using serums appropriate for your skin type both morning and night. These high-performance products can and should deliver major positive improvements!
Need expert advice from a licensed esthetician? Schedule a virtual consultation to get customized advice in person, over the phone or online via Skype or FaceTime.
For more expert advice check out the blog. Also sign up for our skin tip e-newsletter, follow Renée Rouleau on Twitter and Instagram and join the discussion on our Facebook page. You'll be your own skin care expert in no time. Get the #ReneeRouleauGlow!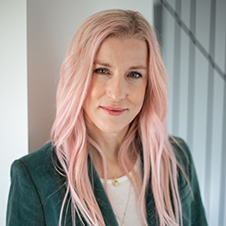 Celebrity Esthetician & Skincare Expert
As an esthetician trained in cosmetic chemistry, Renée Rouleau has spent 30 years researching skin, educating her audience, and building an award-winning line of products. Trusted by celebrities, editors, bloggers, and skincare obsessives around the globe, her vast real-world knowledge and constant research are why Marie Claire calls her "the most passionate skin practitioner we know."