If you're someone prone to breakouts, then you surely pay attention to reading ingredient labels to avoid pore clogging ingredients before you use any new skin care or makeup product on your face. One such type of ingredients that tend to get a bad reputation are silicones. Do they really cause blemishes and should they be avoided on the skin? The simple answer is no, not necessarily
Let me first explain more about the concept of comedogenicity. It's a technical term for "pore clogging" that I learned a lot about way back when I was in esthetics school and also in recent years when taking cosmetic chemistry courses. Comedogenicity is the tendency of topical agents, primarily emollients, to cause the development of comedones (whiteheads, blackheads and papules) that develop under the skin's surface. A product or ingredient that causes comedones to develop is called comedogenic. In oily skin types that are prone to clogged pores and acne, cell buildup (also called retention hyperkeratosis), occurs on the follicle walls. Dead cells build up and are coated by the sebum overproduced by this same skin type. Acne bacteria feed off fatty acids, which the bacteria break down from the sebum. When applied to the skin's surface, some oils and emollients further coat these follicle walls, worsening acne conditions. For people who do not experience acne issues (such as dry skin types), the use of these ingredients is not a problem at all.
What are Silicones?
Silicones are used in skin care products to deliver a smooth, soft, velvety, and ultra-silky texture to the skin. They also help to deposit potent performance ingredients, color, and fragrances evenly over the skin. They offer light-reflective properties, making them an especially popular ingredient in makeup primers. They optically diffuse light to soften hard edges of wrinkles and pores on the skin's surface, making the skin look radiant and glowing.
The most common types used in cosmetics are silicone, dimethicone, cyclomethicone, cyclohexasiloxane, cetearyl methicone and cyclopentasiloxane.
In the case of silicones, they have far more benefits than risks.
Pros: Silicones are hypoallergenic and non-comedogenic and are not known to sensitize the skin, making them ideal for easily-irritated complexions. They are also excellent at offsetting dryness from acne products such as benzoyl peroxide and topical antibiotics that typically cause flakiness. Those with eczema and psoriasis may find them helpful in managing flakiness and cracking of the skin. Silicones generally won't make the skin greasy and can feel good even on most oily skin types. They also protect sensitive skin from environmental pollutants by creating a "breathable" barrier over the skin while still allowing nitrogen, oxygen, and water vapors to pass through. They also help prevent TEWL (transepidermal water loss) to keep the skin feeling moist even in dry climates like airplanes. Silicones are biodegradable and eco-friendly.
Cons: Silicones can increase penetration of some ingredients. If there are other ingredients in a formula that aren't compatible for oily, acne-prone skin types (like some lipid-rich plant oils used in high concentrations), this may cause a blockage in the pore lining potentially leading to clogged pores and blemishes.
If you like the look and feel of your skin when you use silicone-based products but think it might be causing breakouts, it could very well be from another ingredient. Your best bet is to try a different formula but not rule out silicone entirely.
But the most important point I'd like to make about skin care formulas is that you, as a consumer, really can't judge a product by an ingredient label. The results a product delivers (positive or negative) are based on your unique skin, as well as the percentages of the ingredients used in a product—and you'll never know these percentages from looking at the list on the back of a bottle or jar. Simply put, you can't tell the true results of a product until you actually use it. This is why I always suggest only introducing one new product at a time, as well as doing a patch test before you use it over your entire face. This way, if your skin responds negatively, as least you can pinpoint which product it might be.
Read: How To Avoid A Negative Reaction To Skin Care Products
Read: The Upside Of Having Acne
Read: Five Ways To Hydrate Oily, Acne-Prone Skin Without Causing Breakouts
Which skin care products are best for you? See our nine skin types or take the Skin Type Quiz and get products recommended.
Need expert advice from a licensed esthetician? Schedule a virtual consultation to get customized advice in person, over the phone or online via Skype or FaceTime.
For more expert advice check out the blog. Also sign up for our skin tip e-newsletter, follow Renée Rouleau on Twitter and Instagram and join the discussion on our Facebook page. You'll be your own skin care expert in no time. Get the #ReneeRouleauGlow!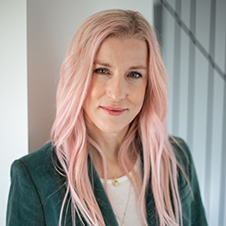 Celebrity Esthetician & Skincare Expert
As an esthetician trained in cosmetic chemistry, Renée Rouleau has spent 30 years researching skin, educating her audience, and building an award-winning line of products. Trusted by celebrities, editors, bloggers, and skincare obsessives around the globe, her vast real-world knowledge and constant research are why Marie Claire calls her "the most passionate skin practitioner we know."