Updated 5/28/15. Exfoliation, the act of removing surface dry cells with either a washcloth, sonic brush, facial scrubs, acids, enzymes or peels, all can offer incredible results for improving the appearance and texture of the skin but is it safe to do in the summer? Should you be exfoliating less often? The answer is…it depends. Yes, if you are someone who likes to spend a lot of time outdoors and wants to get a tan. And no, not really, if you are someone who makes a true effort to keep your skin protected when outdoors.
For starters, did you know that exfoliation can increase sun sensitivity by about 45%? The reason is because exfoliation removes some of the protective layers causing your skin to be more reactive to the sun, as well as the wind and heat too. So if you're someone who wants to get a little color, this puts your skin in a vulnerable position so you will want to back off your exfoliation significantly. In addition, since it's hot in the summer, this raises the internal temperature and stimulates blood flow which will increase skin redness. The focus for those who like to get a tan should be less on exfoliation and more on protecting the skin from getting a sunburn (a burn is worse than a tan), as well as using a well-formulated topical antioxidant vitamin C serum to help lessen the visible damage.
If you're a regular reader of my blog, then chances are you are someone who wants to keep their skin from getting a sunburn or tan, so these next tips are for you.
Here's four tips for safe summer exfoliation:
1. If you use a sonic brush (like Clarisonic), I believe it should not be used any time of the year twice a day as suggested by the company. But for summer, use it just 1-2 times a week in place of a facial scrub. For the other seasons throughout the year, I suggest using it just 3-4 days a week. Note: The action of a sonic brush is that it exfoliates the skin. It is marketed for cleaning the pores, but it's really just a physical exfoliator. I have some definite opinions about this tool. Read: Is The Clarisonic Brush Harmful Or Helpful To The Skin?
2. If you're using a prescription retinoid product (Retin-A, Renova, Tazorac are common brand names), you will definitely want to stop using it at least five days before long term sun, such as a day spent at the beach, lake or pool. The reason for this is because these prescriptions can dry out the skin and damage the moisture barrier when combined with heat, salt water and chlorine. You'll more than likely find your skin extremely dry with possible peeling a day or two later, even if you kept your skin protected with sunscreen.  Read: How To Use Retinol Or Prescription Retinoids Properly
3. Using gentle acid serums at home are safe to use three nights on, three nights off under moisturizer at night all summer long. Acid serums are helpful to use during the summer for oily skin types when skin is thicker from oil production and for all skin types to manage heat and sun related brown spots. However, I do suggest you discontinue it at least one day before long term outdoor sun exposure. Take my Skin Type Quiz to see which type of acid serum is best to use for your skin type.
4. Similar to a sonic brush, facial scrubs should be used just 1-2 times a week in the summer. Be sure to only use ones with round, non-plastic beads only.
Since more time is spent outdoors in the summer, even if you're protecting your skin religiously, it is being exposed to more environmental aggressors that can cause the skin to act more sensitive. Load up on sunscreen as well soothing masks and serums to keep redness to a minimum, and apply topical antioxidants every single day. This will all ensure the skin stays healthy and beautiful all summer long.
Read: Why Your Sunscreen May Not Be Protecting Your Skin Enough
Read: How To Keep Your Skin Protected From The Summer Sun
Read: How To Prevent Summer Sun Spots
Which skin care products are best for you? See our nine skin types or take our Skin Type Quiz and get products recommended.
Which skin care products are best for you? See our nine skin types or take the Skin Type Quiz and get products recommended.
Need expert advice from a licensed esthetician? Schedule a virtual consultation to get customized advice in person, over the phone or online via Skype or FaceTime.
For more expert advice check out the blog. Also sign up for our skin tip e-newsletter, follow Renée Rouleau on Twitter and Instagram and join the discussion on our Facebook page. You'll be your own skin care expert in no time. Get the #ReneeRouleauGlow!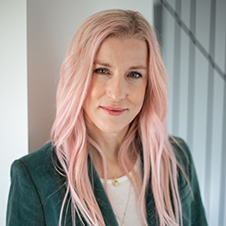 Celebrity Esthetician & Skincare Expert
As an esthetician trained in cosmetic chemistry, Renée Rouleau has spent 30 years researching skin, educating her audience, and building an award-winning line of products. Trusted by celebrities, editors, bloggers, and skincare obsessives around the globe, her vast real-world knowledge and constant research are why Marie Claire calls her "the most passionate skin practitioner we know."