Updated 4/4/18. Now more than ever, almost every skin expert on the planet is preaching the skin-smoothing, wrinkle-reducing, brown spot-fading benefits of using a skin care product with retinol or a topical prescription retinoid (aka vitamin A). However, the concern for many is, will it make my skin get thinner and cause more lines and wrinkles? This is a big discussion among skincare professionals and everyone seems to have their own take on how retinol affects the skin.
In this post, I'll share my thoughts on what I know to be true. After all, I'm someone who has been working with vitamin A ingredients for the past 30 years, and even know a dermatologist who was instrumental in getting the prescription, Retin-A, FDA-approved for the treatment of wrinkles. (Read more about this here.)
Will prescription retinoids or retinol thin out my skin and make it appear more crepey?
No. In fact, these ingredients are known to actually thicken the skin by promoting active collagen production. However, it CAN compromise your skin's protective barrier easily if you are someone who naturally has a thinner type of skin. (More on this below.)
Can retinoids or retinol products make the skin dry and sensitive?
Yes, prescription retinoids can but most non-prescription retinol products should not give unwanted side effects. (Assuming you're using a well-formulated, stable form of retinol with a time-released delivery system. Here are four things to look for in a retinol product.)
What type of skin will experience the most sensitivity?
Prescription retinoids, when used by someone whose skin is already genetically on the thinner side, will be most likely to experience dryness and sensitivity.
A thin skin has the following characteristics:
fair in color (think Irish, Swedish, Scottish and Scandinavian descent)
small or invisible pores
produces little to no oil
a transparent look where you can visibly see blue blood vessels underneath the skin's surface. (As for red and dilated capillaries, these can also be seen in all types of skin, not just thin ones. Read how to treat and prevent broken blood vessels)
sensitivity where the skin can get easily uncomfortable and irritated from products or when itchy fabrics touch the skin. (This is due to the nerve endings being closer to the surface.)
If my skin is thin, fair and sensitive, should I avoid using retinol or prescription retinoids?
Not necessarily. If you have the above characteristics, it doesn't mean you can't use prescription retinoids, it just means you need to use it less often than most people. Or better yet, start with a non-prescription retinol and work your way up to a prescription, if you find you need the extra boost.
What's important to know is that naturally thin and fair skin types have less surface protection and are prone to having a fragile moisture barrier. This makes it more easily damaged from things like the sun and environment as well as to aggressive (but beneficial) ingredients like retinol, retinoids and exfoliating acids. Read more about protecting your skin's barrier.
Are there some types of skin that shouldn't use it at all?
You SHOULD NOT use retinol if:
you spend a lot of time outdoors in the sun and like to get tan
you don't protect your skin with a generous application of sunscreen daily
you are not going to commit to using it regularly
Retinol will never be able to work its miracles if you're exposing your skin to damage from the sun and only using it occasionally. Long-term, consistent use of retinol is how it will create long-lasting and visible change in your skin. If you can't commit, occasional use isn't going to show a result. Instead, focus on other powerful anti-aging products like sunscreen (it's been shown to make the skin look 24% younger) and serums with exfoliating acids and antioxidants.
I'm new to retinol and retinoids. How do I get started and which kind should I use?
Read this beginner's guide to using retinol or prescription retinoids.
In summary, do your skin a favor and start using a vitamin A product. It's one of the best biologically active ingredients (backed by decades of scientific proof), for its ability to make pores appear smaller, fade sun spots and hyperpigmentation, as well as plumping lines and wrinkles. However, go easy with prescription retinoids so you can train your skin to tolerate it. If you need expert skin advice, schedule a virtual consultation.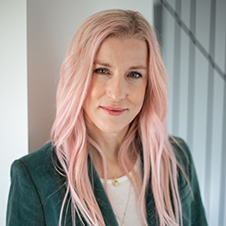 Celebrity Esthetician & Skincare Expert
As an esthetician trained in cosmetic chemistry, Renée Rouleau has spent 30 years researching skin, educating her audience, and building an award-winning line of products. Trusted by celebrities, editors, bloggers, and skincare obsessives around the globe, her vast real-world knowledge and constant research are why Marie Claire calls her "the most passionate skin practitioner we know."