Updated 12/1/17. Everyone should use a moisturizer daily, but it's important to select one that offers you the best benefits for your skin's needs. Here are my expert tips for choosing and using the right moisturizer.
Moisturizer DO's:
Do choose a moisturizer made exclusively for your skin type.
It's always difficult for me to understand how skincare companies can say that their moisturizer is "suitable for all skin types." As someone who has worked hands-on with skin for 30 years, I know that all skin is different. Therefore, each individual has very unique skincare product needs. Because moisturizer is a staple in both day and evening skincare routines, we find ourselves wearing it for 24 hours a day, 365 days per year. Anything that spends that much time on your face better be the right product for your skin type, right? That is why I created products for nine different types of skin. Find your skin type so you can get the best moisturizer recommended.
Do wear moisturizer during the day that has sunscreen built-in.
Not only is sunscreen essential for skin preservation, furthermore, wearing moisturizer with built-in SPF saves time. If it's possible to combine two vital steps into one, why not conquer hydration and SPF application in one fell swoop? However, for you clogged-pore-prone, oily skin types, finding a sunscreen that won't feel greasy or cause breakouts is no easy task. This sunscreen is perfect for you.
Do use a non-sunscreen moisturizer at night.
I'm always amazed when clients mention that they use their daytime moisturizer at night, especially when their moisturizer contains SPF. Your skin has different needs day vs night and wearing sunscreen to bed does not help. In the evening, your skin is at rest and goes into repair mode. Therefore, this is the ideal time to load up with reparative nighttime ingredients (like retinol, peptides, and antioxidants) to get the best beauty sleep possible. Watch this video for my favorite nighttime skin tip.
Do avoid moisturizer containing synthetic fragrance if your skin is sensitive.
Individuals with sensitive skin can react negatively to synthetic perfumes, which are still widely used in creams. Before purchasing your moisturizer, look at the ingredients. Avoid products that contain "parfum," "perfume," "natural fragrance," or "fragrance." Information regarding artificial fragrance ingredients is usually listed towards the end. (Want to learn more about skincare ingredients? Read this.)
Do apply moisturizer evenly.
I find that many clients have clogged pores (non-infected bumps known as closed comedones) around their hairline and close to their ears. This might be caused by an incompatible hair product, but a lot of the time it is caused by the way he or she applies moisturizer. When you apply from the middle of your face, pushing outwards, moisturizer settles more abundantly at the perimeter of your face. The layers may block pores which can lead to clogged bumps that require extraction. It's important to be conscious of how you apply your moisturizer.
Do switch moisturizers every summer and winter, if necessary.
Your skin's ability to retain moisture is directly correlated to the climate in which you live. If you are in a humid environment (such as Florida), you may want to use a lightweight moisturizer. If you're in a dry climate (such as Arizona), then your needs will be vastly different. This idea then extends into the changing seasons. A moisturizer that you use in the summer might not be effective enough for a colder autumn or winter air.
Do understand the difference between dry & dehydrated skin.
The fact is, you can't have both oily and dry skin. You can have oily and dehydrated skin, but not oily and dry skin. Read all about this here.
Now on to the Moisturizer DON'TS:
Don't overuse moisturizer.
Adding multiple layers of moisturizer to alleviate dry skin is not the same as switching to one with a creamier consistency. Using thicker coats of moisturizer will only cause you to go through your moisturizer faster (and waste your money). If this is what you're doing, it's clear that your skin needs something else. If you're finding that your moisturizer isn't doing the trick, read this post to find out why.
Don't count exclusively on moisturizer to hydrate your skin.
If your skin feels tight and dehydrated, you might need to increase your exfoliation. Read my complete guide to exfoliation. Also, do not underestimate the hydrating benefits that alcohol-free toners and serums can deliver. All of these added into your routine can amplify the effects of your regular moisturizer.
Don't use a face oil under your moisturizer.
Pure treatment oils are really in demand these days. After all, an oil gives the skin an instant moist and dewy glow. However, many people are using them improperly. It's important to understand that every skin care product has a molecular size (bear with me). A pure oil is the largest of all molecules, a moisturizer is smaller, and a skin serum is the smallest. If a skin oil is part of your routine, always use it as the last step over moisturizer. Don't use it underneath—you don't want a smaller molecule layered on top of a giant one. This would prevent the smaller molecule from penetrating through. Patting a skin oil over moisturizer as the last step in your routine is a great way to add another protective barrier. This helps prevent moisture evaporation—especially in dry climates. I recommend Pro Remedy Oil to all of my dry skin clients.
Don't leave the skin bare for longer than 60 seconds after cleansing (pre-moisturizer).
After cleansing, IMMEDIATELY apply your next product. Ideally, this is an alcohol-free toner, serum and then moisturizer. If you leave your skin bare for more than 1 minute, it will start to dehydrate. Dry air can attract moisture out of the skin. Perform your skin care routine quickly to best protect your skin. This is especially important in the winter when there is little humidity in the air.
Don't neglect your neck.
Sunscreen is the #1 best product on the planet for preventing the visible signs of aging. Therefore, it's imperative you apply sunscreen to this area day in and day out—even in the winter. However, most people are unaware that they aren't doing it properly. Typically, people apply SPF to the face first. Then, they use whatever is leftover on their fingertips to treat the neck. Sound familiar?
Sunscreen effectiveness is based on how generously you apply it, not necessarily the SPF rating number. An SPF 50 applied sparingly might only equate to an SPF 10. The best way to utilize sunscreen is to treat the face and neck as two separate areas. Apply generously to the face, then squeeze more out of the tube and apply that generously to the neck area. (Do you have sun damage on your neck and chest? Read these tips for repairing it.)
Don't be afraid of oil in moisturizer.
If you pick up a jar or tube of moisturizer and see an ingredient with the word "oil" in it, you might not buy it if you have oily skin. I often hear, "I can only use oil-free products." Know that virtually all creams and lotions use some form of oil or emollient to make the product slip across the skin. However, not all oils are comedogenic and pore-clogging. Secondly, wearing moisturizer does not directly cause breakouts. Acne occurs when the cells that line the inner pores fail to shed properly and the pore becomes clogged. This process happens whether or not you use oil-free products. Ultimately, choosing the correct products for your skin type is what will guarantee the best results.
I sincerely hope you learned a few new things that you weren't aware of. If you found this helpful, then I'm sure you'll enjoy reading all my other posts. Happy reading!
Which skin care products are best for you? See our nine skin types or take the Skin Type Quiz and get products recommended.
Need expert advice from a licensed esthetician? Schedule a virtual consultation to get customized advice in person, over the phone or online via Skype or FaceTime. Get the #ReneeRouleauGlow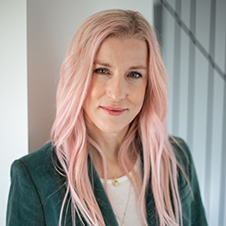 Celebrity Esthetician & Skincare Expert
As an esthetician trained in cosmetic chemistry, Renée Rouleau has spent 30 years researching skin, educating her audience, and building an award-winning line of products. Trusted by celebrities, editors, bloggers, and skincare obsessives around the globe, her vast real-world knowledge and constant research are why Marie Claire calls her "the most passionate skin practitioner we know."