Updated 11/1/17. Information about skincare ingredients is so accessible these days, and it's a much bigger topic than it's ever been. Therefore, consumers (thankfully!) know to research product formulas. This helps them make the best choices for their skin. When looking at an ingredient list on the back of a bottle or jar, can you really determine if the product will deliver good results?
The answer is no. You might look at the ingredient list and form assumptions based on what you may have read or heard. For example, if you're prone to breakouts, you may assume that shea butter and sunflower oil will be greasy and pore-clogging. These assumptions can be invalid because product results largely depend on ingredient percentages. This is something you'll never learn from looking at the list on the back of a bottle or jar.
Here's an example of a time a well-known ingredient expert reviewed one of my products, Daily Protection SPF 30. She requested the ingredient list of my sunscreen to review, yet she didn't request the actual product. The published review was positive; however, she said based on the formula's moisturizing agents, it was best suited for dry and very dry skin types. For real??? Our Daily Protection SPF 30 perfectly suited for oily, acne-prone skin, because it is so incredibly light and dries to a matte finish. This is definitely not a sunscreen moisturizer for very dry skin types. Yet an experienced "ingredient expert" couldn't tell this from the ingredient list. (No disrespect to the expert, this is an experience I had with her.)
Please do yourself a favor and stay open-minded. Every ingredient has its purpose and the best product for your skin could very well be one that may not look like it from the ingredients. To increase your chances of a product being compatible with your skin, it's essential that you use products exclusively for your skin type. Start by taking this easy Skin Type Quiz to find yours and get the best products recommended. If you need additional assistance, you can schedule a virtual consultation with a licensed Renée Rouleau esthetician who can help develop a personal plan for you.
What about alcohol being used in skin care products? This might come as a surprise but did you know that vitamin E is actually an alcohol, but it's one that moisturizes? Alcohols can be humectants, solvents, emulsifiers, surfactants, and antioxidants. Read more about alcohol ingredients here.
What if you read about an ingredient that claims to be harmful to your health? There is no shortage of websites that discuss ingredients in both positive and negative lights. I recognize that it can be confusing to decide which source to trust. As a skincare formulator, I have to sort through all of this information. I also have to review related scientific studies to determine what I feel is valid. This greatly influences how our company decides what to use in our formulations.
We rely heavily on our trusted chemists for guidance. They are experts on ingredients and their related studies. If new studies become available on either cosmetic ingredients' safety or performance we're considering using and/or currently use, they promptly inform us. Furthermore, I study ingredients closely and make this part of my continuing education. In fact, I took another cosmetic chemistry course at UCLA in October 2017 (you can see a picture of me here), so I stay very up-to-date in this area. I never stop learning.
Finally, please know that we don't cut corners or use poor quality ingredients. Furthermore, we would never sell anything that we wouldn't use on ourselves. Ultimately, it's up to you to decide what's best, but I hope this helps you make an informed decision. I can assure you, if there was something that was harming the public, we would be on top of it. Our customers' safety and results are of the utmost importance to us. We've proven ourselves trustworthy, which is why we have been in business for over 20 years!
Read: Understand Ingredient Percentages—What Product Labels Won't Tell You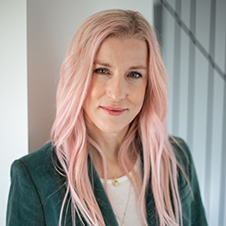 Celebrity Esthetician & Skincare Expert
As an esthetician trained in cosmetic chemistry, Renée Rouleau has spent 30 years researching skin, educating her audience, and building an award-winning line of products. Trusted by celebrities, editors, bloggers, and skincare obsessives around the globe, her vast real-world knowledge and constant research are why Marie Claire calls her "the most passionate skin practitioner we know."