I'm often asked "Who is the best esthetician in my city?" Finding a reputable skin care professional isn't always easy so here's my tips on how to find the best one in your area.
Ask friends- It's very important to ask friends who have a skin type similar to yours, especially if you have specific skin conditions like rosacea, sensitivity, discoloration or acne. If you're active on Facebook and Twitter, posting a question on there is sure to get you a quick response. Find your skin type here.
Search online- People are talking on line about their skin and their experiences so there is plenty of information to be found. Although you do have to be cautious of reviews because even if someone tells of a great experience, it's hard to know if their skin concerns are similar to yours, but it's certainly still worth reading.
Read magazines- Allure Magazine has their monthly directory where they list the best facials, manicures, massages, hair, makeup, and waxing in each city. Trust me, Allure editors know their beauty, so I consider it a trusted and reliable resource. Renée Rouleau Skin Care Spas in Dallas and Plano, Texas has been listed many times for the "Best Facials in Dallas"! Go to the Allure Magazine website as they have their directory listed online.
Once you get a recommendation…
Visit their website- It's important to find a place that offers a wide range of skin care services to give your skin everything it needs. For example, a medical spa that only offers chemical peels and laser treatments may not be the best option for those who want to take a gentler approach. On the other hand, a day spa that only offers pampering facials may not give you the results you need.
Schedule an appointment for a consultation- Once you have a few recommendations of skin care facilities, you'll want to schedule a consultation. What may be fabulous for your friend may not be right for you. When calling to inquire about an appointment, tell the receptionist about your skin and ask who he or she recommends you schedule your appointment with. Saying something like this can be really effective, "My skin is highly sensitive so I need someone who has a lot of experience. Who is your best and most experienced esthetician? I don't mind waiting to get an appointment if he or she is booked up for a while, I simply want to make sure I'm going to the best person." (When you pose a question like this, most receptionists will give you a truthful answer.)
Read: Dermatologist Vs. Esthetician: Who Should You See For Your Skin?
Ask a lot of questions during the consultation- Be sure to ask a lot of questions— particularly the cost of treatments, side-effects and the results they can guarantee. I would have to say my biggest frustration with other skin care facilities is the promises they make that can't be delivered.
Read: Help! I Need Personalized Skin Advice!
Be skeptical- I'll share a story of the time I scheduled a laser hair removal consultation for my legs. The reason why I share this story is to give an example of one of the procedures now offered in medical-type spas that also offer laser-type skin procedures. So, during the consultation, I was told that I'd never have to shave again and could kiss my razor goodbye! Sounds good, right? Well, I didn't ask any questions and assumed the Doctor was sharing with me the realistic results that I could expect. After eight treatments, I still had hair. When I questioned the Doctor, his response was "Well, a lot of your hairs are blonde and the laser can't detect the hair follicles." Why was I told that I would never have to shave again if he saw during the consultation that I had blonde hair? I can only assume that he wanted to make money, so he sold me promises that he couldn't keep. This is so frustrating to me and I hear examples of it all the time from people who come to me after spending thousands on skin treatments that never worked as they were told. I believe that some professionals will tell you what you want to hear just to get your business, and that can be an expensive lesson to learn.
Bottom line: There are so many great skin care professionals out there with fabulous reputations—you just need to take the time to find them.
See the services offered at Renée Rouleau Skin Care Spas in Dallas and Plano, Texas here.
Read: 10 Reasons To Get A Facial
Read: How To Give Your Skin An At-Home Facial
Which skin care products are best for you? See our nine skin types or take the Skin Type Quiz and get products recommended.
Need expert advice from a licensed esthetician? Schedule a virtual consultation to get customized advice in person, over the phone or online via Skype or FaceTime.
For more expert advice check out the blog. Also sign up for our skin tip e-newsletter, follow Renée Rouleau on Twitter and Instagram and join the discussion on our Facebook page. You'll be your own skin care expert in no time. Get the #ReneeRouleauGlow!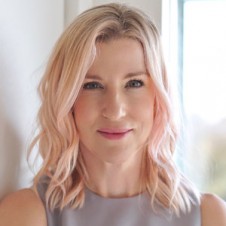 Celebrity Esthetician & Skincare Expert
As an esthetician trained in cosmetic chemistry, Renée Rouleau has spent 30 years researching skin, educating her audience, and building an award-winning line of products. Trusted by celebrities, editors, bloggers, and skincare obsessives around the globe, her vast real-world knowledge and constant research are why Marie Claire calls her "the most passionate skin practitioner we know."