Updated 11/20/16. Whenever there is a special event like a wedding, holiday party, class reunion or any other celebratory occasion, we all want to put our best face forward. Here are eight expert tips to ensure you'll look your very best.
Tip #1: Take it easy on exercise. If your skin is sensitive, it can get red and flushed from working out so the day before (or the morning of the event), perhaps go for a nice walk instead. Post-exercise redness combined with nerves may make the skin look blotchy so you'll want to eliminate this from possibly occurring…
Tip #2: Drink plenty of water. Particularly to help control under eye puffiness, adequate water consumption can really help to prevent fluid retention around the eyes. The day before a special event, drink 14-16 8 oz glasses of water. Be sure to drink plenty of water the day of, too.
Tip #3: The night before, eat a low sodium dinner. Eating foods high in sodium in the evening will almost always result in morning under eye puffiness. Sodium is a guaranteed way to retain excess fluids that leads to an overall puffy look.
Tip #4: Treat your skin at home to a mini facial using a light chemical peel and mask. Hands down, my very favorite skin treatment to recommend to my clients the night before an event is to perform a luxurious skin treatment. This guarantees the skin is glowing and will create a beautiful canvas for makeup to go on smoothly. First, use a gentle facial scrub like Mint Buffing Beads massaged over the skin for 30 seconds. The exfoliating beads will loosen off any surface dry cells. Next, rinse well and apply a thin coat of an exfoliating acid peel like Triple Berry Smoothing Peel to the face and leave on for 8 minutes. Using a peel after a facial scrub gives a second round of exfoliation to ensure dead skin cell build up is properly dissolved off. Rinse the peel off thoroughly and apply a few drops of a hydrating serum like Skin Drink to provide moisture to the newly exposed cells. Next, apply a thick coat of a mask for your skin type. I personally use Bio Calm Repair Masque as it deeply hydrates and calms my sensitive skin. After 15 minutes, rinse the mask off well and apply a moisturizer, dab on some eye cream and then get ready for bed. Voila!
Tip #5: Get a good night's sleep. There is no doubt that getting enough sleep every night can offer many skin benefits. Sleep can prevent both dark circles and a dull and tired look to the skin. A lack of sleep can impair your body's circulatory system and cause improper drainage. It's so important to get plenty of rest since sleep deprivation also causes stress, which can aggravate all skin conditions, including acne, eczema and psoriasis. Also, If you stay up past your usual bedtime, chances are you'll be yawning more. When you yawn, the act encourages your eyes to water which creates swelling and puffiness. Excessive yawning is actually the equivalent to crying during a sad movie because of the fluids it creates. So before you stay up past your bedtime to watch that last show or to read just one more chapter, consider the side effects. Just one more reason to get a restful night of sleep. It's called, "beauty sleep," for a reason.
Tip #6: Sleep on two pillows to elevate your head. Another effective strategy is to prop your head up a bit to help reduce morning under eye puffiness to encourage the draining of fluids.
Tip #7: Exfoliate your neck. The day of the event while in the shower, apply a gentle facial scrub to your neck and look up at the ceiling to keep the skin taut. Massage in circular motions for 60 seconds. It's important to not apply a lot of pressure when exfoliating the neck as the skin is very sensitive and can get red easily, so be sure to use a gentle touch. Rinse well and apply moisturizer when you get out of the shower.
Tip #8: Use 2 drops of a facial oil mixed with moisturizer under makeup. Jojoba, rose hips seed, pomegranate and safflower oils are all helpful for repairing invisible cracks within the skin's moisture barrier to make skin light reflective and radiant-looking. A well-formulated oil like Pro Remedy Oil  works incredibly well added to your moisturizer to ensure the skin looks radiant and dewy. Also, consider seeing a professional makeup artist to apply your makeup. They know all the special tricks to put forth the best version of your self.
I hope you find these tips helpful next time you have a special occasion where you must look your best.
P.S. Do a quick bleaching of your teeth, too!
Read: Thinking About Getting Botox or Fillers? Read this First
Read: 6 French Beauty Tips
Which products are right for your skin? See our nine skin types and get products recommended.
Need expert advice from a licensed esthetician? Schedule My Skin Prescription to get personalized advice in person, over the phone or via Skype or Facetime.
For more expert skin advice, check out Skin Source–the A-Z guide on all things skin. Also sign up for our skin tip e-newsletter, follow Renée Rouleau on Twitter and join the discussion on our Facebook page. You'll be your own skin care expert in no time! Get the #ReneeRouleauGLOW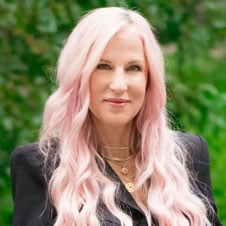 Celebrity Esthetician & Skincare Expert
As an esthetician trained in cosmetic chemistry, Renée Rouleau has spent 30 years researching skin, educating her audience, and building an award-winning line of products. Her hands-on experience as an esthetician and trusted skin care expert has created a real-world solution — products that are formulated for nine different types of skin so your face will get exactly what it needs to look and feel its best. Trusted by celebrities, editors, bloggers, and skincare obsessives around the globe, her vast real-world knowledge and constant research are why Marie Claire calls her "the most passionate skin practitioner we know."