Updated 1/19/15. Winter means dry air which leads to dry, flaky skin. Using a humidifier in the winter is not only very helpful for your skin; it's beneficial for your health too. Here are four reasons why I use a humidifier during the winter and why you should too.
1. Your skin will be less dry. Whenever the air is dry and moisture is not present, the air draws moisture from wherever it can (through a process called osmosis) and sometimes it will be from your skin. Using a humidifier helps counteract the drying air so moisture is less likely to evaporate from your skin. Be sure to modify your nighttime skin care routine (since the air is driest at night when the temperatures drop colder) to accommodate for the dryness with products like Moisture Infusion Toner, Glow Enhancing Cream and Bio Radiance Night Serum. These products will dramatically increase moisture in your skin and help to keep it there.
2. You can prevent the spread of the flu. We've all known that a humidifier can ease coughs and congestion, but a recent study showed that a virus is 32% less likely to survive when relative humidity is between 40% and 60%. A home in the winter can drop to a 15% humidity level, but a humidifier can boost this up significantly.
3. Your lips will be less chapped. Just like your skin being less dry, your lips will be less dry and that prevents cracking. Cracked lips are the worst!
4. Lessen static electricity. Flyaway hair, clingy clothes and electric zaps will be lessened when there is more moisture in the winter air.
Aside from using a humidifier, be sure to follow this tip in the winter: After cleansing your face in the morning or at night, you must IMMEDIATELY apply an alcohol-free toner and moisturizer. If you leave your skin bare for more than 60 seconds, moisture will start to evaporate out of the skin leaving it tight and dry. Perform your skin care routine quickly, so moisture in your skin stays put.
I recently appeared on Access Hollywood Live sharing winter skin care tips. Watch here.
Read: Skin Tips For Sensitive Skin
Read: My Winter Skin Care Routine
Read: How to Care for Your Skin When You Have a Cold
Which skin care products are best for you? See our nine skin types or take the Skin Type Quiz and get products recommended.
Need expert advice from a licensed esthetician? Schedule a virtual consultation to get customized advice in person, over the phone or online via Skype or Face Time.
For more expert advice check out the blog. Also sign up for our skin tip e-newsletter, follow Renée Rouleau on Twitter and Instagram and join the discussion on our Facebook page. You'll be your own skin care expert in no time. Get the #ReneeRouleauGlow!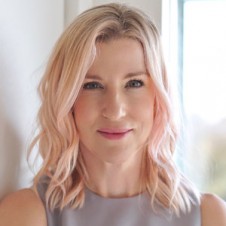 Celebrity Esthetician & Skincare Expert
As an esthetician trained in cosmetic chemistry, Renée Rouleau has spent 30 years researching skin, educating her audience, and building an award-winning line of products. Trusted by celebrities, editors, bloggers, and skincare obsessives around the globe, her vast real-world knowledge and constant research are why Marie Claire calls her "the most passionate skin practitioner we know."