After spending nearly 25 years studying skin care ingredients and working as a cosmetic formulator, I've acquired a great understanding of the use of skin care ingredients and how each ingredient affects the skin—positively or negatively.
As a consumer, I know that you do your best to stay well-informed on skin care ingredients so that you can make educated choices about what you put on your skin. Especially for those prone to acne and breakouts, then chances are you're even more cautious about choosing products that will come in contact with your skin—in fear of increasing your chances of more blemishes.
When a consumer intends on purchasing a product these three actions usually take place:…
-You open the product to see what it smells like
-You touch the product to see what it feels like.
-You look at the ingredients to see what is in it.
(If you're an out-of-Texas customer of ours who shops online, unfortunately, you do not have an opportunity to touch and smell the product before you order it, so thank you for the trust you have in me and my line to purchase your products without being able to partake in the actions mentioned above. Our fabulous esthetician, Lydia, is very thorough in answering your skin care questions so Email Lydia if you have questions!)
Enjoying the scent of the product and liking what it feels like is the no-brainer stuff, but when it comes to deciphering the complicated ingredient list, this is where it can be most difficult.
Here are five of the most common skin care ingredient myths:
MYTH #1: The more ingredients a product uses, the increased risk of irritation. Not true! I understand that when you read a list of cosmetic ingredients, especially those of you with sensitive skin, it would seem like the fewer ingredients the product contains, the simpler (and gentler) the formula will be. That may have been true years ago, but this is no longer the case. We, cosmetic formulators, have access to some of the most effective ingredients that have the potential to create some amazing products for sensitive skin. Often, the more ingredients a product has in it, the more it can do, and the opposite applies–the less it has in it, the less it can do. For instance, our Phytolipid Comfort Cream has a very long ingredient listing (and many of the words are unpronounceable) but I'm here to tell you, it's one of the best products for repairing dry, irritated skin—making the skin less sensitive over time. I've seen it literally transform sensitive skin.
MYTH #2: You can tell if a product will work for you by looking at the ingredient list. Wrong! As a consumer, you might look at the ingredient list and form assumptions about the ingredients you may have read about or heard of. If you're acne-prone, you might see Cocoa Butter or Safflower Oil listed and assume it will be greasy and pore clogging. These assumptions can be invalid because the results a product delivers are based on the percentages of the ingredient used in a product—and this, you'll never know from looking at the list on the back of a bottle.
Every ingredient has a purpose, so instead of trying to interpret the impossible, focus on what type of skin the product says it is meant for. If a product is recommended for acne-prone skin, you can find comfort in the fact that it won't be encouraging breakouts—despite what it has in it. I've never understood why companies can say, "suitable for all skin types," when clearly all skins have different needs. That's why we have nine skin types, so you can feel confident knowing that every product in that skin type is recommended for the specific needs of your skin. But of course, there are exceptions to every rule. Read the list of ingredients we use and avoid in our products.
Read: All Alcohols are Not Drying to the Skin
MYTH #3: Ingredients with long unpronounceable names are bad. This is definitely false. When people see a long word they can't pronounce, they immediately assume it's a bad chemical and therefore must be harmful to the skin. Some of my favorite ingredients that you'll see on our ingredient lists are Pseudopterogorgia Elizabethae, Dipotassium Glycerrhizate and Magnesium Ascorbyl Phosphate. They sound complicated—but they are oh so good for the skin! And to further complicate everything, product manufacturers must comply with FDA regulations and list the Latin Binomial name of a plant-based ingredient so it puts a long, unknown, complicated ingredient, when in reality it's more commonly known than you think.
MYTH #4: All oils are bad for the skin. False! When a consumer picks up a skin care product package and sees an ingredient with the word "oil" in it, and if their skin is already prone to oil, they will not buy that product. We often hear, "I can only use oil-free products." You need to understand that virtually all creams and lotions use a form of oil or emollient to make the product slip across the skin but not all oils are comedogenic, or pore-clogging. The one type of oil Renée Rouleau does not recommend for use in skin care formulas is Mineral Oil because we feel that it clogs the pores and suffocates the skin. Additionally, the emollients we avoid are Isopropyl Myristate, Isopropyl Palmitate, and Petrolatum. We find these to be pore clogging ingredients also. The "safe" oils are Hydrogenated Vegetable Oil, Safflower Oil, Jojoba Oil, Soybean Oil, Sunflower Seed Oil, and Macadamia Nut Oil. Again, going back to Myth #2, focus on what type of skin the product is for. This will ensure that you will get the results you desire.
Which skin care products are right for your skin? Check out my nine skin types to get product recommendations.
MYTH #5: Parabens in skin care products are harmful. Wrong! The original study that took place in 2004, which started the controversy regarding Parabens, now holds no valid argument about Parabens being cancer causing. The FDA, the National Cancer Institute and the American Cancer Society have all come forward, publicly stating that there is no proof of a linkage between Parabens in skin care products and cancer. The scientific reason is that Parabens do not act as estrogen disrupters. Once they are applied to the skin, they become a metabolite, which is non-estrogenic. It is my belief that any skin care company that continues to spread this misinformation, despite all of the recent conclusions resulting from further research, is using fear tactics to persuade the consumer to purchase their product. Beware.
Note: Despite the inconclusive data, I do have many products in my line that are paraben-free. If the product does not have parabens in it, it will say so on the product detail page.
Bottom line: While it is so important to stay educated and informed about skin care ingredients, it's virtually impossible to really know how a product will work on your skin until you actually use it. When in doubt, perform a patch test to see how your skin will react. There are so many amazing products available now and you might be missing out if you act solely based on your assumptions.
How to do a patch test:Apply a small amount of product to the face, rub in and wait 24 hours. If there isn't a negative reaction, you're all set.
Which skin care products are right for you? See our nine skin types.
Read:Does Your Skin Get Irritated Easily? It Might be Your Products
Read: How Do Renée Rouleau Products Compare to Other Skin Care Lines?
For more expert skin advice, check out Skin Source–the A-Z guide on all things skin. Also sign up here for our skin tip e-newsletter, follow Renée Rouleau on Twitter and like our Facebook page. You'll be your own skin care expert in no time!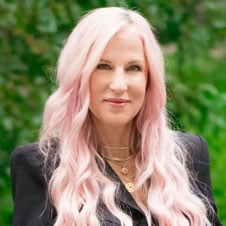 Celebrity Esthetician & Skincare Expert
As an esthetician trained in cosmetic chemistry, Renée Rouleau has spent 30 years researching skin, educating her audience, and building an award-winning line of products. Her hands-on experience as an esthetician and trusted skin care expert has created a real-world solution — products that are formulated for nine different types of skin so your face will get exactly what it needs to look and feel its best. Trusted by celebrities, editors, bloggers, and skincare obsessives around the globe, her vast real-world knowledge and constant research are why Marie Claire calls her "the most passionate skin practitioner we know."