Updated 6/14/15. I recently went to Fiji for vacation. It was my first beach vacation in over 20 years. Since I don't set out to get a tan and am always sun smart when outdoors by wearing sunscreen, I was a bit apprehensive about spending so many consecutive days in the strong sun close to the equator. It simply meant I had to plan well and that's certainly what I did.
I brought five essentials that allowed me to stay protected and therefore tan and sunburn-free while at the beach.
1. Sunglasses. Protecting the delicate eye area, as well as stopping unnecessary squinting from the sun is a must. Most sunglasses offer full UV protection, but always double check to make sure yours do.
2. UV-protecting shirt. In the above photo, I'm wearing a shirt over my bathing suit that protects the skin from 97% of the UVA/UVB rays—far more than a regular t-shirt. I get it from a company called Sun Precautions and it is light and airy and perfect for protecting my skin in the hot sun. It prevents me from having to apply and reapply sunscreens that can easily be missed on hard to reach areas of the body.
3. Big hat. Of course, a big floppy hat provides excellent coverage and shade for the face. But speaking of shade, let me point out this…
It's a common misconception that when at the beach or by the pool, if you're in the shade under a tree or umbrella, that you're safe from the sun. While this does put you at less risk for getting a sunburn since you're out of direct sunlight, you are still at great risk for the damaging rays that lead to wrinkles and possibly skin cancer. Anywhere you can see your reflection will bounce off light and therefore the sun's rays, resulting in increased UV exposure. This includes water (pool, lake or ocean), a mirror or glass (car and home windows).
Shade is not a sunscreen. You're still getting UV rays that cause premature skin aging. And do know that when it comes to preventing a sunburn when in direct sunlight, go by the shadow rule. The shorter your shadow, the stronger the sun = more risk. (This is between 10:00am-2:00pm) Longer shadows = less risk (but still at risk!)
4. UV-protecting mineral powder. I'm a huge fan of using Colorescience SPF 50 powder. I first apply Daily Protection SPF 30 to my entire face, chest and neck, but lotion-based sunscreens aren't always as ideal for reapplying to the face (greasy fingers getting on my books, magazines, phone or tablet) so what's nice about using a mineral powder is that it comes in a self-dispensing brush and can be easily dusted onto my skin throughout the day. It's also very water-resistant (with an SPF of 50) so I found that it stayed on very well when swimming and snorkeling.
5. Sunscreen. For my body, I use a sunscreen spray. I find it easy to just press a button and spray it on the skin without getting my hands all greasy. I do however, hold it about 3″ away from the skin so that I really get a good coat of it. I reapplied about every 90 minutes and certainly after every swim.
All in all, it was a great vacation and as I intended, I came back as pale as when I left! Mission accomplished.
Well not exactly…little Miss Perfect got a little overconfident with her UV-protecting shirt and forgot to reapply sunscreen to the exposed area of my chest. (The shirt was a button down so some skin was exposed.) I actually got a touch of light sunburn. Oops! Oh well. I too, am human.

Read: Summer Tips for Protecting Your Skin During Outdoor Activities
Read: How To Keep Your Pores Clean
Read: Skin Care Tips For Travelers
Which products are right for your skin? See our nine skin types and get products recommended.
Need expert advice from a licensed esthetician? Schedule My Skin Prescription to get personalized advice in person, over the phone or via Skype or Facetime.
For more expert advice check out the blog. Also sign up for our skin tip e-newsletter, follow Renée Rouleau on Twitter and Instagram and join the discussion on our Facebook page. You'll be your own skin care expert in no time. Get the #ReneeRouleauGlow!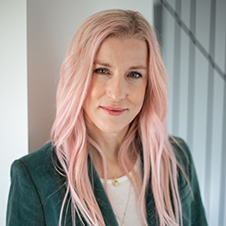 Celebrity Esthetician & Skincare Expert
As an esthetician trained in cosmetic chemistry, Renée Rouleau has spent 30 years researching skin, educating her audience, and building an award-winning line of products. Trusted by celebrities, editors, bloggers, and skincare obsessives around the globe, her vast real-world knowledge and constant research are why Marie Claire calls her "the most passionate skin practitioner we know."