So a few weeks back, I traveled to Washington, D.C. to spend time with family for Christmas as well as offer skin consultations for those that live in the area. (See which cities I will be making appearances in here)
The first night I arrived, I went into the bathroom to perform my nightly skin care regimen. (Read: Five Reasons to Wash Your Face at Night) After washing my face and gearing up to apply my alcohol-free toner, I realized that my toiletry kit was missing my Toning Cloths. After years of using cotton balls I finally had enough with how bulky and difficult they were to maneuver on the face when applying eye makeup toner, never mind being so absorbent that it wastes so much product. So I developed these amazing little cloths made from a blend of polyester and rayon to make applying toner (or anything else you would normally use cotton balls for) much more efficient…
So without my Toning Cloths, I was forced to use the complimentary cotton balls the hotel provided. Ugh. It was terrible. I literally had not used these in years and it absolutely re-confirmed why I created the Toning Cloths in the first place.
They were bulky, wasteful and just plain hard to use. The next day I happened to be in my sister in-law's hotel room, who had flown in from France to be with us. In her toiletry kit, she had cotton pads – those round, flat cotton balls that have a similar function, but more of a circular shape. She gave me several of those to use and while they were certainly easier to work with, they definitely absorbed way too much product. So while I didn't enjoy having to use those, it gave me a renewed sense of appreciation for the Toning Cloths.
For those of you who use cotton balls or cotton pads, I highly suggest you try our amazing Toning Cloths. I promise you, you'll never go back to using cotton again! There's a reason why Marie Claire Magazine called them "A life changing product."
Rest assured, as soon as I got home, I made sure to stock up my toiletry kit with a fresh stack of Toning Cloths so I would not have to go through that hassle again!
Readers, have you tried our Toning Cloths yet?
Which products are right for your skin? See our nine skin types and get products recommended.
Need expert advice from a licensed esthetician? Schedule My Skin Prescription to get personalized advice in person, over the phone or via Skype or Facetime.
For more expert skin advice, check out Skin Source–the A-Z guide on all things skin. Also sign up for our skin tip e-newsletter, follow Renée Rouleau on Twitter and join the discussion on our Facebook page. You'll be your own skin care expert in no time!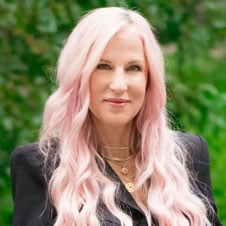 Celebrity Esthetician & Skincare Expert
As an esthetician trained in cosmetic chemistry, Renée Rouleau has spent 30 years researching skin, educating her audience, and building an award-winning line of products. Her hands-on experience as an esthetician and trusted skin care expert has created a real-world solution — products that are formulated for nine different types of skin so your face will get exactly what it needs to look and feel its best. Trusted by celebrities, editors, bloggers, and skincare obsessives around the globe, her vast real-world knowledge and constant research are why Marie Claire calls her "the most passionate skin practitioner we know."