Exfoliation by using facial scrubs, acid serums and professional chemical peels are all popular treatments for shedding dead skin cells to improve the look and feel of your skin. But the latest research now shows another benefit of exfoliation: the reduction of  the number of actinic keratosis–skin lesions that can develop into squamous cell cancer. For home use, physicians recommend glycolic acid serums in formulas up to 20%. Try Renée Rouleau AHA Smoothing Serum 10%, 17% or 20%.
Read: Exfoliating Acids: Skin Tips For Using Them Correctly
This is great news since I've always known exfoliation to be a miracle worker and now this really proves it!
And of course, daily use of sunscreen is a must. I wear Daily Protection SPF 30 faithfully, 365 days a year and so should you.
Read: Why Your Sunscreen May Not Be Protecting Your Skin Enough
Read: How To Apply Sunscreen To The Face And Neck
Skin Cancer Facts from The American Academy of Dermatology:
-More than 1 million new cases of skin cancer will be diagnosed in the United States this year and 1 in 58 men and women will be diagnosed with melanoma during their lifetime.
-Basal cell and squamous cell carcinomas are the two most common forms of skin cancer, but are easily treated if detected early.
-In females 15-29 years old, the torso is the most common location for developing melanoma which may be due to high-risk tanning behaviors.
-Melanoma in individuals 10-39 years old is highly curable with 5-year survival rates exceeding 90%.
-The 5-year survival rate for people whose melanoma is detected and treated before it spreads to the lymph nodes is 99%.
-5-year survival rates for regional and distant stage melanomas are 65% and 15%, respectively.
Simply put, skin cancer is serious stuff.
Read: May Is Melanoma Month. Here Are Tips To Save Your Skin
Read: Have You Gotten Your Annual Mole Check Lately?
Which skin care products are best for you? See our nine skin types or take the Skin Type Quiz and get products recommended.
Need expert advice from a licensed esthetician? Schedule a virtual consultation to get customized advice in person, over the phone or online via Skype or FaceTime.
For more expert advice check out the blog. Also sign up for our skin tip e-newsletter, follow Renée Rouleau on Twitter and Instagram and join the discussion on our Facebook page. You'll be your own skin care expert in no time. Get the #ReneeRouleauGlow!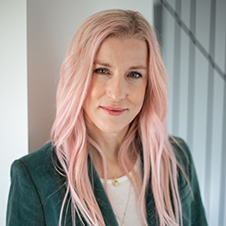 Celebrity Esthetician & Skincare Expert
As an esthetician trained in cosmetic chemistry, Renée Rouleau has spent 30 years researching skin, educating her audience, and building an award-winning line of products. Trusted by celebrities, editors, bloggers, and skincare obsessives around the globe, her vast real-world knowledge and constant research are why Marie Claire calls her "the most passionate skin practitioner we know."