You asked, we're answering. These are the basics to know about vegan ingredients in your products.
What is vegan skincare?
Without animal ingredients or animal by-products
Cruelty-free
For vegan skincare, these commonly used ingredients may be derived from animals*:
albumin
allantoin
amino acids
bee pollen
beeswax
biotin
caprylic acid
carotene
cod liver oil
egg lecithin
elastin
gelatin
glucose tyrosinase
honey
hyaluronic acid
imidazolidinyl urea
isopropyl myristate
isopropyl palmitate
keratin
lactic acid
lanolin
lanolin alcohol
linoleic acid
oleic acid
polysorbate 80
royal jelly
squalene
stearic acid
tyrosine
vitamin B-12
*Since many of these ingredients can be produced by plants or synthetically, it's important to contact the manufacturer to find out the true source.
How to identify vegan skincare products
Aside from looking at the ingredient list yourself or inquiring with the skincare brand, a logo with certifications like The Vegan Society and Vegan Action might appear on the product packaging. Note: Not all companies choose to get certified but they may still be vegan-friendly.
Which Renée Rouleau products are vegan?
While each Renée Rouleau product page on our website will indicate if the product is vegan, here's a full list so you can see at a glance.
Vegan Cleansers
Vegan Toners
Vegan Acne Spot Treatments
Vegan Body Care
Vegan Exfoliants
Vegan Eye Care Treatments
Vegan Masques
Vegan Sun Protection
Vegan Moisturizers

Vegan Serums
NON-VEGAN Renée Rouleau Products
As of December 2018, these are the products that are currently non-vegan. For the most current information, see the individual product page.
Non-Vegan Serums
Non-Vegan Moisturizers
Non-Vegan Acne Spot Treatments
 Non-Vegan Cleansers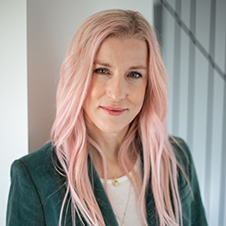 Celebrity Esthetician & Skincare Expert
As an esthetician trained in cosmetic chemistry, Renée Rouleau has spent 30 years researching skin, educating her audience, and building an award-winning line of products. Trusted by celebrities, editors, bloggers, and skincare obsessives around the globe, her vast real-world knowledge and constant research are why Marie Claire calls her "the most passionate skin practitioner we know."