In the US, about 1 in 133 people suffer from gluten intolerance, also known as celiac disease. As a skin care expert with my own product line based on nine different skin types, I've been reading a lot about the gluten-free skin and body care debate lately.
What is gluten? Gluten is a protein found in rye, wheat, millet and barley. People with celiac disease will avoid gluten in their diets and some physicians are actually advising their patients against any topical application of gluten. But according to the Mayo Clinic, a well-respected research center for which I subscribe to their newsletter, people diagnosed with celiac disease DO NOT need to use gluten-free products exclusively since gluten is only absorbed through the GI tract and not through the skin. However, products containing gluten should not be applied on the lips or around the mouth as they could accidentally be consumed…
Conditions such as eczema, psoriasis, and dermatitis herpetiformis are the skin conditions most commonly linked to celiac disease due to the ORAL consumption of gluten, NOT from topical use of skin care products with gluten. Dermatitis herpetiformis in particular, is an itchy, blistering, stinging skin rash that occurs in people with celiac disease when the skin reacts to gluten antibodies circulating in the system.
If you are someone with celiac disease that still prefers to use gluten-free products, the choice is certainly yours. In this case, avoid ingredients in your skin care products containing "wheat", "barley" or "triticum". Note: The processing of oils, such as wheat germ oil, should in fact remove all starches and proteins and therefore, wheat germ oil should be gluten-free.
Here are the Renée Rouleau products that DO contain gluten:
Read: Can Foods Cause My Skin To Break Out?
Read: Five Skin Care Ingredient Myths You Need To Know
Read: Skin Care Ingredients To Use And Avoid For Sensitive Skin
Read: How Does A Vegan Diet Affect The Skin?
Which skin care products are best for you? See our nine skin types or take the Skin Type Quiz and get products recommended.
Need expert advice from a licensed esthetician? Schedule a virtual consultation to get customized advice in person, over the phone or online via Skype or FaceTime.
For more expert advice check out the blog. Also sign up for our skin tip e-newsletter, follow Renée Rouleau on Twitter and Instagram and join the discussion on our Facebook page. You'll be your own skin care expert in no time. Get the #ReneeRouleauGlow!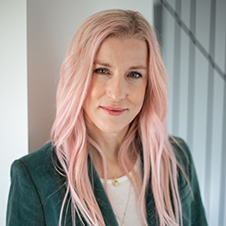 Celebrity Esthetician & Skincare Expert
As an esthetician trained in cosmetic chemistry, Renée Rouleau has spent 30 years researching skin, educating her audience, and building an award-winning line of products. Trusted by celebrities, editors, bloggers, and skincare obsessives around the globe, her vast real-world knowledge and constant research are why Marie Claire calls her "the most passionate skin practitioner we know."