Updated 12/1/17. You've all purchased various beauty products that you didn't end up using. Maybe the product wasn't a fit for your skin type, you didn't like the smell, or you just never got around to using it (I've been there, too). It's a shame to let these products go to waste. This is why I encourage people to donate their unused or gently used beauty products (skin, hair, body, makeup, or nails) to a local women's shelter.
When women who have been affected by domestic violence arrive at these shelters, often it's just with the clothes on their backs. Therefore, they usually need personal care items. Even small things can help them look and feel their best while they build a life away from their abuser. I have personally been affected by domestic violence and have volunteered many hours to help this cause. Read why I believe beauty is truly more than skin deep.
NOTE: When you donate beauty products, it's important that you inspect and sterilize them. You want them to be appropriate and in good shape to pass on. To make the donation extra special, consider boxing or bagging them up with a nice ribbon.
Here are some quick guidelines to follow when donating your beauty products:
SKIN CARE
Toss all products that come in a jar. I personally don't feel products (like a cream or mask) that you dip your fingers into should be shared with others. This even goes for ones with a strong preservative system that helps keep them sanitary. I recommend that you not pass on products in jars. (How about giving to a friend or family member?)
Donate any product that comes in a bottle or tube. Any products that come in a bottle, whether they have a screw cap or a pump, are perfectly okay to share. This includes cleansers, toners, serums, lotions, and exfoliants.
HAIR CARE
Donate hair brushes and combs, but sterilize them first. It's always best when passing on these items to be sure to first clean them free of hair. Then, take them to your hairstylist and ask if he or she will sterilize your brushes for you before you donate them. Hair salons have powerful sanitizing equipment for their own use. I'm sure they'd be happy to help a good cause by cleaning and sterilizing your tools.
Donate any product that comes in a bottle or tube. This would include most shampoos, conditioners, hair gels, pomades, or mousses that come in a tube or bottle. Since you don't dip your fingers into the product, these should be perfectly appropriate to donate.
MAKEUP
Donate lipsticks, but sterilize them first. Even though it would seem that donating lipsticks is unsanitary, you can actually sterilize them first in alcohol to get rid of any germs. I also recommend cutting the top of the lipstick (the pointed part) blunt, to give it a better look and to show you've taken the proper care to prepare it for donation.
Donate blushes and eye shadows. Bacteria can't live in air, so as long as it's not a cream shadow, regular powder shadows and blushes are safe to donate. I generally won't donate any blush or shadow that is almost gone, when the bottom of the container is showing. I feel that it's best to donate something that looks fresh and fairly new for these women in need, rather than something with barely any product left.
Donate eyeliners and lip liners. Sharpen them well so it's fresh and wipe them down with alcohol. Good as new!
Toss mascaras. Mascara is a personal item. For sanitary reasons, do not share it with others.
Liquid foundations are optional to donate. As long as your fingers haven't touched inside the bottle, liquid foundations should be okay to donate.
NAIL CARE
Nail polish, nail polish remover, and hand creams in tubes are all perfectly suitable to donate.
BODY CARE
Most lotions come in bottles, so they are safe to donate. If a body cream comes in a jar, it's best to pass on to a friend. I also don't recommend donating loofahs. These can carry bacteria and get grungy and old-looking really quickly.
You can really make a difference in the life of a woman when you donate your beauty care items. I really encourage you to do so. Just follow these simple steps to make sure your products are in a safe, useable condition.
At Renée Rouleau Skin Care, helping women is near and dear to our hearts. Therefore, we offer a Cosmetic Donation Program. We invite you to send your unused/gently used makeup, skin care or beauty products to The Family Place. They will pass them along to women in need.* It's wonderful to know that you are helping to make a difference in another woman's life. Mail your donations to The Family Place, P.O. Box 7999, Dallas, Texas, 75209. They accept donations year round.
*NOTE: As of June 18, 2015, The Family Place in Dallas, TX no longer accepts gently used skin care, body or cosmetic products. They now only accept unused items. However, we encourage you to check with other shelters in your area to see if they will accept gently used donations.
As for other places to donate, I don't personally know of any other than The Family Place. You'll have to search around and see who might offer a similar program. Thank you for your generosity!
Want my expert advice to learn more about your skin? Read 34 skincare tips to get your best skin ever.
Which skin care products are best for you? See our nine skin types or take the Skin Type Quiz and get products recommended.
Need expert advice from a licensed esthetician? Schedule a virtual consultation to get customized advice in person, over the phone or online via Skype or FaceTime.
For more expert advice check out the blog. Also, sign up for our skin tip e-newsletter, follow Renée Rouleau on Twitter and Instagram and join the discussion on our Facebook page. You'll be your own skin care expert in no time. Get the #ReneeRouleauGlow!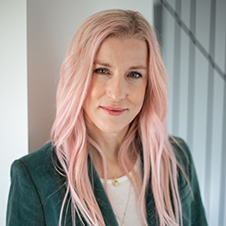 Celebrity Esthetician & Skincare Expert
As an esthetician trained in cosmetic chemistry, Renée Rouleau has spent 30 years researching skin, educating her audience, and building an award-winning line of products. Her hands-on experience as an esthetician and trusted skin care expert has created a real-world solution — products that are formulated for nine different types of skin so your face will get exactly what it needs to look and feel its best. Trusted by celebrities, editors, bloggers, and skincare obsessives around the globe, her vast real-world knowledge and constant research are why Marie Claire calls her "the most passionate skin practitioner we know."