Updated 11/10/20. If you're looking for a product to deliver on its promise for smoother and younger-looking skin, then you'll most definitely want to tap into the ingredient vitamin A found in retinol products and prescription-strength retinoids. While these have been around for years with proven results, they have become the buzziest type of product to use on the skin—with good reason.
Whether it's a prescription retinoid (i.e. Retin-A, Retin-A Micro, Differin, Renova, Avita or a generic tretinoin) or non-prescription retinol, here's what you need to know when you start using it.
Three important things you need to know:
There is no immediate gratification when it comes to showing the skin-smoothing results. Unlike exfoliating acids or a facial scrub that will give an instant visible smoothing, this is not the case when using vitamin A products.
Your skin may look worse before it starts to look better. It's not uncommon to get increased breakouts, dryness, flakiness, and overall irritation when you first begin—more so with a prescription.
Over time, it will give long-lasting results, as long as you use it consistently.  Your skin will improve once it adjusts and you get over the initial side effects. Be patient!
How long before you can expect to see results with a prescription?
Prescription retinoids will generally begin to show improvement in smoothing your skin's texture within two months if it's used at least three nights a week. However, this will certainly vary based on your skin's thickness, your age, the severity of sun damage, and what strength of prescription you use.
How long before you can expect to see results with a non-prescription retinol?
Retinol, which is used without a prescription, will generally show improvement in 3-4 months, although it could be sooner. The benefit of retinol is that you will have less of the drying side effects than a prescription, but it will take longer since it's less potent. The most important thing when using a retinol product is that you must choose a formula that has these four important things.
What else should you know?
With both options, these products DO take time to work but without a doubt, long-term use will change your skin by affecting gene expression to remodel the skin on a cellular level giving your skin a smoother texture with fewer clogged pores, smaller-looking pores, less visible lines, wrinkles, and brown spots.
If you're not currently a vitamin A product as part of your nightly routine, I highly suggest you start immediately. For those over 30 showing visible sun damage, it will greatly improve your skin over time. If you're under the age of 30, they work great for preventing premature skin aging.
The most important thing is that whatever formula you choose to use, you MUST use it consistently. You will not be able to take advantage of the benefits if you use it sporadically. This includes using it in the summer, too.
For more information about retinol and prescription retinoids, watch this video that I filmed quite a few years ago. I share an amazing story about how I saw the results with my very own eyes upon meeting a dermatologist who helped get vitamin A approved by the FDA for the treatment of photodamage. If you're a skincare enthusiast, it's definitely worth a watch to hear the backstory of how it all came to be. Trust me, you'll be convinced of its magical capabilities that truly make it one of the most biologically advanced products you could ever use—aside from sunscreen.
So, are you ready to get started with using a vitamin A product? Read my beginner's guide to retinol and prescription retinoids.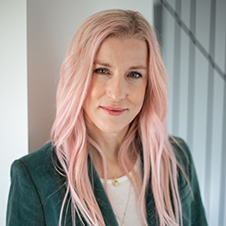 Celebrity Esthetician & Skincare Expert
As an esthetician trained in cosmetic chemistry, Renée Rouleau has spent 30 years researching skin, educating her audience, and building an award-winning line of products. Trusted by celebrities, editors, bloggers, and skincare obsessives around the globe, her vast real-world knowledge and constant research are why Marie Claire calls her "the most passionate skin practitioner we know."