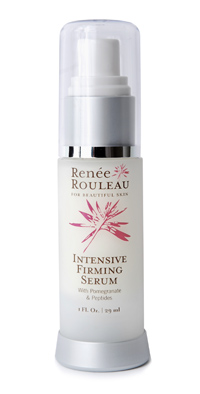 People of color are generally classified as those with non-white heritage. This includes African Americans, Asians, Hispanics, Latinos, Pacific Islanders and those of Indian descent. The distinctions between skin of color and Caucasian skin are numerous. The most notable differences include:
-More melanin and brown skin pigment, resulting in a medium to dark toned, warmer skin shade
-Greater natural protection from the sun and lower risk of skin cancer
-Fewer visible signs of aging, such as deep wrinkles, fine lines, and sun spots
-Greater risk of keloid (raised, often large scars) development
-More oil production resulting in less wrinkles, but more acne breakouts
-Ingrown hairs resulting in scarring
-Potential problems with pigmentation, or uneven darkening or lightening of skin

Here are helpful tips for those with skin of color in their 50's:…
What's going on: Menopause. There is a sharp decrease in estrogen and the weakening of collagen and elastin fibers, which causes the skin to lose that "cushion " resulting in the loss of skin tone. For skin of color, loss of tone will be far more prevalent than the appearance of wrinkles, so be sure to introduce your skin to skin firming and collagen boosting skin peels and products. Due to the loss of moisture and lessened oil production in the skin, darker skin tones can easily take on a dull, ash tone.  It's important to replace the loss topically with oil-based moisturizers. It's time to "get serious" about your skin, and it's never too late to achieve skin health.
For those in their 50's, hormones bring on facial hair for women—unwanted, of course. They can become ingrown and lead to infection and discoloration. Read how to prevent ingrown hairs.
What your skin needs at home:
Renée Rouleau Intensive Firming Serum is formulated with potent peptides and pomegranate for use on both the face and neck to firm and tighten the skin with continued use.
Use Renée Rouleau Daily Protection SPF 30 every day, 365 days a year, rain or shine. For darker skin tones, it's best to avoid using sunscreens with Titanium Dioxide as it can leave a white-ish cast on the skin. Zinc Oxide is a better choice and is the main ingredient in our Daily Protection SPF 30.
Renée Rouleau Triple Berry Smoothing Peel offers a professional-strength exfoliation at home to stimulate cellular turnover, smooth the skin and remove dullness that is so common in the 50's. The result is glowing, brighter and more even-toned skin.
Renée Rouleau Instant Line Filler is a specialty serum to fill lines and wrinkles without needles or surgery, using Hyaluronic Filling Spheres for smoother, less lined skin. Inspired by dermatological wrinkles fillers, such as Restylane®, this revolutionary serum is the injection-free, surgery-free and pain-free answer to younger-looking skin. The magic ingredient is Hyaluronic Filling Spheres, which resemble tiny micro sponges that expand when it reacts with the moisture in the skin, plumping up wrinkled areas.
For brown spots, ingrown hair and acne scars, Renée Rouleau Glycolic Acid should be used.  See our three different strengths of AHA Smoothing Serums.
What your skin needs in the spa: Photo Rejuvenation Facial ($165) helps to encourage collagen production to keep the skin looking smooth and plump. Add on a Bio Visage Lifting Treatment ($100) for a skin-tightening boost.
Read: Plastic Surgeon, Cosmetic Dermatologist or Esthetician: What is the Best Approach for Your Skin?
Additional tips for skin of color in the 50's:
-Eat almonds, salmon, avocados and olive oil. These contain healthy fats that keep your skin moist, supple and glowing from inside out. See the best antioxidant foods.
– Always use an alcohol-free toner after cleansing and leave it damp before applying cream. Your skin cells are like fish, they need water to live. This will help prevent the ashy-look.
-Pay attention to your ears. This area can show a lot of aging. Use a facial scrub on the ears twice a week and use sunscreen daily. Read more about caring for wrinkles on the ears.
-Dry skin? Don't over-moisturizing – increase your exfoliation. Remove the dry skin and you won't have dry skin! It's really that simple!
-Skin in need of a lift? Read skin firming tips.
-Avoid using skin care products containing synthetic fragrances or perfumes. These are unnecessary and are the #1 cause of allergic reactions. Read our list of ingredients to avoid.
-Always use an alcohol-free toner after cleansing and leave it damp before applying cream. Your skin cells are like fish, they need water to live.
-It's time to start learning how to care for your skin to get into good skin care habits. For more expert skin advice, check out Skin Source–the A-Z guide on all things skin. Also sign up for our skin tip e-newsletter, follow Renée Rouleau on Twitter and join the discussion on our Facebook page. You'll be your own skin care expert in no time.
Which products are right for your skin? See our nine skin types and get products recommended.
Need expert advice from a licensed esthetician? Schedule My Skin Prescription to get personalized advice in person, over the phone or via Skype or Facetime.
Read:
Skin Tips for Women and Men of Color in Their 20's
Skin Tips for Women and Men of Color in Their 30's
Skin Tips for Women and Men of Color in Their 40's
Skin Tips for Women and Men of Color in Their 60's