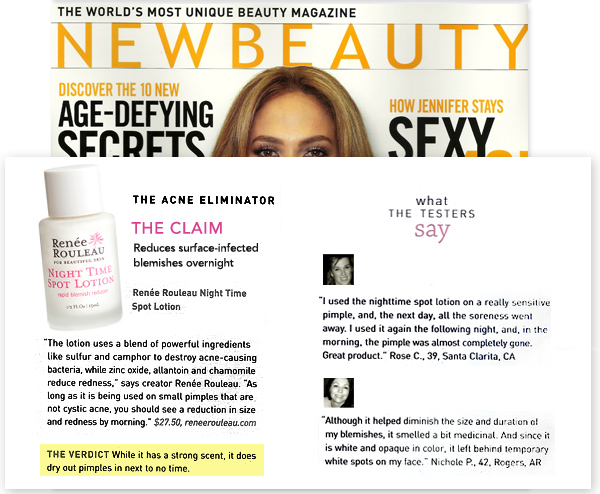 Renée Rouleau Night Time Spot Lotion is formulated to reduce surface-infected blemishes overnight and was recently put to the test in the Spring issue of New Beauty Magazine. They studied the product and then gave it to two testers to try it on their own blemishes and the verdict came back that Night Time Spot Lotion "dries out pimples in next to no time!"…
Night Time Spot Lotion uses a powerful blend of camphor, zinc oxide and sulfur to aid in the healing of stubborn pustular blemishes.

See our entire collection of blemish spot treatments for cystic acne, post-breakout red or dark marks and more.
Read: How Can I Fade My Acne Scars?
Read: Five Skin Care Tips to Reduce Acne, Cysts and Blemishes