Updated 6/7/15. Considering the number one cause of premature aging (wrinkles, lines and sun-induced brown spots) is UV exposure from daylight and sunlight, protecting your skin every single day with sunscreen is the very best way to slow down the effects of skin aging. But is applying a moisturizer with sunscreen daily (under your makeup) going to give you all-day protection? I think not.
The problem: Many sunscreen formulas degrade with exposure to UV light. The daily sebum (oil) produced on the skin can cause sunscreen to breakdown, and you very well may not have even applied it generously enough in the first place to get the full protection. These all confirm that your sunscreen may not be protecting your skin all day like you want it to, and think it is. And this presents a huge problem that should concern you if you want to prevent skin aging…
The solution: Reapply your sunscreen every few hours. This is definitely the best solution, but it is often not convenient to do so. Are you supposed to wash your face, reapply sunscreen, reapply makeup and repeat this every two hours during the day? This is not practical for most people.
The fastest, easiest, and most effective way to ensure that your skin is protected all day is to dust the skin every few hours with a good mineral powder formulated with sunscreen. They are considered "dry" sunscreens and make reapplying very simple.
My personal favorite (and the one I use faithfully) is ColoreScience, because it's endorsed by The Skin Cancer Foundation and contains SPF 50. I don't use it as my makeup, even though it has a light tint, but rather as a light powder over my regular makeup to give a good physical block of protection to my skin. (I use Daily Protection SPF 30 as my daily moisturizer, and so does actress Sofia Vergara!)
I always keep a ColoreScience SPF 50 mineral powder in my handbag to touch up my skin throughout the day, as well as dust on my hands and neck and any other exposed areas.
Do your skin a favor and invest in a good SPF-containing mineral powder. You do have a say in the matter when it comes to how your skin will age and applying this extra sun protection throughout the day can make all the difference in the world for years to come.
Read: The Real Truth About Looking Younger
Read: Six Skin Habits You Should Unlearn
Read: 7 Surprising Ways You're Aging Your Skin
Which products are right for your skin? See our nine skin types and get products recommended.
Need expert advice from a licensed esthetician? Schedule My Skin Prescription to get personalized advice in person, over the phone or via Skype or Facetime.
For more expert skin advice, check out Skin Source–the A-Z guide on all things skin. Also sign up for our skin tip e-newsletter, follow Renée Rouleau on Twitter and join the discussion on our Facebook page. You'll be your own skin care expert in no time!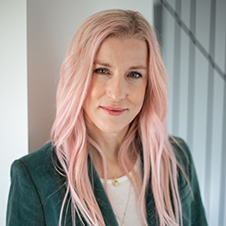 Celebrity Esthetician & Skincare Expert
As an esthetician trained in cosmetic chemistry, Renée Rouleau has spent 30 years researching skin, educating her audience, and building an award-winning line of products. Her hands-on experience as an esthetician and trusted skin care expert has created a real-world solution — products that are formulated for nine different types of skin so your face will get exactly what it needs to look and feel its best. Trusted by celebrities, editors, bloggers, and skincare obsessives around the globe, her vast real-world knowledge and constant research are why Marie Claire calls her "the most passionate skin practitioner we know."