Updated 12/11/14. A common question I'm asked is "What are the most important skin care products I should take when I'm traveling?" While I personally tend to bring everything, but transfer them into smaller jars or bottles, I realize that for most this isn't always practical. So here is my advice to help you determine what your skin care essentials when traveling should be.
So the first thing you need to think about is: What kind of trip is this? Are you flying somewhere that you have a special event such as a college reunion or wedding? Or going on a relaxing vacation where you'll be parked on the beach? Or will you be going skiing where you'll be exposed to the cold, harsh elements of winter?
Of course, the goal is always to have your skin look its best when traveling, but depending on the different climates and activities you'll be participating in, your skin will have different needs so you need to take this into consideration when packing your travel bags…
For ALL trips: the absolute essentials for every trip will always be your basic products. This includes your daily cleanser, alcohol-free toner, daytime sunscreen (moisturizer) and nighttime moisturizer. Between traveling on an airplane and being in a different climate, your skin is already encountering change so you'll want to keep your skin care routine very consistent to minimize any potential problems. One other product that would be good to bring along in your travel bag is a facial scrub like Mint Buffing Beads or an exfoliating peel like Triple Berry Smoothing Peel. Airplane travel and colder climates will dehydrate the skin so using an exfoliating product can quickly remove surface dry skin cells to return the skin back to normal—as well as give an instant glow. Of course an eye cream, a skin oil, a serum and mask are all great to use as well.
So above and beyond the essentials, here are some other things to consider packing in your bag when traveling.
For ski trips: Since the climate is cold and your skin will be exposed to the harsh elements, you should absolutely pack along a skin oil as well as a post-ski recovery mask to replenish moisture. Windburn and extreme cold temperatures can make the skin extremely red, dry and flaky—and even painful. Over your sunscreen apply 3 drops of a well-formulated, natural oil like Pro Remedy Oil to provide a protective seal to help retain moisture in the skin and give a layer of protection from the wind. After skiing, use a cream-based mask like Pure Radiance Mask (clay masks are way too drying) to infuse more moisture deep within the skin cells to provide soothing relief. Read: Five Skin Tips For Skiers
For beach trips: Since exfoliating products may make the skin up to 45% more sensitive to the sun and its rays, you'll want to skip on any exfoliation (especially acid-based exfoliation and retinols). Instead, make sure to bring plenty of sunscreen and an SPF-infused mineral powder that can be applied to the skin to offer additional sun protection. (I personally use and recommend Daily Protection SPF 30 with ColoreScience Mineral Powder dusted on top.) If your skin is feeling tight and parched after a day in the skin, a post-sun cooling mask like Bio Calm Repair Masque or a hydrating serum using calming antioxidants like Vitamin C&E Treatment can help deliver moisture to plump up skin cells while calming heat-induced redness. Read: Going To The Beach? Skin Tips To Save Your Skin
For special event trips: Without a doubt, you'll want to bring along exfoliating products to smooth out the skin and soften the appearance of lines, wrinkles and large pores. I especially love using Triple Berry Smoothing Peel a night or two before a special event because the acids really work to remove dead skin cell buildup, including those from airplane travel. Once you rinse it off, apply a few drops of Skin Drink underneath moisturizer and your skin will look radiant. If you only pack in one additional product, this would be it.
So again, really think about what you'll be doing on your trip and be sure to pack along a few extra performance products to ensure your skin looks its best—no matter where you are in the world!
And remember, if you pick up those free shampoos, shower gels and lotions they offer complimentary in your hotel room and find you won't actually be using them, please donate them to your local women's shelter. They are always in need of toiletries!
Read: How Dry Is The Air On An Airplane? I Investigate.
Which skin care products are best for you? See our nine skin types or take the Skin Type Quiz and get products recommended.
Need expert advice from a licensed esthetician? Schedule a virtual consultation to get customized advice in person, over the phone or online via Skype or FaceTime.
For more expert advice check out the blog. Also sign up for our skin tip e-newsletter, follow Renée Rouleau on Twitter and Instagram and join the discussion on our Facebook page. You'll be your own skin care expert in no time. Get the #ReneeRouleauGlow!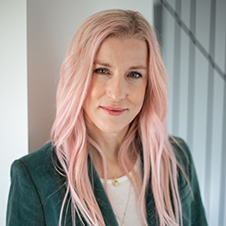 Celebrity Esthetician & Skincare Expert
As an esthetician trained in cosmetic chemistry, Renée Rouleau has spent 30 years researching skin, educating her audience, and building an award-winning line of products. Her hands-on experience as an esthetician and trusted skin care expert has created a real-world solution — products that are formulated for nine different types of skin so your face will get exactly what it needs to look and feel its best. Trusted by celebrities, editors, bloggers, and skincare obsessives around the globe, her vast real-world knowledge and constant research are why Marie Claire calls her "the most passionate skin practitioner we know."