A few months back we asked you, what is the main reason you get a facial?  The #1 answer was to keep my skin healthy. (Keep my pores clean was second.)
As an esthetician with 25 years of hands-on experience treating skin, I believe that one of the best benefits of a professional facial is the opportunity to work with a professional skin care specialist who will analyze your skin, hear your concerns and show you how to properly care for your skin based on your unique needs and skin type. Getting a professional facial is very important for the overall health of your skin.
Most basic facials include:
Exfoliation-Physical (ultrasound or microdermabrasion crystals) and/or chemical (acids and enzymes) exfoliants to stimulate cell renewal, remove dry skin, break down stubborn discoloration (brown spots) and fade post-breakout red/dark marks. Exfoliation also allows action ingredients to absorb deeper within the skin for maximum skin results. (Read the importance of skin exfoliation.) …
Read: Microdermabrasion or Ultrasonic Exfoliation–Which is Better?

Face, neck and shoulder massage- Not only is it incredibly relaxing, but facial massage helps to increase microcirculation to bring new nutrients to the skin at the cellular level. (Skin looking dull and tired? Get an instant glow with Mint Buffing Beads!)
Steam- The heat that the steam produces will raise the temperature of the skin and soften the hardened oil in the pore, making it easier for extraction and deep pore cleansing. Steam is also excellent for hydrating the skin as long as the moisture is sealed in with a cream afterwards, to prevent the moisture from evaporating. (Read: Does Steam Open the Pores?)
Manual extraction- When it comes to clogged pores and blackheads, there is no more effective way to remove them than with manual removal (gentle squeezing) as skin care products will not remove blackheads. In all of the Renée Rouleau facials, we use special skin-softening treatments along with steam to prepare the pores for manual extractions—to minimize redness afterward. (Read: My 3-Step Plan for Reducing Blackheads)
Mask- Used at the end of the facial, masks help to lower the temperature of the skin to reduce redness and to deeply hydrate. In all of our facials, we use our signature peel-off seaweed mask. It gives the skin an amazing glow!
Along with all of the skin benefits stated above, facials are incredibly relaxing and stress reducing and should be performed every 4-6 weeks. Want to give your skin a facial at home? Read: How to Give Your Skin a Facial
At Renée Rouleau Skin Care Spas, our facials are anything but basic. Read why InStyle Magazine names Renée Rouleau "Best Facials in Dallas"
-We have the world's most comfortable facial beds (or so we've been told) so you'll be incredibly relaxed.
-We have many types of facials to offer so your esthetician will always give your skin what it needs. When it comes to skin, one size does not fit all. (See our nine skin types.)
-We embrace technology into our facials by using machines like Bio Visage, ultrasound, oxygen, infrared pulse light, to give you enhanced skin results.
Schedule a facial today at our Dallas or Plano skin care spas.
Don't live in Dallas? Read these helpful tips to find a reputable skin care professional in your area.
Skin care products can only do so much. Read: When to go see a pro for your skin?
Which products are right for you? See our nine skin types and get products recommended.
For expert skin advice, check out Skin Source–the A-Z guide on all things skin. Also sign up here for our skin tip e-newsletter, follow Renée Rouleau on Twitter and like our Facebook page. You'll be your own skin care expert in no time!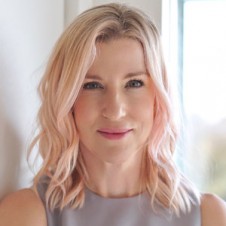 Celebrity Esthetician & Skincare Expert
As an esthetician trained in cosmetic chemistry, Renée Rouleau has spent 30 years researching skin, educating her audience, and building an award-winning line of products. Trusted by celebrities, editors, bloggers, and skincare obsessives around the globe, her vast real-world knowledge and constant research are why Marie Claire calls her "the most passionate skin practitioner we know."