Updated 12/29/14. Familiar with the expression "You are what you eat"? What goes into our bodies can make a difference on how we feel and how we look.  A healthy diet, along with exercise and sleep, fuels a healthy body, plain and simple.
Improving your skin isn't as simple as changing your diet—there are so many factors that affect our skin and a topical routine is the best way to create a noticeable change in your skin. But a diet rich in fruits, vegetables, and whole grains can certainly support healthier skin overall. Choose whole foods that have been minimally processed and limit your intake of added sugars and sodium.
Next time you go shopping make sure foods with these eleven key nutrients are included in your grocery cart:
1. CATECHINS
May reverse the effects of sun damage by neutralizing the changes that appear in sun-exposed skin.
Foods include: dark chocolate, green tea, cherries, blackberries, raspberries, plums, raw apples & pears…
2. FLAVONOLS
May reduce roughness in the skin and protect against sun damage.
Foods include: dark chocolate, blueberries, black & kidney beans, soybeans, eggplants & tomatoes
3. LYCOPENE
This phytochemical helps eliminate skin-aging free radicals caused by ultraviolet rays.
Foods include: tomatoes, watermelon, pink & red grapefruits, asparagus & red cabbage
4. NIACIN (Vitamin B3)
An anti-inflammatory, soothes irritated skin and red, blotchy skin.
Foods include: barley, bulgur, peas, tuna, salmon, anchovies, peanuts & chicken
5. OMEGA 3 FATTY ACIDS
Believed to stifle your body's response to irritation and attracts water to skin cells to plump up the skin and reduce wrinkles.
Foods include: salmon, walnuts, flaxseed, tofu, shrimp, halibut & soybeans
6. RIBOFLAVIN (Vitamin B2)
Involved in tissue maintenance and repair and improves skin blemishes caused by rosacea.
Foods include: mackerel, trout, almonds, sesame seeds, cheese, dry roasted edamame & bran
7. SELENIUM
Helps preserve elastin, a protein that keeps your skin smooth and tight.
Foods include: Brazil nuts, canned tuna, turkey, low-fat cottage cheese & oysters
8. VITAMIN A
Maintains and repairs skin cells, a deficiency may result in a dry, flaky complexion. Fights free radical damage that can prematurely age the skin and reduces the development of skin cancer cells.
Foods include: sweet potato, mango, spinach, cantaloupe, carrots & eggs
9. VITAMIN C
Essential to collagen production and the more collagen you have, the less creased your skin looks. May help repair and maintain DNA, basically bolstering cells' ability to renew.
Foods Include: dark leafy greens, broccoli, peppers, strawberries & oranges
10. VITAMIN E
Protects skin cells from UV Light and other environmental factors that generate cell damaging free radicals. Its rich oils help protect against skin damage and premature aging.
Foods include: olive oil, 100% whole wheat, kale, almonds, papaya & kiwi
11. ZINC
Contains anti-inflammatory properties and affects sebum production, a deficiency that may contribute to acne.
Foods include: oysters, walnuts, chickpeas, cashews, nonfat and low-fat plain yogurt & milk
Do yourself a favor, in addition to slathering on the sunscreen, wearing a big brim hat, adopting a daily healthy cleansing and moisturizing regime, start looking at what's on your plate and what is going in your mouth. I try my best to include all these nutrients in my overall diet because if they can help my skin look and age better, I surely don't want to miss out!
Which skin care products are best for you? See our nine skin types or take the Skin Type Quiz and get products recommended.
Need expert advice from a licensed esthetician? Schedule a virtual consultation to get customized advice in person, over the phone or online via Skype or FaceTime.
For more expert advice check out the blog. Also sign up for our skin tip e-newsletter, follow Renée Rouleau on Twitter and Instagram and join the discussion on our Facebook page. You'll be your own skin care expert in no time. Get the #ReneeRouleauGlow!
About the contributor:
Keri Gans, MS, RD, CDN, is a registered dietitian, media personality, spokesperson, and author of The Small Change Diet. Gans's expert nutrition advice has been featured in Glamour, Fitness, Health, Self, and Shape, and on national television and radio, including The Dr. Oz Show, Good Morning America, ABC News, Primetime, and Sirius/XM Dr. Radio. Follow her on Twitter @kerigans.
Readers, I hope you enjoyed this great nutrition information from guest blogger, Keri Gans! She's fabulous and I'm honored to have her share her expertise with my readers.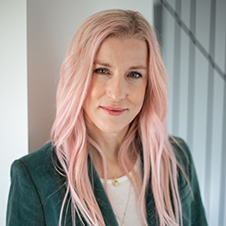 Celebrity Esthetician & Skincare Expert
As an esthetician trained in cosmetic chemistry, Renée Rouleau has spent 30 years researching skin, educating her audience, and building an award-winning line of products. Trusted by celebrities, editors, bloggers, and skincare obsessives around the globe, her vast real-world knowledge and constant research are why Marie Claire calls her "the most passionate skin practitioner we know."