There has been much discussion over the past years about whether or not relying on food sources is enough for vitamin D consumption, so it prompted me to recently write a blog post called Does Wearing Sunscreen Cause Vitamin D Deficiencies?
There have been reports claiming that some people aren't getting enough vitamin D because they avoid sun exposure and use sun protection regularly. This of course, is of interest to skin care professionals as we feel protecting the skin from the sun should be a top priority.
The American Academy of Dermatology has recently updated its position statement on vitamin D based on the results of a review of the increasing body of scientific literature on this vitamin and the importance for optimal health recently conducted by the National Academy of Sciences Institute of Medicine (IOM).
The Academy continues to recommend that the public obtain vitamin D from a healthy diet that includes food naturally rich in Vitamin D, foods and beverages fortified with vitamin D, and/or dietary supplements. The Academy reaffirmed its position that vitamin D should not be obtained from the sun or indoor tanning devices, as UV radiation is a known risk factor for the development of skin cancer…
The IOM reviewed the scientific literature examining the possible relationship between vitamin D and certain types of cancers, neurologic disease, infectious disease, autoimmune disease, and cardiovascular disease. Based on a review of more than 1,000 studies and expert and stakeholder testimony, the IOM concluded that while the evidence for associating vitamin D levels with bone health was strong, the evidence for other conditions was inconsistent, inconclusive, and insufficient to inform nutritional requirements.
The Academy's position statement reflected the IOM's findings, including the vitamin D blood level deemed adequate and safe for the human body (20 ng/ml), and the Recommended Dietary Allowance (RDA) for calcium, and vitamin D intake to support skeletal health. The Academy noted that the RDAs for vitamin D reflect an assumption of minimal exposure.
The Academy encourages those with concerns about their levels of vitamin D to discuss options for obtaining sufficient dietary or supplementary sources of vitamin D with their physician.
Source: American Academy of Dermatology (AAD)
So there you have it, sunscreen is a must! My personal favorite is Daily Protection SPF 30.
Read: Which Is Better? SPF 30 Or SPF 100?
Read: Does Foundation Makeup With Sunscreen Give Enough Sun Protection?
Which skin care products are best for you? See our nine skin types or take the Skin Type Quiz and get products recommended.
Need expert advice from a licensed esthetician? Schedule a virtual consultation to get customized advice in person, over the phone or online via Skype or FaceTime.
For more expert advice check out the blog. Also sign up for our skin tip e-newsletter, follow Renée Rouleau on Twitter and Instagram and join the discussion on our Facebook page. You'll be your own skin care expert in no time. Get the #ReneeRouleauGlow!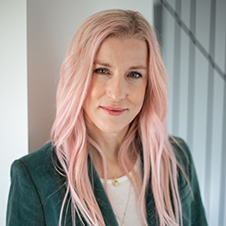 Celebrity Esthetician & Skincare Expert
As an esthetician trained in cosmetic chemistry, Renée Rouleau has spent 30 years researching skin, educating her audience, and building an award-winning line of products. Her hands-on experience as an esthetician and trusted skin care expert has created a real-world solution — products that are formulated for nine different types of skin so your face will get exactly what it needs to look and feel its best. Trusted by celebrities, editors, bloggers, and skincare obsessives around the globe, her vast real-world knowledge and constant research are why Marie Claire calls her "the most passionate skin practitioner we know."