Words can't describe how excited I was to be profiled in The New York Times (both online and in print) about our newest one-on-one personalized skin consultation, My Skin Prescription. I knew as I was developing this very unique service it would be popular and get a lot of attention from the media, but the New York Times? What an honor. Truly.
(Read more about My Skin Prescription here.)
Here's what they had to say…

Myskinprescription.com is a two-month-old Web site with more than 100 clients, each seeking customized skin care help. Renée Rouleau, who owns two skin care spas in Dallas, developed the site for out-of-state clients who needed one-on-one care, education and counseling. Call it "face coaching."
"People are desperate for a personalized connection," Ms. Rouleau said. "This is a competitive industry dominated by products and procedures, and consumers are left to sort things out by themselves. We learn about your life and how skin care interacts in your world. Then we find solutions to your skin problems."
For Ms. Rouleau, coaching is serious business. Clients are asked to do homework, watch educational videos, read newsletters and download articles on their specific needs. She even demands that some sign a promise they will not pick at their skin.
Thirty minutes of Skyping with Ms. Rouleau costs $250, and includes $100 worth of her own skin care products. She looks at clients' diets, edits the list of products in their medicine cabinet and discusses the right way to wear sunscreen (Ms. Rouleau believes 90 percent of people apply it incorrectly). They are then placed into one of nine groups, such as dry/tired/aging (No. 7) and a given a daily treatment plan, followed up with regularly scheduled e-mails containing personalized skin tips and tricks.
Skin care coaches suggest that although many dermatologists and plastic surgeons have their own cosmetics lines, they may be too busy to talk patients through the nuts and bolts of maintenance.
"Dermatologists focus on immediate care and treating skin problems, usually by prescribing medications or professional treatments like lasers and fillers," Ms. Rouleau said. "They don't focus on the day-to-day home care required for long-term healthy skin."

Karin Roth, 35, an engineer in Cambridge, Mass., said that she spent years seeing dermatologists. She had her first Skype session with Ms. Rouleau last month and was pleased with the experience.
"I wanted what I couldn't get from my dermatologist," she said; that is, to be told when to exfoliate, when to do a peel, when she should be moisturizing and how certain products will affect her skin. "No dermatologist would sit through that," Ms. Roth said. "They're mostly men interested in medical issues, not in making a woman feel pretty. I needed a different kind of relationship."

Teresa Munoz, 36, an executive assistant for a health care company in Chicago, agreed: "In terms of skin care, Skyping with Renée and what I learned from her was a lifestyle change for me."
You can read the full article online here. 

What is My Skin Prescription? Schedule My Skin Prescription to get personalized advice in person, over the phone or via Skype or Facetime. Get all the details here.
Which products are right for your skin? See our nine skin types and get products recommended.
For more expert skin advice, check out Skin Source–the A-Z guide on all things skin. Also sign up for our skin tip e-newsletter, follow Renée Rouleau on Twitter and join the discussion on our Facebook page. You'll be your own skin care expert in no time.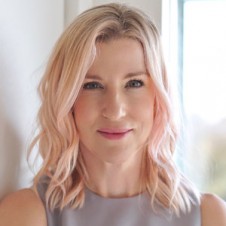 Celebrity Esthetician & Skincare Expert
As an esthetician trained in cosmetic chemistry, Renée Rouleau has spent 30 years researching skin, educating her audience, and building an award-winning line of products. Trusted by celebrities, editors, bloggers, and skincare obsessives around the globe, her vast real-world knowledge and constant research are why Marie Claire calls her "the most passionate skin practitioner we know."