After 33 years of consideration, the Food and Drug Administration (FDA) recently released their new rules for labeling sunscreens, which will take effect in June 2012.  As a skin care professional, I feel many of them will certainly be beneficial to consumers.
Here are some of the changes:
Sunscreens may no longer claim to provide protection longer than two hours.
Sunscreens wear off, sweat off and wash off so it's a must that they be applied every two hours – at a minimum. This new rule is likely to prevent a lot of painful sunburns, assuming the directions are read and followed.
Products are prohibited from using the words "sweat proof" or "water proof."
These claims have always been false. Again, no sunscreen can hold up with intensive sweat or water, so this new rule can help create more awareness for frequent reapplication when at the beach and spending time doing outdoor activities. Also, products may claim to be "water resistant" but they must specify a time period (e.g. water resistant for 45 minutes)…
The name "sunblock" is no longer allowed.
During the past ten years or so when the popularity of Zinc Oxide and Titanium Oxide sunscreens became popular due to their compatibility with oily, acne prone and sensitive skins, they were referred to as "sunblock." I never switched over to using that term (even though my popular Daily Protection SPF30 uses 7% Zinc Oxide which many refer to it as sunblock), because I knew the FDA never liked that term and would probably ban it. The word "block" implies it can fully block the sun's rays, and there isn't a product on the market that can do that. And sure enough, they are pulling the plug on this term. (Good thing I rarely used this word over the last two years of writing my blog as I'd have to go through my 600+ posts and change it all back to the word "sunscreen!")
"Broad spectrum" sunscreens must make their defense against UVA and UVB radiation proportional.
The new rules will standardize the testing that manufacturers must conduct for UVA protection. If a product fails to offer this proportional protection, it will have to carry a warning label: "This product has been shown only to help prevent sunburn, not skin cancer or early skin aging."
Here are some possible changes:
Sunscreens with an SPF higher than 50 will no longer be available. (Hopefully)
The FDA is proposing to limit the maximum SPF on labels to 50 because there isn't enough information to prove that sunscreens with SPFs higher than 50 provide any greater protection for users. An SPF 50 or higher is simply a marketing tactic to sell more products and it certainly gives people a false sense of security. I had a client who got a terrible sunburn and said to me, "I was wearing an SPF 100!" She didn't think she needed to reapply since the number was so high, so this is a perfect example of why the FDA is proposing this change.
I've talked about this before. Read: Which is Better? SPF 30 or SPF 100?
Caution for spray sunscreens.
For sunscreen spray products, the agency requests additional data to establish effectiveness and to determine whether they present a safety concern if inhaled unintentionally.  These requests arise because sprays are applied differently from other sunscreen dosage forms, such as lotions and sticks.
In summary, the FDA's new regulations and proposals are certainly a step in the right direction to increase sun safety awareness and sunscreen education. Unfortunately, the new regulations will do nothing to prevent the most common problem with sunscreens, which is that consumers fail to use enough of them. If you're a reader of my blog, you've heard me say over and over that it's not about the SPF number; it's about how often and how generously it's applied and reapplied.
The FDA can put in new rules but ultimately it will be the choice of the consumer to read the sunscreen labels and follow the directions accurately to protect their skin from the dangers of the sun.
Last year an estimated 68,130 people in the U.S. were diagnosed with melanoma – the most dangerous form of skin cancer – and an estimated 8,700 died, according to the National Cancer Institute. Nearly $2 billion is spent treating the disease each year.
Which products are right for your skin? See our nine skin types and get products recommended.
Need expert advice from a licensed esthetician? Schedule My Skin Prescription to get personalized advice in person, over the phone or via Skype or Facetime.
For more expert skin advice, check out Skin Source–the A-Z guide on all things skin. Also sign up for our skin tip e-newsletter, follow Renée Rouleau on Twitter and join the discussion on our Facebook page. You'll be your own skin care expert in no time!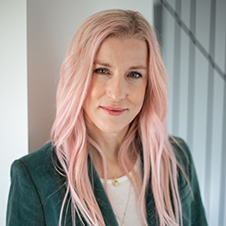 Celebrity Esthetician & Skincare Expert
As an esthetician trained in cosmetic chemistry, Renée Rouleau has spent 30 years researching skin, educating her audience, and building an award-winning line of products. Her hands-on experience as an esthetician and trusted skin care expert has created a real-world solution — products that are formulated for nine different types of skin so your face will get exactly what it needs to look and feel its best. Trusted by celebrities, editors, bloggers, and skincare obsessives around the globe, her vast real-world knowledge and constant research are why Marie Claire calls her "the most passionate skin practitioner we know."