Throughout the summer we are constantly reminded to stay hydrated by drinking water.  However, staying hydrated isn't only important when temperature rises; it is important all year round. Our bodies are comprised mostly of water and the proper balance between water and electrolytes in our body are crucial to our systems functions such as removing of waste, controlling body temperature, heart rate, and blood pressure.
How much water do you really need daily? Is it eight glasses a day like we have been told over the years or something else? Water needs are actually individual and can vary according to your body weight, activity level, health status, temperature outside, etc.  One rule of thumb is 1oz per 30 kcal of calories consumed.
An excellent on-line tool I recently found is from About.com, the Water Calculator http://nutrition.about.com/library/blwatercalculator.htm
Here are some helpful water tips:
1.     Drink a glass of water as soon as you wake up.
2.     Keep water next to your bed when you go to sleep at night.
3.     Keep water at your desk at work.
4.     Put a sticky note on your computer to remind you to drink up.
5.     Carry a water bottle with you in your bag.
6.     Drink before, during and after exercise. If exercising for longer than 60 minutes, consider a sports drink.
Don't love water? No problem, try this:
1.     Fruits and veggies count toward your fluid intake, especially those with very high water content, such as, cantaloupes, watermelon, celery, cucumbers, tomatoes and zucchinis.
2.     Unsweetened iced or hot tea or coffee (keep in mind though that consuming greater than four servings can actually cause dehydration).
3.     Low-fat milk & 100% fruit juice (be careful with quantity since it is not calorie free)
4.     Soup (in the summer – gazpacho is great)
5.     Sparkling water, seltzer or club soda – add lemon or lime for extra flavor.
You could also flavor your water in a glass beverage dispenser. Here are some great natural combinations:
1.     Cucumber, mint, lime and ginger root
2.     Strawberries and lemons
3.     Strawberries, lemons and mint
4.     Watermelon and mint
5.     Just mint
6.     Just cucumber
7.     All citrus – lemon, lime and orange
8.     Honeydew
In addition to following a healthy diet, engaging in physical activity, getting plenty of sleep and wearing sunscreen daily, make a promise to yourself to stay hydrated all YEAR ROUND!
Keri Gans, MS, RD, CDN, is a registered dietitian, media personality, spokesperson, and author of The Small Change Diet. Gans's expert nutrition advice has been featured in Glamour, Fitness, Health, Self and Shape, and on national television and radio, including The Dr. Oz Show, Good Morning America, ABC News, Primetime, and Sirius/XM Dr. Radio. Follow her on Twitter @kerigans, and like TheSmallChangeDiet on Facebook.
Readers, I hope you enjoyed this great nutrition information from guest blogger, Keri Gans! She's fabulous and I'm honored to have her share her expertise with my readers.

Which skin care products are best for you? See our nine skin types or take the Skin Type Quiz and get products recommended.
Need expert advice from a licensed esthetician? Schedule a virtual consultation to get customized advice in person, over the phone or online via Skype or FaceTime.
For more expert advice check out the blog. Also sign up for our skin tip e-newsletter, follow Renée Rouleau on Twitter and Instagram and join the discussion on our Facebook page. You'll be your own skin care expert in no time. Get the #ReneeRouleauGlow!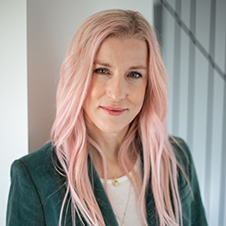 Celebrity Esthetician & Skincare Expert
As an esthetician trained in cosmetic chemistry, Renée Rouleau has spent 30 years researching skin, educating her audience, and building an award-winning line of products. Trusted by celebrities, editors, bloggers, and skincare obsessives around the globe, her vast real-world knowledge and constant research are why Marie Claire calls her "the most passionate skin practitioner we know."