Are you a skin picker? Do you have a hard time refraining from messing with your blemishes when one appears? As an esthetician working with clients for the last 27 years, I would have to say the one issue that I seem to repeat most often is explaining to my acne-prone clients the importance of not picking at their skin and blemishes, because, in doing so, they are just making them worse. There is actually a right and wrong way to handle blemishes, which I talk about in great detail here. However, picking (and attempting extractions incorrectly) can be incredibly damaging and can result in scarring, discoloration and possible pitting of the skin.
It all boils down to practicing SELF CONTROL and one way to be mindful of this is to download and sign my No Picking Skin Contract and tape it on your bathroom mirror so it's right where you need it at your moment of weakness.
When quitting a bad habit like skin picking, researchers found that focusing on why you're making the change—instead of how you'll do it—may help you stick with it. A study published in The Journal of Addiction offers more insight into this, but basically, when you're focused on big-picture goals, such as "I want my skin to be clearer, more even-toned with less scabs," they can make you feel more in control. And a daily reminder with this contract taped on your mirror might be just what you need to break this bad habit.
Read my five tips to break your skin picking habit that are also very helpful.
Do your skin a favor and sign and post this up now. Hopefully, it will help you on achieving clearer, less-scarred skin in no time.
Read: How Can I Fade My Acne Scars?
Read: 8 Tips To Prevent Chin And Jawline Breakouts
Read: When In My Routine Should I Apply An Acne Spot Treatment?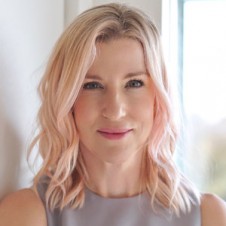 Celebrity Esthetician & Skincare Expert
As an esthetician trained in cosmetic chemistry, Renée Rouleau has spent 30 years researching skin, educating her audience, and building an award-winning line of products. Trusted by celebrities, editors, bloggers, and skincare obsessives around the globe, her vast real-world knowledge and constant research are why Marie Claire calls her "the most passionate skin practitioner we know."