As we age, everything tends to slow down in the body, including blood circulation and the natural exfoliating process of the skin. The result? Skin that feels and looks sluggish, lifeless, dull, and just plain "blah." Also, since the amount of oil tends to lessen and skin cells dry out, the skin doesn't look as smooth as it once did. At Renée Rouleau, we can get your skin looking fresh and glowing in no time!
What Your Skin Needs:
Incorporate products containing vasodilators. This includes ingredients such as Peppermint and Ginseng that work to give the skin a pick-me-up! When applied topically, these ingredients dilate the blood vessels, allowing the skin to accommodate more nutrient-rich blood. With continued use, you can have beautiful skin that glows…
Renée Rouleau Recommended Products:
Rosemary Mint Cleanser – This lightweight, greaseless milky cleanser works to gently dissolve makeup and dirt, while Rosemary and Mint extracts refresh your tired skin, leaving a youthful glow.
Mint Buffing Beads – One of our best selling products! This facial exfoliant uses tiny micro-beadlets to gently polish away surface dry skin cells to unclog pores, smooth skin, and refine enlarged pores. Your face will feel clean and revitalized without irritation.
Revitalizing Ginseng Toner – This invigorating alcohol-free, non-drying toner works to increase circulation, providing fresh nutrients to your skin as it also supplies essential moisture.
Triple Berry Smoothing Peel – For the ultimate skin-smoothing treatment to get your skin glowing, you'll love this one. (Celebrities like Lisa Rinna and Melissa Rycroft are fans!)
Vitamin C & E Complex – Getting your daily dose of Vitamin C is sure to get brighter, fresher, glowing skin.
Ingredients To Use In Your Skin Products:
Rosemary Extract – Rosemary extract is refreshing and stimulating.
Ginseng Extract – This increases blood circulation to give the skin a vibrant glow.
Vitamin C (Magnesium Ascorbyl Phophate) – This is a skin brightening antioxidant.
Ingredients To Avoid In Your Skin Products:
Mineral Oil and Petrolatum – This can suffocate the skin and clog the pores.
SD Alcohol 40 – Commonly found in toners, it increases dryness which causes the skin to look dull.
Isopropyl Myristate and Isopropyl Palmitate – This can suffocate the skin.
Recommended Renée Rouleau Facial:
Oxygen/Vitamin Infusion Facial – We spray your skin with a mist of oxygen gas with 87 different vitamins, minerals, and amino acids to improve the skin's health at the cellular level while brightening the complexion. Your skin will be glowing!
Which products are right for you? Check out our nine skin types.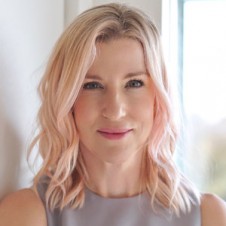 Celebrity Esthetician & Skincare Expert
As an esthetician trained in cosmetic chemistry, Renée Rouleau has spent 30 years researching skin, educating her audience, and building an award-winning line of products. Trusted by celebrities, editors, bloggers, and skincare obsessives around the globe, her vast real-world knowledge and constant research are why Marie Claire calls her "the most passionate skin practitioner we know."