Updated 11/19/14. One time on an episode of Oprah she had supermodels from the 1980s, Christie Brinkley, Cheryl Tiegs and Beverly Johnson, appear on her show. As an esthetician and someone who looks at faces and skin all day for a living, I was certainly looking at theirs to see how they were aging. Considering they are in the world of beauty and their jobs are based on their faces, I was pleasantly surprised to see that they were aging very gracefully and hadn't overdosed on cosmetic surgery or injections.
Observing the three woman, the one thing that struck me most was how much Cheryl Tiegs' skin was fading. What do I mean by that? When the skin ages, less oxygen and nutrients are being delivered to the skin. For example, by the time you are 75 years old, you have about 50% less blood vessels in your face, so with less vessels, it means less blood is flowing to the skin. And this is what is starting to cause Cheryl's skin fading, lacking the glow and looking fairly washed out.
Simply adding a brighter blush could have made an instant improvement in her skin looking brighter, but since her blush color was very subtle, it added to the dull, tired look (Don't get me wrong, at age 64, Cheryl looks beautiful)…
One thing I focus on with my clients skin is to encourage good circulation so nutrient-rich blood can deliver what it needs to keep it looking glowing and radiant. Here's my expert recommendations.
-Hang your head upside down for three minutes a day. If your skin doesn't already have a natural pinkness, a long-term strategy is to hang your head upside down for three minutes per day. You can do this with a headstand or during a Downward Dog in yoga, or simply hanging your head over the side of your bed. You should notice that after three minutes, a slight redness will appear on the skin and in the long run it can make a big difference in improving circulation and getting and keeping an inner glow.
-Use products containing vasodilators. This includes ingredients such as peppermint and ginseng which work to give the skin a pick-me-up from within. Renée Rouleau Triple Berry Smoothing Peel, Revitalizing Ginseng Toner, Luxe Mint Cleansing Gel, Glow Enhancing Cream and Mint Buffing Beads. When applied topically to the skin, these ingredients work to gently dilate the blood vessels, therefore, allowing the skin to accommodate more nutrient-rich blood. With continued use, the skin will appear 'lit from within'.
-Avoid smoking. Smoking causes skin to appear slightly gray because over time, capillaries are dying and closing off which reduces blood supply and oxygen to the skin.
-Avoid excessive caffeine and alcohol which can impair circulation.
-Avoid yellow-based colors for makeup and clothing (mustard, olive green, khaki, burnt orange) as they can make the skin appear sallow.
-Use makeup that gives the skin a glow. Use foundation makeup (either a liquid or powder) that has light reflective properties to make the skin look more radiant. In addition, a bright blush color or lipstick can always give the skin a pick-me-up. Makeup can do miracles so consult with a professional makeup artist to help put your best (and brightest) face forward.
-Massage in your moisturizer. When applying your moisturizer, massage into the skin using firm circular motions to help increase blood flow. Read: Moisturizer Do's and Don'ts
-Get professional facials. They are extremely beneficial for stimulating circulation to get your skin glowing. Read: Ten Reasons to Get a Facial and see the skin care services available at Renée Rouleau Skin Care Spas.
-Make sure you use skin care products formulated exclusively for your skin type. To get the best results for your skin, it's very important to use products catered to your skin's needs. Choose your skin type.
Read: Six French Beauty Tips
Read: What Are These Bumps on My Skin?
Read: Are You Exfoliating Around Your Eyes? If Not, You Should Be
Which skin care products are best for you? See our nine skin types or take the Skin Type Quiz and get products recommended.
Need expert advice from a licensed esthetician? Schedule a virtual consultation to get customized advice in person, over the phone or online via Skype or Facetime.
For more expert advice check out the blog. Also sign up for our skin tip e-newsletter, follow Renée Rouleau on Twitter and Instagram and join the discussion on our Facebook page. You'll be your own skin care expert in no time. Get the #ReneeRouleauGlow!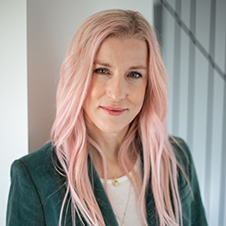 Celebrity Esthetician & Skincare Expert
As an esthetician trained in cosmetic chemistry, Renée Rouleau has spent 30 years researching skin, educating her audience, and building an award-winning line of products. Trusted by celebrities, editors, bloggers, and skincare obsessives around the globe, her vast real-world knowledge and constant research are why Marie Claire calls her "the most passionate skin practitioner we know."