Updated 3/14/15. It is really hard for people to determine their true skin type, since skin care products can make your skin behave differently than it wants to—and not always in a good way. As an esthetician and the creator of my own skin care line based on nine skin types I definitely know a lot of about skin. Here are my expert tips to help you determine what your skin type really is.

First, in order to determine your skin type, you need to start by eliminating using products on your skin that do the following, so you can truly see and understand your skin's characteristics:
If a product…
stings and burns…it's not a fit for your skin and can make you think your skin is a sensitive skin type when maybe the product is an irritating one. The exception is using an acid serum where it specifically indicates that a stinging sensation is to be expected. SD Alcohol 40 (commonly used in toners and astringents) and synthetic fragrance added to skin care products are common causes of skin sensitivity. The Renée Rouleau products do not use these ingredients.
leaves a greasy residue…it's not a fit for your skin and now you might think you're an oily skin type when a moisturizer is actually too rich and greasy for you. Your skin can only absorb so much and the rest can sit on top leading to clogged skin…
leaves your skin feeling tight and dry…it's not a fit for your skin and can make you think you are dry or dehydrated when the problem is the product. Sulfate-based foaming cleansers and alcohol-based toners can severely strip the skin of needed moisture, but many people associate a tight feeling with their skin being clean. False. Choose only sulfate-free cleansers and alcohol-free toners.
is exfoliating your skin but you're still left dry and flaky…your skin care routine isn't working and you might be over-exfoliating which may lead you to think you have dry skin. If you exfoliate TOO MUCH, this can damage the skin's moisture barrier, resulting in invisible cracks in the skin that allow moisture to escape, making skin drier and flakier. People will then exfoliate more to get rid of the dryness, only to find that it makes it worse. Read: Are You Ruining Your Skin With Exfoliating Products?
makes you excessively oily…something is drying your skin out. If you think you have oily skin, harsh products formulated for oily skin can dehydrate the skin causing your skin to produce more oil in an effort to balance itself. Skin hydration is truly the key to producing less oil, despite what you may have previously thought. Read: Five Ways To Reduce Oil Production In Skin
gets easily irritated…something isn't working. If a product irritates your skin, it's clearly not a good fit. Inflammation is the underlying cause of aging, so inducing topical skin irritation unintentionally is a no-no.
Once you are using products that feel good on your skin, then you can truly determine your skin's true characteristics. Until you find the right combination of products, it will always be a challenge to truly understand your skin type.
Oily skin – If you have large pores all over your face and your skin gets shiny throughout the day and visible oil appears, then you have oil within your skin, and therefore can be considered an oily skin type.
Combination skin – If your pores are larger primarily in the T-zone (across forehead, nose and chin) and visible oil appears in those areas throughout the day, but the skin produces only a little oil in other areas, then you can be considered a combination skin type.
Normal skin – If your skin produces just a little T-zone oil (mostly in the summer) but the skin doesn't usually get flaky, though it my feel tight, then you can be considered a normal skin type.
Dry skin – If your skin most always feels tight, looks rough, has small pores and is tight and flaky (especially during the winter), then you can be considered a dry skin type.
Other characteristics to consider…
Sensitive skin – Skin that gets red and flushed easily from products, being touched, hot showers, alcohol and spicy foods. This skin type will benefit from gentle ingredients such as white tea, the most potent antioxidant of all teas. Renée Rouleau Soothing Relief Serum calms red, sensitive skin using a blend of anti-inflammatory antioxidants. If you have sensitive skin, avoid products with synthetic fragrances. It is the #1 cause of allergic reactions to products.
Under-circulated skin – This is a skin type that barely turns pink at all, from activities like getting a facial, using a facial scrub or taking a hot shower. This skin type will benefit from using ingredients like peppermint, ginseng extract and rosemary, which encourage the dilation of blood vessels, allowing the skin to accommodate more nutrient-rich blood resulting in bright, glowing skin. Renée Rouleau Mint Buffing Beads gives an instant glow to the skin!
Acne-prone skin – This type of skin is the most challenging of all when trying to determine your skin type because not all acne is equal, and it can occur at any age. Also, it can be very severe to just occasionally, but most anyone with any acne at all will always categorize themselves as acne-prone.
Read: 11 Causes Of Acne And Blemishes
Read: Dermatologist Vs. Esthetician: Who Has The Best Approach For Treating Acne?
Read: 34 Tips To Get Your Best Skin Ever
Which skin care products are best for you? See our nine skin types or take the Skin Type Quiz and get products recommended.
Need expert advice from a licensed esthetician? Schedule a virtual consultation to get customized advice in person, over the phone or online via Skype or FaceTime.
For more expert advice check out the blog. Also sign up for our skin tip e-newsletter, follow Renée Rouleau on Twitter and Instagram and join the discussion on our Facebook page. You'll be your own skin care expert in no time. Get the #ReneeRouleauGlow!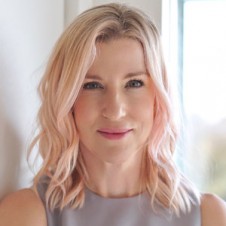 Celebrity Esthetician & Skincare Expert
As an esthetician trained in cosmetic chemistry, Renée Rouleau has spent 30 years researching skin, educating her audience, and building an award-winning line of products. Trusted by celebrities, editors, bloggers, and skincare obsessives around the globe, her vast real-world knowledge and constant research are why Marie Claire calls her "the most passionate skin practitioner we know."